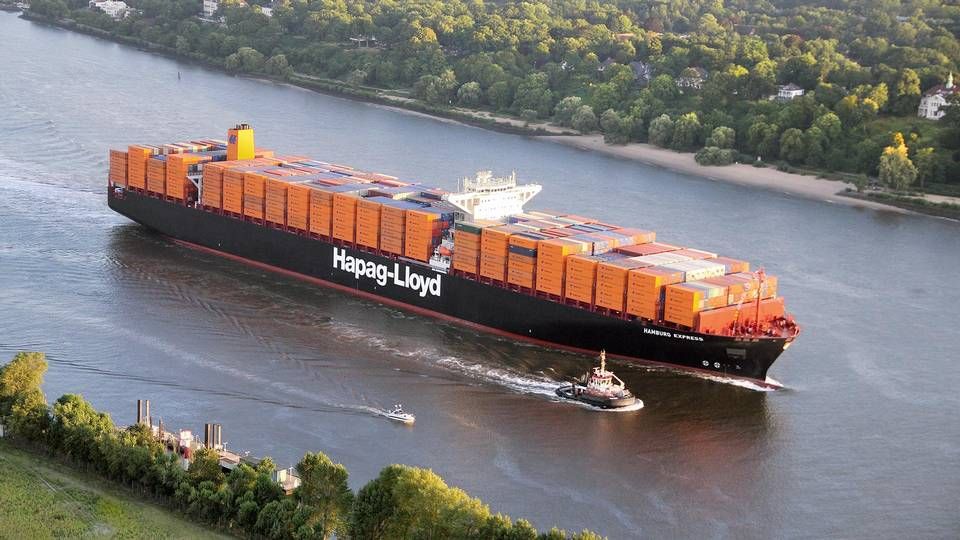 Hapag-Lloyd is now putting its IPO plans on fast track, several sources tell Reuters.
There have been talks of a potential IPO of Hapag-Lloyd around the turn of the year, but it now looks like the carrier plans to seek a listing as early as September, so that the shares can be traded at the Frankfurt stock exchange already by October. According to Reuters, this development is tied to expectations that Hapag-Lloyd will present a strong second quarter interim report later this August.
Try a free 40-day trial subscription to ShippingWatch
The notion of an IPO for Hapag-Lloyd came into play when the merger with Hamburg Süd was unsuccessful a few years back, and Hapag-Lloyd - in addition to last year's merger with Chilean CSAV - is looking for additional ways to raise capital.
Hapag-Lloyd is believed able to raise around EUR 500 million through a potential listing, and Goldman Sachs, Deutsche Bank and Berenberg have been picked to handle the IPO.
Analysts skeptical about possible IPO
Alphaliner reported earlier this summer that the analyst agency does not believe that Hapag-Lloyd will be able to complete an IPO with a snap of its fingers, as the carrier holds a severe debt burden. The analysts also do not expect solid results from the carrier in the second quarter this year, even though Hapag-Lloyd delivered a positive result for the first quarter 2015.
Try a free 40-day trial subscription to ShippingWatch
"Although media speculation suggests that an IPO would value Hapag-Lloyd at some USD 5.50 billion (EUR 5.08 billion), the prospects of securing such a high valuation are low. CSAV, which owns 34 percent of Hapag-Lloyd's share capital, has a market capitalisation of only USD 977 million based on its current share price on the Chilean stock exchange. This implies a market valuation of less than USD 3.0 billion for Hapag-Lloyd, without even accounting for the value of CSAV's non-liner shipping assets.," noted Alphaliner in the analysis.
In addition to CSAV, Hapag-Lloyd's other owners include major stakeholders HGV, representing the city of Hamburg, Kühne Maritime and TUI AG.
Alphaliner: Hapag-Lloyd listing hangs by a thread
Hapag-Lloyd chooses banks for IPO
Hapag-Lloyd strengthens reefer investment