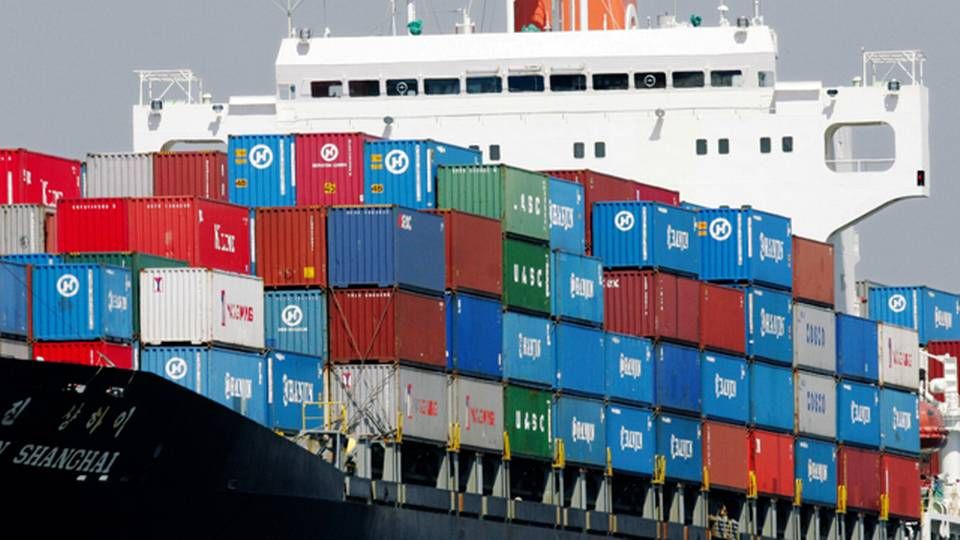 The Hanjin Shipping Co. terminal at South Korea's largest port used to be one of the world's busiest. Dozens of container carriers would line up to ferry boxes to and from the giant cranes that loaded and unloaded the world's biggest ships.
Last week the terminal, as big as 100 football fields, came to a virtual standstill. In front of hundreds of containers stacked four-high, Seo Seong Deok, a 35-year-old driver of the port tractors, wondered if he would ever get to move them again.
"We have no work now," said Seo, one of about 1,000 tractor drivers without work. "This Hanjin terminal used to be always bustling with trucks and ships. Now, I heard some fresh food such as mango or banana is rotting in Hanjin container ships drifting somewhere in the ocean."
Since the world's seventh-largest container line filed for protection from creditors on Aug. 31, the port has been paralyzed as unshipped boxes piled up. The collapse has come at the worst time: September is peak season for the industry as manufacturers look to stock store shelves for holidays like Thanksgiving and Christmas. Port officials say cargo owners have been scrambling to find alternative ways to send goods.
Try a free 14-day trial subscription to ShippingWatch
The port in Busan, on the tip of the Korean peninsula about 325 kilometers (200 miles) southeast of Seoul, handles more than 70 percent of the containers that enter or leave South Korea, according to local government data. Until last week, Hanjin alone accounted for about 10 percent of goods that flow through its wharves. The company declined to comment on the current situation in Busan.
"The biggest concern is Busan losing its longtime reputation as a maritime hub in Asia," said Kim Kyu-Ok, the city's vice mayor for economic affairs. Hanjin's collapse "could make ship owners shun Busan."
Worst Scenario
That could mean more business for rival ports in Asia. Shipping companies use large centralized transshipment ports like Singapore to store containers and distribute them among vessels in order to move goods more efficiently around the world. Busan had risen to become the fifth-biggest container port and the city has ambitious plans to expand with new docks near Gimhae International Airport, where Hanjin's terminal is located.
"The worst scenario for Korea because of the collapse of Hanjin is vessels could head to other ports, such as Tokyo, Singapore, or China," said Jeon Jun Mo, research fellow at IBK Economic Research Institute. "The primary reason for the popularity of Busan was its cheaper service charges than other ports, and Hanjin's exit will lead to an increase in charges for Korean exporters."
The city has long played a strategic role in the country's history. As the closest port to Japan, it was the center of shipments between the two countries and officially became Korea's first port in 1876.
When the North Korean army poured south in 1950, driving back South Korea's forces, it was around Busan that the United Nations troops made their stand, using the port to bring in massive supplies of troops and equipment that eventually drove the communist soldiers back.
After the war, the port continued to prosper from South Korea's industrialization, anchoring the nation's biggest industrial belt. The city of 3.5 million holds Asia's biggest international film festival and has plans to bid to host the Olympic games.
Shipbuilding Slump
The city's shipping crisis comes on the heels of a slump in shipbuilding, once a mainstay of Busan and other Korean yards. Daewoo Shipbuilding & Marine Engineering Co., the world's second-largest shipbuilder, based at Busan's neighboring Geoje City, has said it will cut its workforce by 20 percent and could reduce capacity by 30 percent. A group of companies in Busan said another 11,000 jobs could be at risk in the city if the troubled container line isn't rescued.
Temporary Relief
"11,000? No way. There will be much more," said Kwon Ok Bong, a 68-year-old taxi driver in the city, who witnessed the aftermath of the shipbuilding decline in Geoje. "Lots of restaurants and pubs shut down after the shipbuilders got into trouble," he said. "If Hanjin is closed, Busan will have no big company."
After roiling the global supply chain for more than a week, Hanjin won some respite over the weekend after its biggest shareholder, Korean Air Lines Co., agreed to inject 60 billion won (USD 54 million) to help pay for handling charges at ports. That'll provide temporary relief for goods already on ships, but may give little respite for the thousands of Busan workers who are waiting for the return of the vast container ships.
Business has already fallen off on Chungjangdae-ro, the street full of restaurants and bars behind Hanjin Shipping's office in central Busan among offices of small shipping lines and sailors' unions. During dinner time last Thursday, the street was quiet, with many restaurants and coffee shops empty.
"Spending here is shrinking," said Lee Su Man, a 57-year-old owner of a coffee shop on Chungjangdae-ro. "The atmosphere is changing."
The slowdown could worsen South Korea's unemployment rate which already rose to 3.8 percent in August from 3.6 percent in July, according to Statistics Korea. The government agency noted that the jobless rate was particularly noticeable in Busan and South Gyeongsang province, home to the world's three biggest shipyards.
"The deterioration of Busan's economy is not just a local issue," said Jeon at IBK Economic Research. "It could shake Korea's economy overall."
Hanjin Shipping gets money from its Chairman
Here is the timeline for Hanjin Shipping's collapse