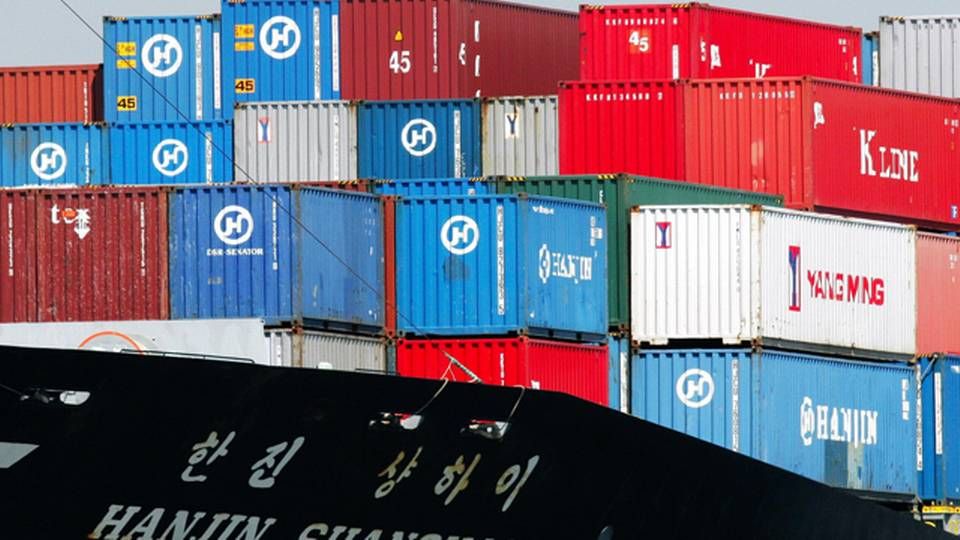 Hanjin Shipping's fate could be sealed on Monday when the Seoul Central District Court decides on a preferred bidder for the carrier's Asia-US service network as well as a stake in a container terminal in Long Beach, California.
A total of five offers have been submitted for the coveted parts of the collapsed container carrier's business ahead of the deadline this week. A judge will on Monday determine who submitted the best offer.
The final contract is then expected signed on Nov. 21, reports the Wall Street Journal.
Bidders include South Korean competitor Hyundai Merchant Marine (HMM) and Korea Line Corp., a smaller carrier with activities in dry bulk. Equity fund Hahn & Co. has also made an offer, while the identities of the last two bidders remain unknown.
Try a free 14-day trial subscription to ShippingWatch
Hanjin Shipping entered court receivership in September and has since then been working intensely to settle a rehabilitation plan. However, all signs seem to indicate that the carrier is headed for liquidation.
Earlier this week, Korean media reported that the plan is to sell all the carrier's 21 container vessels before the end of November.
If the Transatlantic service network is also sold off in the coming week, Hanjin, once the world's seventh-largest container carriers, will in effect be history.
At this point, HMM looks like the most obvious buyer of the Asia-US services. South Korea depends heavily on exports, and the government has in this light hinted that it would like to see HMM acquire the service network, so that the country will maintain a strong, locally-owned container carrier.
HMM is also in talks with Maersk Line and MSC concerning membership of the 2M alliance.
Hanjin Shipping poised for mass firings
Media: Hanjin could sell all its vessels this month
Fifth Hanjin vessels arrested for unpaid bill