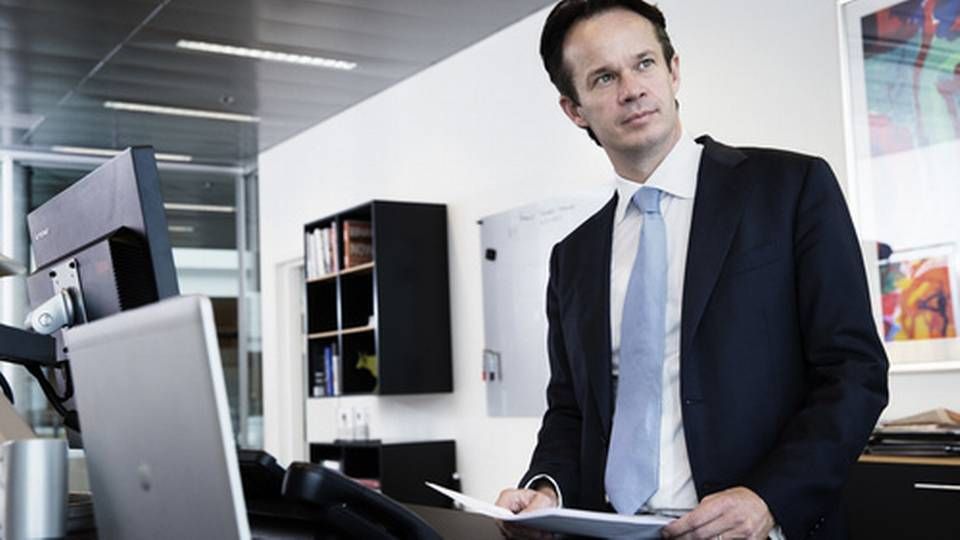 Torm CEO Jacob Meldgaard cannot be accused of losing faith, even though the carrier has lost many millions of dollars at this point and is still presenting massive deficits. And though early 2014 turned into a battle with decreasing freight rates, down 14 percent compared to the same period last year, Meldgaard remains satisfied with Torm's performance so far.
"We're delivering a positive operating result, and that's very good in light of how the market has developed. The first quarter did not bring the improvement we expected, so I'm only pleased that we were able to achieve a USD 21 million operating profit," Meldgaard tells ShippingWatch following the publication of the carrier's interim report today, Wednesday.
Negative equity
Torm suffered a deficit before taxes of USD 222 million in the 1st quarter 2014 due to a USD 195 million impairment (with zero effect on liquidity), which means that the carrier now has a negative equity of around USD 100 million. The company's net interest debt stands at USD 1.662 billion, compared to USD 1.718 billion by the end of 2013.
Do you want to stay up to date on the latest developments in International shipping? Subscribe to our newsletter – the first 40 days are free
"But the fundamental market is good. We've proved that we're doing well. And we're also speaking to old and new investors as well as new potential investors in relation to the restructuring agreement we're working on," says the Torm CEO.
"We're getting closer to an agreement"
Torm has been working for a long time to secure a final and long-term agreement with its owners, the banks that took over the carrier two years ago. The goal is to find a new ownership circle, most likely within the private equity fund segment, though Torm has repeatedly declined to mention who the carrier is talking to or how far along the process is. As such, Jacob Meldgaard also declines to comment on whether the negotiations will lead to a result this year. "But we're getting closer and closer, and I'm confident that we'll reach an agreement," says Meldgaard, though he admits to the complexity of the work toward securing an agreement with the many potential stake-holders.
Torm has negative equity of 100 mio USD
Torm operates in the product tanker market, where other major players are also betting big now, with available funds for purchasing new and efficient tonnage. These include Maersk Tankers following the divestment of most of the carrier's supertankers, and the same thing goes for up-and-coming Scorpio Tankers, though the latter has yet to prove its performance. But 2014 will be the big year, Scorpio Tankers CEO Robert Bugbee explained in a recent interview with ShippingWatch, where he also described Torm's current situation as very difficult. However, Jacob Meldgaard welcomes "new and professional competitors."
Everyone is welcome
"I don't see the market as characterized by many new competitors, but I welcome the ones you mention. You can't change the number of ships in the market, what makes the difference is how you run the carrier," he says.
But is that not something any CEO can say, regardless of the company's financial state?
"But I mean it. We have to keep doing what we're doing now. We're delivering solid results and we're moving in the right direction," he says.
Banks' sales of Torm loans could hurt German banks
Torm made USD 166 million deficit in 2013
Nordea sold its Torm debt at a low price
Robert Bugbee: Now comes the execution