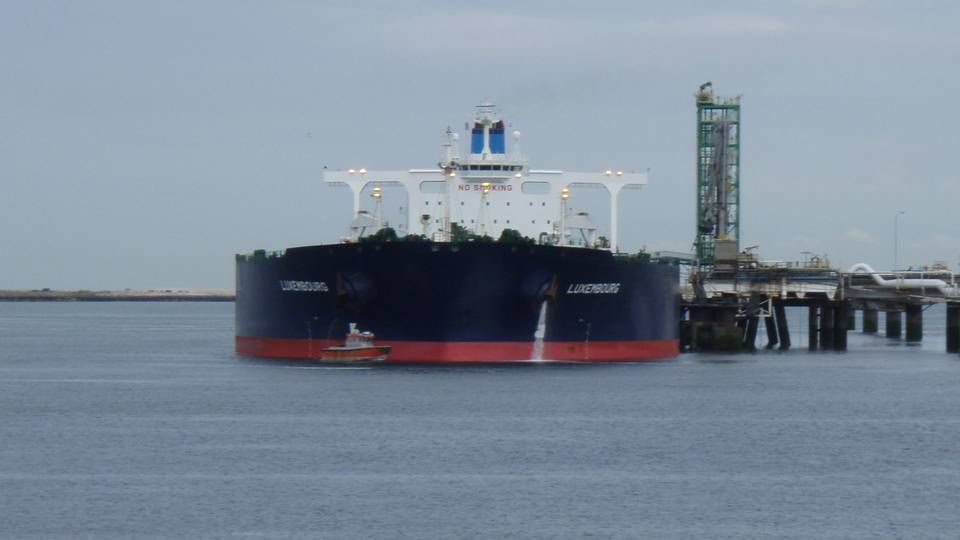 Belgian tanker carrier Euronav is expanding once again its fleet of supertankers, VLCCs, with a deal for the acquisition of four vessels that are under construction at the South Korean yard Hyundai Heavy Industries.
Euronav confirmed as early as last week that the carrier was in negotiations for the four vessels. This followed rumors of a huge deal that would be even bigger than the company's purchase of Maersk Line's 15 VLCCs back in 2014.
"Euronav is delighted to enhance our fleet with the addition of four high specification modern VLCCs. The tanker sector continues to perform strongly with a positive outlook. This accretive transaction further cements Euronav's position as the largest, independent quoted crude tanker platform," says CEO Paddy Rodgers in Tuesday's press release.
Do you want to stay up to date on the latest developments in International shipping? Subscribe to our newsletter – the first 40 days are free
At the same time, Euronav has the option to purchase up to four more vessels, according to the carrier. The price for the four new vessels to begin with is at USD 384 million or USD 96 million per ship. One VLCC will be delivered in September while the rest will enter into the fleet during the first six months of next year.
Just like many other players in the tanker market, Euronav is benefiting from the decline in the oil price, and 2015 has in many ways been a good year for the company. For instance, the company has been listed on the NYSE apart from the listing on Euronext in Brussels. Meanwhile, Euronav presented a very nice financial report for the first three months of the fiscal year 2015, which is the third quarter of the fiscal year 2014/2015.
Euronav begins 2015 with significant growth
The operating result increased in the first three months by 182 percent to USD 131.1 million from the same period in the fiscal year before. The net profit landed at USD 80.8 million, a result roughly 80 times larger than the result in the same period 2014 .
"With the oil price down and demand up, tankers are benefiting. Ships on the water NOW can pay dividends NOW to reward shareholders for the support and confidence," says Paddy Rogers, CEO of Euronav in relation to the presentation of the financial report at the end of April.
Gener8 hopes to raise USD 285 million with IPO
Euronav: In talks to acquire four VLCCs