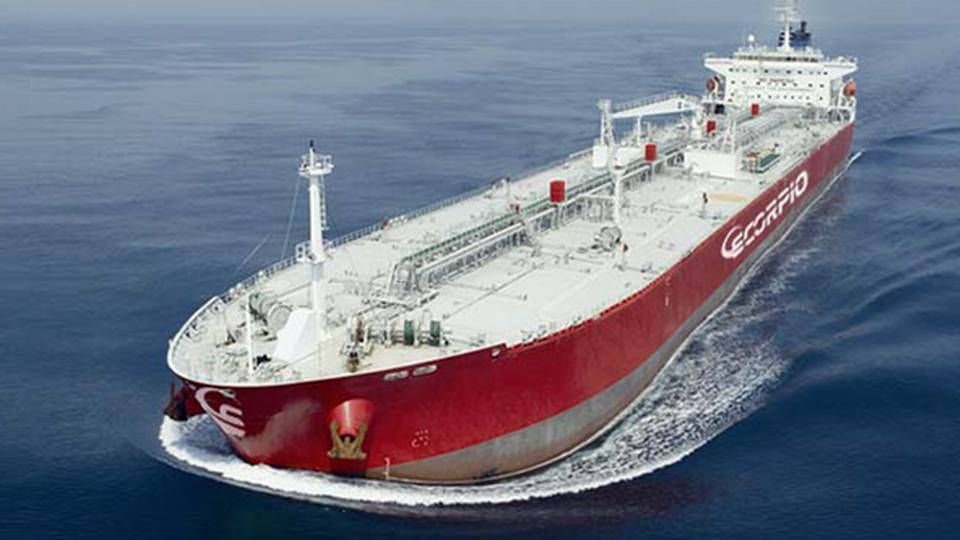 For the second time this week, Scorpio Tankers is selling a stake in Dorian LPG and will thus get rid of its whole investment in the company, writes Scorpio Tankers in a press release.
The new sale concerns a stake of 3.4 million shares for a share price of 16.16 which corresponds to an owner's share of 5.8 percent in Dorian LPG. The buyer is the Chinese conglomerate Sino Energy Holding. Earlier this week, the Robert Bugbee-controlled carrier sold 10.2 percent of its shareholding in Dorian LPG to competitor BW LPG for the amount of USD 92 million.
"This takes the total proceeds to Scorpio from the sale of the Dorian stake to USD 147m, which we believe will go toward distributions to shareholders or further growth," writes Fearnleys in a comment to the sale on Friday morning.
Scorpio Tanker will present its interim report and subsequent teleconference next week and the consensus among analysts for the net earnings at the carrier is USD 48.7 million for the second quarter this year.
Try a free 40-day trial subscription to ShippingWatch
"Focus points on the conference call will be distributions to shareholders, potential growth, and an update on the phenomenally strong product tanker market. We expect to see the company continue to ramp up its dividend payments, particularly after its divestment of the Dorian stake," writes Fearnleys in the analysis.
Scorpio Tankers' fleet is among the very largest tanker fleets in the world and is currently at 76 owned vessels distributed over 16 LR2 tankers, 15 Handymax vessels and 45 MR tankers with an average lifetime of 1 year. Furthermore, Scorpio Tankers has chartered 17 product tankers on time charter contracts and has another eight newbuildings on the way. Four out of these eight will be delivered this year.
BW LPG acquires big shareholding from competitor
More newbuildings join the fleet at Scorpio Tankers