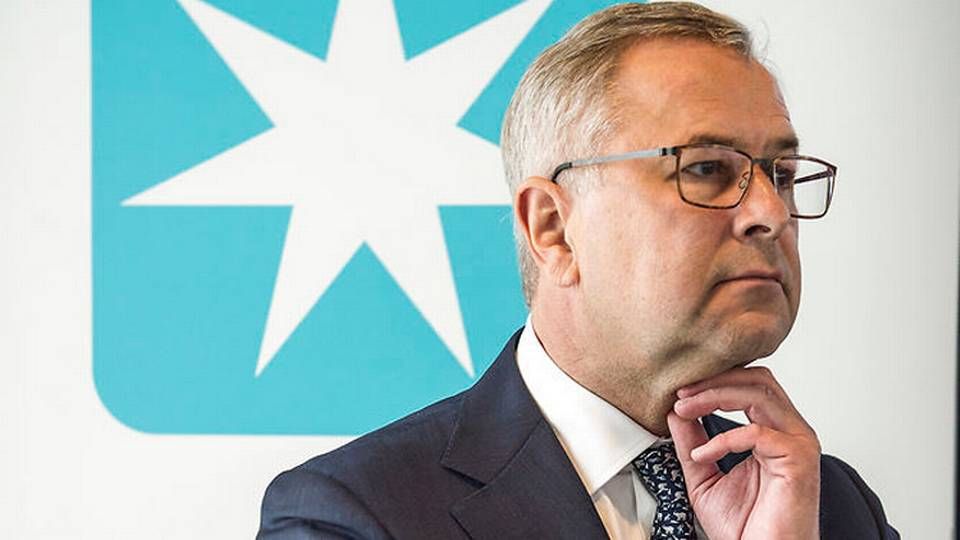 The Maersk Group is currently "on hold," sources tell ShippingWatch, and travel activity is kept low for next week.
This is doubtlessly tied to the large-scale reorganization Group CEO Søren Skou is about to present, and which ShippingWatch was able to reveal two weeks ago.
The changes to the organization mark a preliminary culmination of the journey Skou kicked off when he took over as CEO of the Maersk Group some two years ago.
One of the building blocks that still need to be settled concerns the organization structure of the companies whose histories date back decades – such as Maersk Line, APM Terminals, Svitzer, Damco and container manufacturer MCI.
A solid guess would be that Maersk Line's role is strengthened, adding even more weight to the biggest routes and the key ports under APM Terminals. This is the structure Maersk has already, in terms of its financial reporting, built up under the "Ocean" business unit, and this was also the clear signal that was sent with the creation of the Transport & Logistics business leg two years ago.
According to Ritzau Finans' sources, the group's executive teams has informed employees that they will be briefed on Sept. 19 about matters that include "an organizational change." Sources confirm to ShippingWatch that this will happen next week.
However, Maersk declines to comment on the information from Ritzau Finans.
Two years to change
In relation to the strategic change on September 22 2016, Maersk's Executive Board gave itself two years to optimize the value of its energy activities by spinning them off from the company.
This process is now almost completed, as Maersk has announced plans for an independent listing of Maersk Drilling. As such, the Maersk Group in effect now only needs to find a solution for Maersk Supply Service, the last of of the four legs in the energy division.
A question that remains open ahead of the announcement next week concerns whether the company will cut costs in its workforce, and in that case by how much. Furthermore, observers will also keep a close eye on changes at the executive level.
As ShippingWatch reported recently, Maersk's chief digital officer, Ibrahim Gokcen, has left the group, a decision that could be related to the changes that are underway and which will be announced in full next week.
This has, not surprisingly, triggered anticipation at the group, especially at Maersk's headquarters in Copenhagen where "travel activity is at a minimum next week," as it is described when senior and mid-level executives are waiting for decisive news.
Mandate from shareholders and the Maersk family
This plan should be seen in light of the mandate Skou got from shareholders, and first of all the Maersk family, when he took over the reins, namely to get more out of the investments that had been made, and to spend less on acquisitions.
Or as Skou himself put it recently:
"Our ambition is to maintain our current market share of close to 20 percent. This gives us the economy of scale we need. We won't get more economy of scale if the market share increases to, for instance, 22 or 23 percent."
Maersk has declined to comment directly on the information concerning a large-scale reorganization, but the group has sent the following statement:
"Maersk is on a transformation journey that will take 3-5 years to complete. The transformation entails integrating our container shipping and logistics businesses into one, focused company while finding separate solutions for our energy businesses. Within container logistics we are progressing well with the integration of our transport and logistics businesses including the integration of Hamburg Süd, synergies between APM Terminals and Maersk Line and also the integration of support functions across the brands."
English Edit: Daniel Logan Berg-Munch
Maersk to announce major corporate reshuffle
Søren Skou: "We're now back as a growth company"