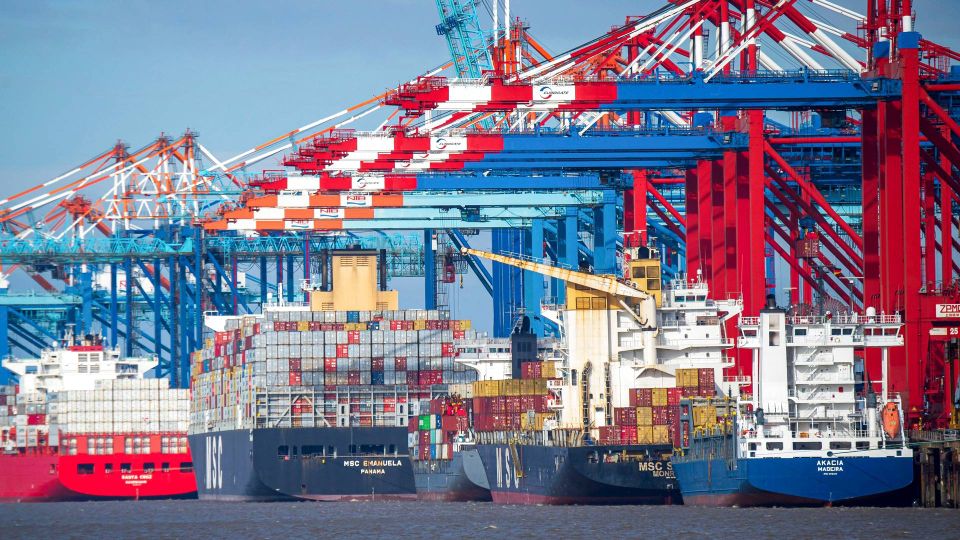 Congestion continues to affect major port terminals in Northern Europe, informs carrier Maersk Thursday in the debut edition of its Maersk Europe newsletter, which goes out to the company's customers.
In the Port of Bremerhaven, the strain has compounded, reaching a "critical level," while there are still challenges and delays occurring in key ports Rotterdam, Hamburg and Antwerp.
"At Bremerhaven, congestion has reached a critical level, with vast and continuous operational disruptions across the global supply chain impacting yard density levels and waiting times at the port," writes Maersk.
Moreover, the shipping company is monitoring the ongoing negotiations between union Verdi and the Central Association of German Seaport Companies (ZDS), acknowledging the risk of a strike, which could cause additional disruptions.
"We understand that the next round of discussions will occur on Tuesday 21st June and will evaluate our next steps in the event of any stoppages," notes Maersk.
The company is also assessing whether to redirect shipments to nearby facilities such as Gdansk, Wilhelmshaven or Zeebrugge, which could speed up deliveries and thereby lessen the impact for customers.
In the Port of Rotterdam, there are also huge backlogs which continue to create challenges, and the situation is very much the same in the Port of Hamburg. The Port of Antwerp is also strained:
"Despite waiting times and terminal productivity remaining at fair levels in Antwerp, yard density across the North Europe network remains high – predominantly caused by high dwell time and vessel delays impacting productivity and berth congestion," writes Maersk.
English edit: Christoffer Østergaard
Northern European container ports struggle with productivity
Large bottlenecks in Northern European ports prompt delays for carriers
US ports once again postpone container dwell fee
Waiting time is down in port of Shanghai although congestion remains high