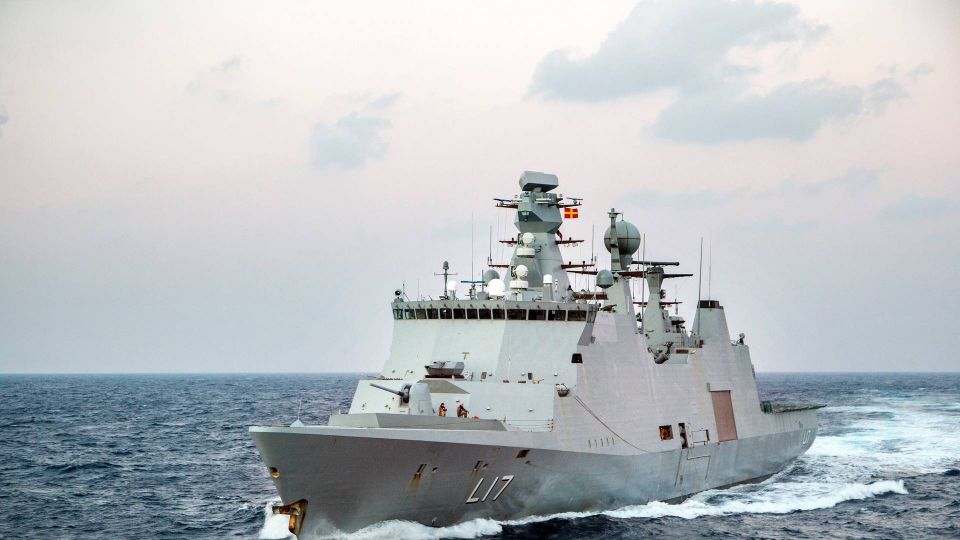 The trial of the presumed pirate is taking place in the City Court of Copenhagen this week.
As legal proceedings are underway, the Nigerian Ministry of Foreign Affairs is butting in, demanding to pursue a case against the fleet personnel who were involved in the events.
According to Danish media Weekendavisen, Barrister at Ministry of Foreign Affairs Nicholas Ella has made the demands on behalf of Nigeria.
"We demand that Denmark release the remaining Nigerian in Danish custody. We demand an apology from Denmark to Nigeria for the frigate's conduct. Moreover, we demand that Danish fleet personnel involved in the killings of Nigerians be prosecuted," Ella says.
A dramatic exchange of fire between the Danish frigate Esbern Snare and a group of alleged pirates in the Gulf of Guinea took place on Nov. 24, 2021. Four people were shot and killed, a fifth was never found. Four survived.
Ella says this was a "direct murder of people on board of the vessel," the media writes.
The Nigerian diplomat also tells the newspaper that the Nigerian Fleet doubts the events as told by Denmark.
Presumed pirate lost his leg
No Danes were harmed during the fire exchange. Danish defense claims to have opened fire in self-defense.
One of the surviving Nigerians ended up in Denmark because his leg had to be amputated. He is being prosecuted as the only of the four presumed pirates to make it to Denmark following the exchange of fire now over a year back.
Weekendavisen writes that Nigeria demands that the presumed pirate be handed over during a meeting with the Ministry of Foreign Affairs of Denmark in May. According to Ella, this is because Nigeria wishes to have this man's side of what transpired on Nov. 24, 2021.
The Ministry of Foreign Affairs of Denmark confirms to the newspaper to have learned of Nigeria's demand to have the presumed pirate released, but will not disclose any details privy to conversations between the two countries.
English edit: Daniel Pedersen
Criminal case against alleged pirate from Nigeria to begin in November
Bureau calls for continued naval operations despite record-few pirate attacks