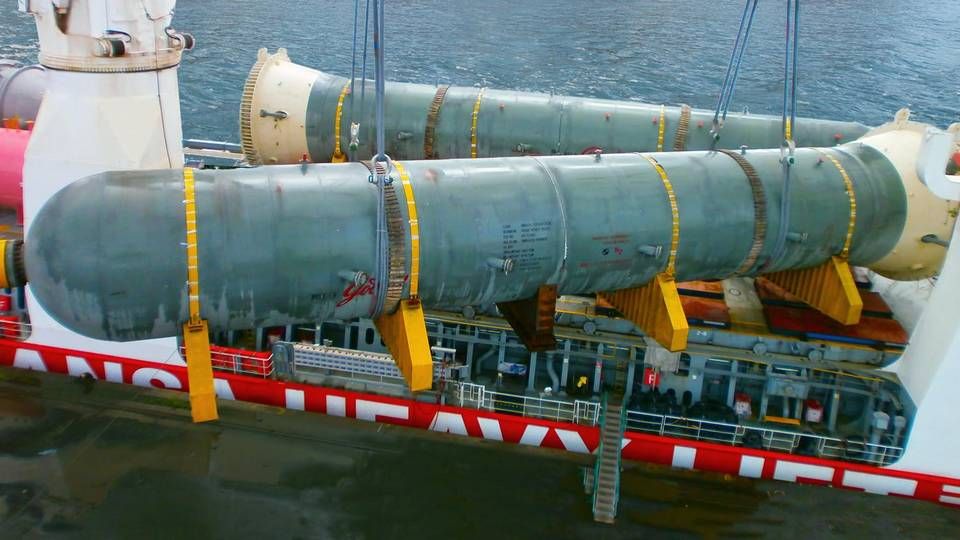 HAMBURG
Hansa Heavy Lift has a fleet of 20 ships, a number the company would like to see rise to 30 or 40 within the next few years. And the company has a revenue of USD 261.6 million, a figure it would also like to double in the coming years. That's a brief recap of the strategy of the Hamburg-based heavy lift shipping company, one of the leading players in the market.
Do you want to be kept up to date with the latest developments in Danish and International shipping? Subscribe to our newsletter – first 40 days are free
The strategy brings challenges, says Hansa Heavy Lift CEO Thomas Dyrbye to ShippingWatch.
"We're also feeling the shipping crisis, in the sense that the rates are way too low. The charter rates we're getting are extremely low, and there are two clear consequences of that. First of all, it means we're extremely focused on costs. And second, it means we're thinking about new solutions for the customers, new combinations," says Thomas Dyrbye.
The other side of the matter is that the weak market makes room for many shipowners to invest and order newbuildings.
"Even in a poor market, things happen, like consolidations, which benefits us," says Thomas Dyrbye.
Hansa Heavy Lift competes in a market with approximately 200 - 250 ships, working with heavy cargo of 30 to 300 tons. Thomas Dyrbye describes the market as "very competitive and complicated."
The number of competitors drops the heavier the cargo gets, and in the market for super heavy lift, Hansa Heavy Lift is one out of four competing companies. The shipping company is well represented here, with four ships in a global fleet of 18 ships that can handle cargo of more than 800 tons.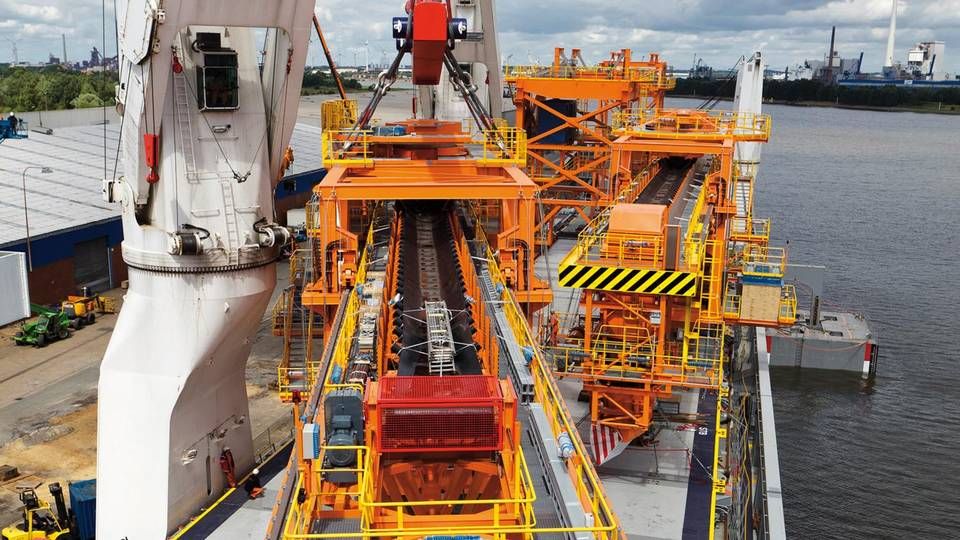 "We want to expand in all the segments we work in, but we're particualrly focused on the highly specialized market. We're seeing more and more cargo in the super heavy lift market, a market that no one had dreamt of just four years ago. That's one area where we'll be doing more work," says Thomas Dyrbye.
The growth can happen in three ways. Buying new ships, buying secondhand ships, and by merging with - or acquiring - competitors. Hansa Heavy Lift plans to grow according to a model that combines those three growth strategies. At the same time, Hansa Heavy Lift must work to maintain the specialties that the company feel make a difference in the market.
Blue Water Shipping wants to double its revenue
"Our equipment is excellent and we have a very young fleet, at just 3 years on average. We have a special department for marine engineers and ship architects, who are highly specialized in the engineer work we have to do for the customers, and not all of cour competitors have the same kind of department and in-house specialization. It's fairly unique, and only a small handful of companies do like us," says Thomas Dyrbye.
The customers that Hansa Heavy Lift has to reach and convince about its strength in order to achieve the business necessary to grow, come from a wide range of places. Both oil- and gas companies, energy companies, power plants, the wind industry, the mining industry, assorted bulk, and refineries, all of these businesses are part of the company's portfolio. And the many different types of business mean that Hansa Heavy Lift does business across the world.
Heavy lift industry: The market could rebound this year
"Our business typically originates in Asia and then spreads out across the world. What we're seeing right now is that oil- and gas is becoming more active, starting more projects, so we expect more business coming from there. The same thing's happening other places in energy, while the mining industry is a bit slow at the moment," says Thomas Dyrbye, adding:
"New regions for our business could be the Arctic and Africa, which are picking up speed now, though we're still at a very early stage of developments."
Do you want to be kept up to date with the latest developments in Danish and International shipping? Subscribe to our newsletter – first 40 days are free
Odfjell signs final agreement with equity fund