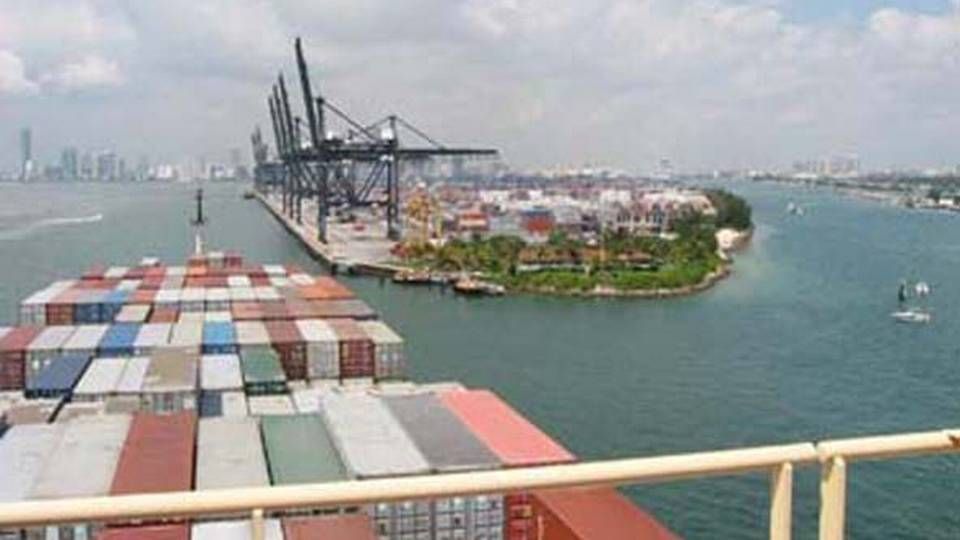 The container carriers have announced massive rate increases from July 1st between Asia and Europe in a seemingly desperate attempt to reverse the downward spiral. Yet several analysts are doubtful that the shipowners will succeed in turning around operations with the lowest freight rates in a year and a half during the coming months, despite the peak season approaching.
"However, with weak demand and high deliveries of vessels it remains uncertain that the liners are able to maintain any rate increases," the analysis firm Fearnley estimates.
SeaIntel: Rate plunges shatter faith in contracts
Earlier on Tuesday, Alphaliner declared that a rate recovery in the third quarter of 2013 will in all likelihood be short-lived because it arrives too late in the summer. Add to this significant overcapacity in the second half of the year with a huge number of new ships that will limit the carriers' opportunities to control the rate development.
Maersk Line increases rate leap
Recently, Maersk Line increased an already announced rate increase from July 1st to 950 USD per TEU against the previously announced increase of 750 USD. Other carriers (HL, MSC, NYK, OOCL, and Cosco) have announced rate increases of 915 – 1,000 USD per TEU.
Maersk Line has criticized, most vocally of the carriers, the behavior of some carriers as contributing to the current and escalating price war because they add capacity to the market at a time when the demand is extremely weak.
Drewry: The truth shipowners don't want to hear
According to Alphaliner, three percent of the current container fleet has been laid up so far – the lowest level since 2011, Alphaliner writes. Particularly container ships in the 3,000 – 5,000 TEU segment is hard hit by low charter rates and the supply of tonnage which in the coming months will stay at a high level.
Last week, Lars Jensen, CEO and partner of SeaIntel, told ShippingWatch that the full-year results for the container carriers will start looking poor if the rates do not rise markedly in the third quarter.
Maersk CEO: Price war on Asia-Europe