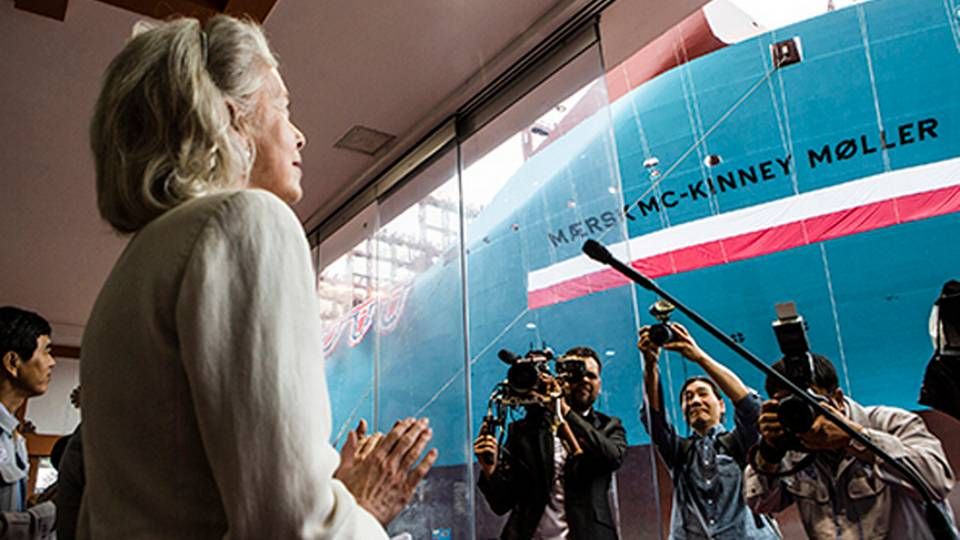 Maersk Line MSC Mediterranean Shipping Company and CMA CGM S.A. have agreed to establish an alliance named the P3 Network. The scope of the P3 Network is the Partner's fleet capacity deployed on the Asia-Europe, the Transpacific and the Transatlantic trades.
"The Partners will commit all vessels deployed on the 3 trades into a joint vessel operating center (JVOC) that will operate the combined fleet independently. The Partners will continue to have fully independent sales, customer service and marketing functions. Vessels committed to the P3 Network will continue to be owned/chartered and funded by the Partners," it says in a press release.
The JVOC will operate an expected capacity of around 2.6m TEU of which Maersk Line is expected to contribute with around 42%. Maersk Line's 20 triple E-vessels are planned to be operated by the P3 Network.
"The P3 Network is expected to provide customers with an improved service offering in terms of a better coverage, improved frequency and higher network stability. P3 will create value by allowing Partners to operate with larger vessels while improving utilization. This will lead to significant environmental benefits from reduced bunker consumption," the press release says.
The P3 Network is expected to start operations during 2nd quarter of 2014 but will be subject to approval by the authorities.
Maersk Line's Chief Trade and Marketing Officer, Vincent Clerc, tells ShippingWatch that Maersk expects "significant benefits" from the alliance.
SeaIntel: Maersk Lines' ships have the lowest time-at-port
Maersk family names the first Triple-E mega ship
Drewry: Capacity floods Asia-South America
Alphaliner: No consolidation despite losses among container carriers