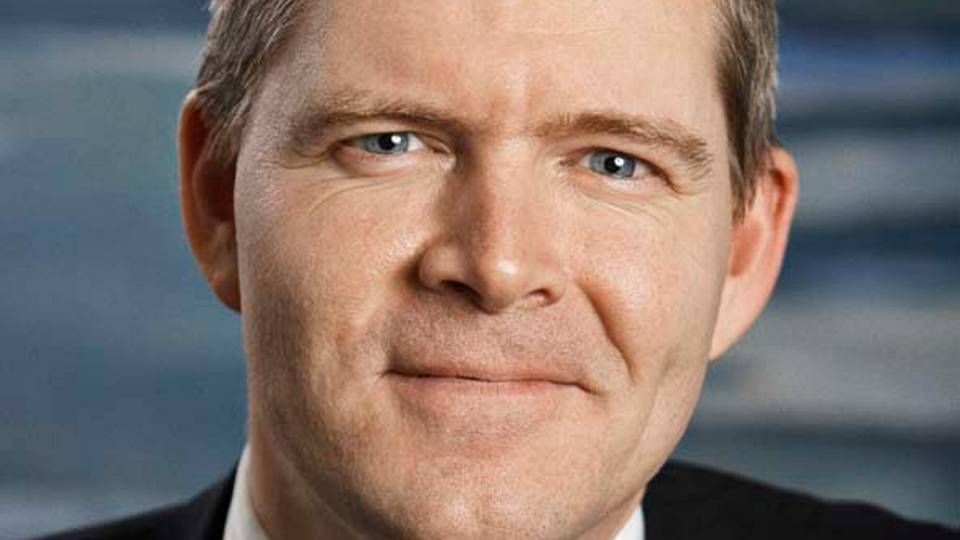 Maersk Group CEO Niels Smedegaard Andersen has appointed a classic Maersk man to head the Group's 5th core business unit, under the banner of Services and Other Shipping, as well as Maersk Tankers, starting January 1st 2014.
46-year-old Morten Henrik Engelstoft received his training at A.P. Moeller-Maersk's own shipping academy back in 1988, and he has since served in a variety of positions at the Danish shipping and oil group in and out of the corporate headquarters at Esplanaden in Copenhagen, most recently as COO of Maersk Line, and alongside his career at the Group, he has completed the executive MBA at IMD, among other things.
Do you want to stay up to date on the latest developments in Danish and International shipping? Subscribe to our newsletter – first 40 days are free
Morten Engelstoft has spent several years of his career in executive positions with A.P. Moeller-Maersk in Asia, Vietnam, Taiwan, and Singapore, with Maersk Line, and as Regional Director in Italy, as head of the eastern Mediterranean. He was named COO of the container carrier in Copenhagen in 2007.
Focus on values and results
He is not much inclined to talk about his own person in relation to his new job as CEO of the new core unit Services & Other Shipping and Maersk Tankers.
Hanne B. Sørensen: Growth in Damco is 1st priority
"I can say that the time I've spent and the jobs I've had at A.P. Moeller-Maersk since 1986 have of course influenced the way I work. This means that I make sure I understand the task at hand as well as possible, and that I'm highly focused on which things create values, and thus also the things that don't create value. I focus on delivering results. It's important that this is done with respect for the values of this company," says Morten Engelstoft.
Morten Engelstoft's new business unit will consist of Damco, Maersk Tankers, Maersk Supply Service, and Svitzer. The four business units will continue to operate independently with their own CEOs, who will then report to Morten Engelstoft, who will in turn be in direct contact with Niels Smedegaard Andersen.
Friend praises leadership skills
In addition to Morten Engelstoft's professional baggage and theoretical leadership history, which looks spot on for an executive at the top of the A.P. Moeller-Maersk hierarchy, one of his friends and colleagues, and fellow student from the shipping academy, Steen Karstensen, Head of Group Procurement, points to Morten Engelstoft's human qualities and his ability to cooperate as distinct traits of his style.
"Morten is a widely respected and recognised executive in our company, in his capacity as a professional, a human being, and a leader. He is a thoroughly decent and considerate guy with a steady hand, who can perform well under pressure and who can make decisions at the right time when necessary," says Steen Karstensen.
As such, Morten Engelstoft seems like a solid choice for the close cooperation with the units own, independent CEOs.
Maersk Group names new CEO of Tankers
"Morten has a trustworthy personality and does things the right way. Some decisions are easier to make than others, but even tough decisions can be made in different ways," Steen Karstensen tells ShippingWatch.
Key role in P3 establishing efforts
As Maersk Line COO, Morten Engelstoft has played a crucial role in the shipping company's reevaluation of its entire fleet network in relation to operating the announced P3 alliance with MSC and CMA CGM, as the 17 remaining Triple-E ships that will be delivered during the next two years become part of Maersk Line's network, and especially the process of returning chartered ships, which amount to approx. 42 percent of the carrier's fleet, measured by teu.
"We're constantly looking at our network, and thus our entire fleet, to ensure that we're using our ships in the best way possible. But we basically have sufficient flexibility to make sure that we're not left with the problem of receiving so much tonnage that it becomes impossible for us to reduce the total fleet capacity to a level suited to our needs," Morten Engelstoft recently told ShippingWatch.
What the Group requires of him seems clear enough from the get-go, with expectations that the companies under Services & Other Shipping deliver a combined operating profit of USD 500 million by 2016.
Do you want to stay up to date on the latest developments in Danish and International shipping? Subscribe to our newsletter – first 40 days are free
Maersk Line rethinks entire fleet network
Maersk establishes new core business unit