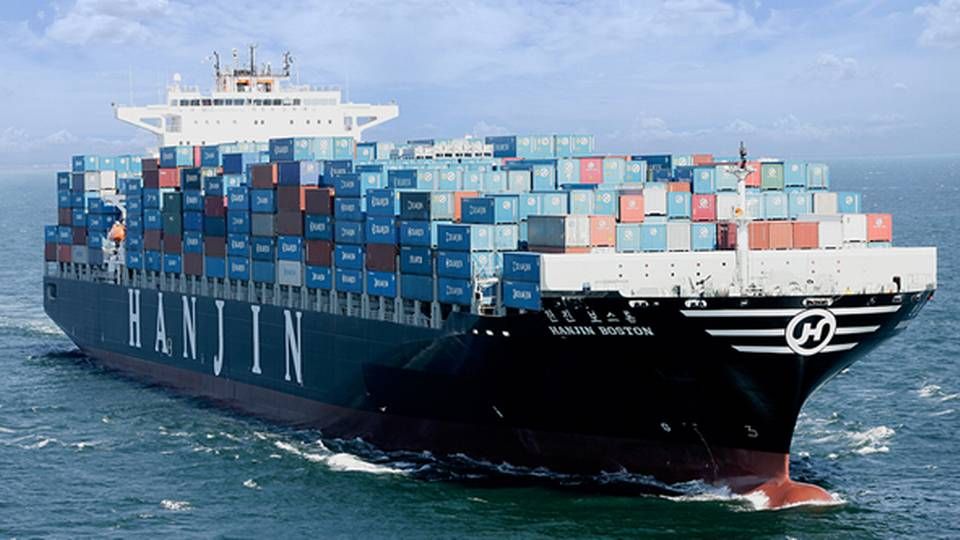 Korean Hanjin Shipping plans to divest parts of the carrier's dry bulk fleet and container terminals as part of an effort to restore the company's finances, aiming to raise USD 1.45 billion. The plan includes the sale of shares worth USD 378 million in the 1st half of 2014, lending USD 420 million from creditors, disposing of old ships, and closing down deficit-inducing container routes, says Alphaliner.
Do you want to stay up to date on the latest developments in International shipping? Subscribe to our newsletter – the first 40 days are free
Equity fund Hahn & Co. will acquire 76 percent - which corresponds to 36 ships - of Hanjin's dry bulk fleet, at a price of 300 billion won, around USD 284 million, says Bloomberg according to Ritzau Finans.
A few days ago Hyundai Merchant Marine, South Korea's second-largest shipping group after Hanjin, announced a similar financial restructuring plan.
Hanjin brings in new CEO from airline
Hanjin Shipping has to repay debts of USD 1.2 billion and USD 1 billion in 2014 and 2015, respectively.
The carrier's acute financial problems became even worse during 2013, and as recent as last week the company had to seek financial help from Korean Air, part of the Hanjin Group, for a total of USD 95 million. In October the airline had to bail out the carrier with a loan of USD 142 million.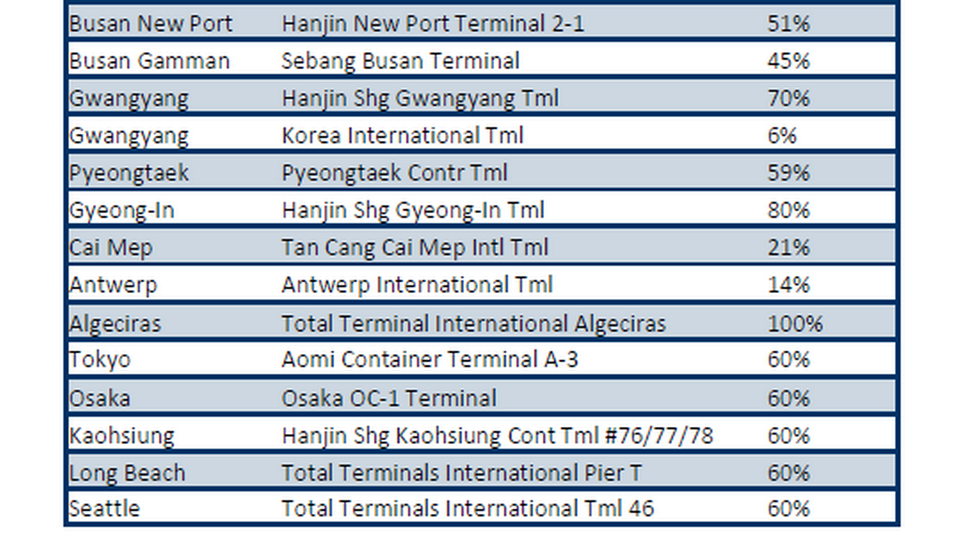 The financial restructuring plan will make Korean Air the biggest shareholder in Hanjin Shipping during 2014. Even though the two companies are part of the same group they represent two different families.
Hanjin negotiating with Turkish investor
Hanjin Shipping's current Chairman, Choi Eun Young, is the widow of Cho Soo-Ho, whose older brother Cho Yang-Ho is the Chairman and CEO of Korean Air and Chairman of Hanjin Group.
Do you want to stay up to date on the latest developments in International shipping? Subscribe to our newsletter – the first 40 days are free
Korean Hyundai plans to divest assets worth billions
Hanjin confirms potential port divestment