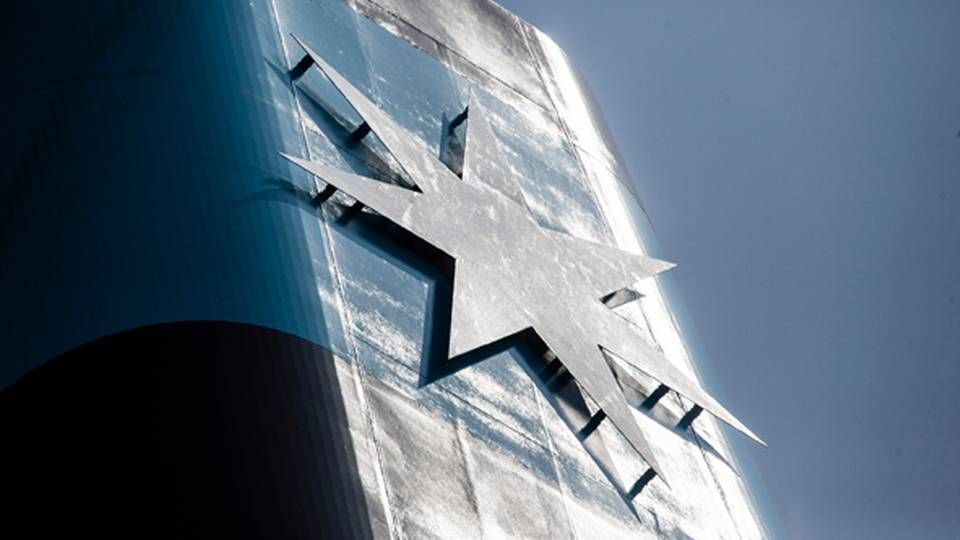 The sale of its stake in Dansk Supermarked Group to the Salling Group and the divestment of the supertanker fleet of 15 VLCC's to Euronav during the past weeks are just the latest examples of A.P. Moeller-Maersk's divestments, though they also represent the two biggest sales.
Platou: Maersk share could be this year's top pick
The Group has sold a total of 26 companies and stakes in the period from 2007 to 2014, according to a survey by analyst Alphaliner, which has identified a series of more or less known companies that have been divested over the past seven years.
Do you want to stay up to date on the latest developments in International shipping? Subscribe to our newsletter – the first 40 days are free
The sale of its 68 percent stake to the Salling Group and the VLCC fleet divestment follow the sale of Maersk Tankers' VLGC fleet (Very Large Gas Carriers) to BW Group in May 2013, just as Maersk Tankers also sold its 11 Handygas ships to Navigator Gas in November 2012.
In addition to the sale of the company's 31.3 percent stake in DFDS in September 2013 the list includes a series of industry and transport companies.
Find the list below and here: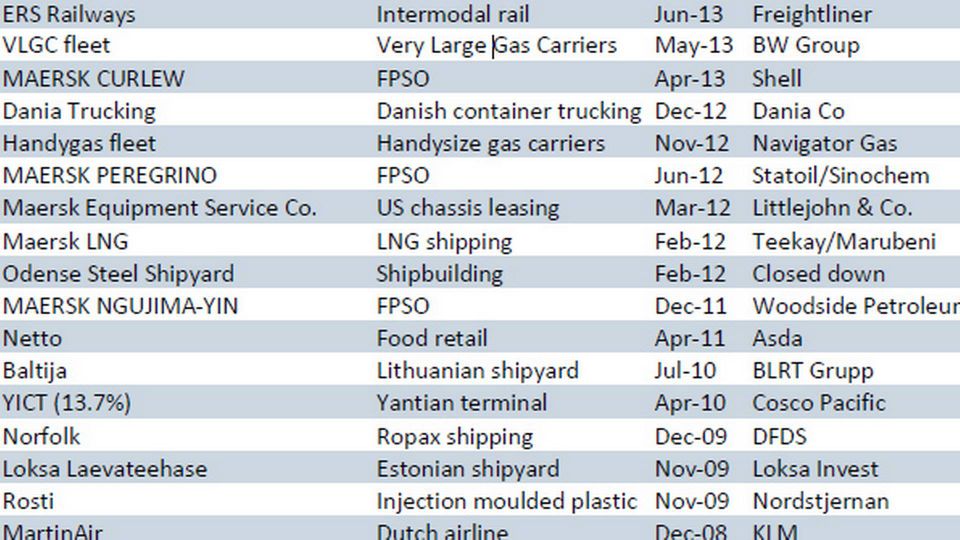 And another company can be added to the list, as it was announced yesterday, Monday, that SH Group acquires ownership of the lifeboat division Boat-in-A-Box from Nadiro, which was till now owned in collaboration with A.P. Moeller-Maersk.
Maersk skyrockets following divestment
Analyst: More Maersk companies could be in play