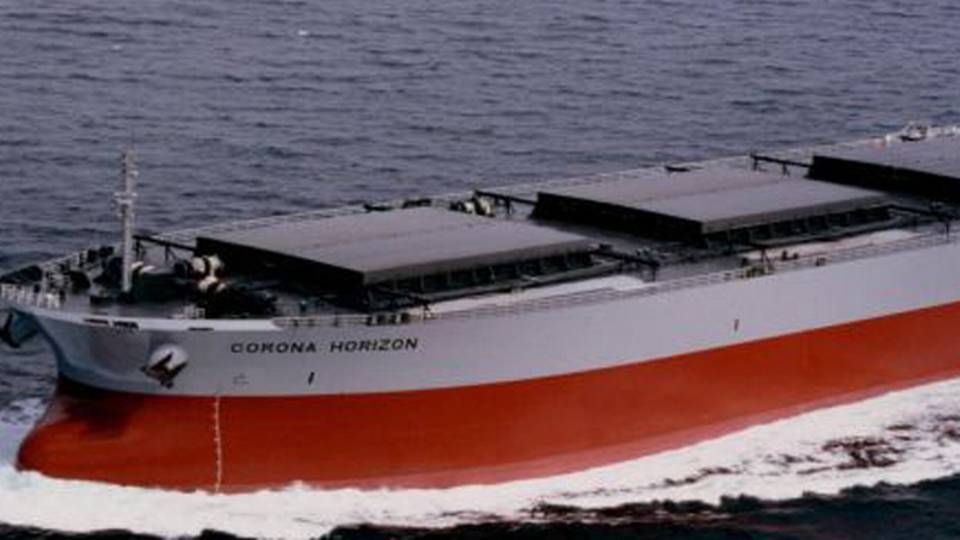 The growing orderbooks combined with the declining rates and prices in recent weeks make numerous investors doubt whether the expected, gradual shipping rebound in 2014 will in fact come to pass, says Oslo-based analysts RS Platou Markets in relation to a survey of developments in a long list of shipping and offshore companies in the 1st quarter 2014, the Earnings Countdown Quarterly 1Q14.
Except for the LNG and LPG segments, many shipping shares have decreased by 20 percent, including last year's biggest jumpers, such as product tank carrier Scorpio Tankers and dry bulker Golden Ocean.
Do you want to stay up to date on the latest developments in International shipping? Subscribe to our newsletter – the first 40 days are free
"Generally speaking, investors are a bit worried that the shipping recovery story is a «dead cat-bounce», seeing freight rates and share prices declining the last few weeks. Another worry for many investors is the growing orderbooks which many fear will hamper the recovery story sooner or later. We are less worried than many investors as we still see moderate fleet growth the next two years which is likely to underpin higher rates. We also believe the weakness in rates in most segments can be explained by seasonality. That said, the marginal investor likely needs to see rates rebounding again to be more certain that the cyclical recovery is on track," says Platou.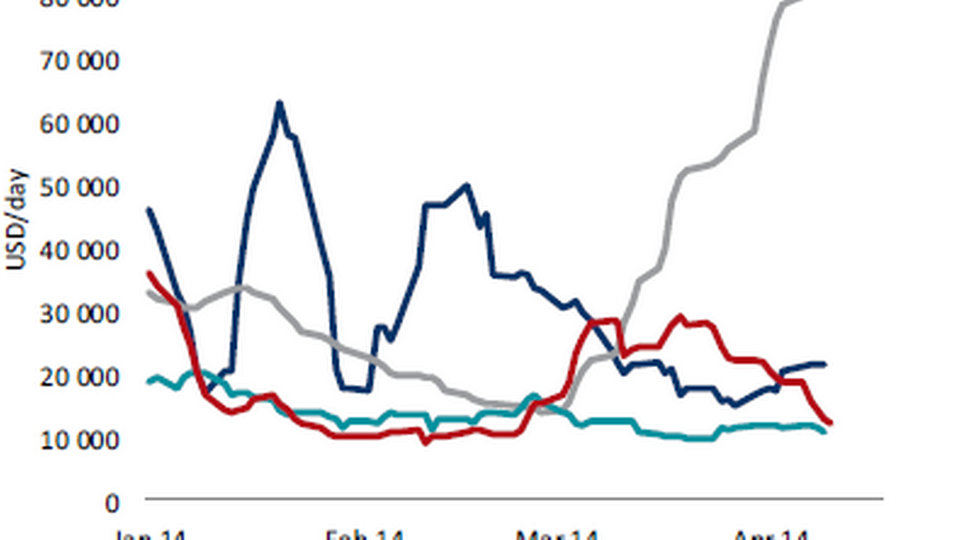 Source: RS Platou Markets
In just one week - last week - the dry bulk rates for the pace-setting major Capesize vessels collapsed with a 33 percent drop, down to just USD 11,000 per day. The dry bulk index is significantly higher today than it was a year ago, and Platou says that Capesize will improve going forward. Analysts estimate that employment for many of the large dry bulk vessels will increase significantly over the next 30 days, with cargoes coming out of Brazil.
For crude oil, Platou expects improved earnings in the 1st quarter 2014 compared to the 4th quarter of 2013, to the highest level in five years, while container carriers are expected to see a slight improvement due to seasonality and a general rate increase (GRI) in January.
Dry bulk operators that charter ships in order to comply with their freight commitments can anticipate lower margins. LPG vessels saw a slow start to 2014, but their 2nd quarter opened at record levels, says Platou.
In recent weeks other analysts have pointed out that the lack of investor interest in New York, where the owners of product tank carrier Diamond S Shipping and, most recently, Greek chemical tank carrier Stalwart Tankers canceled their prospective IPO's, could be a sign that the industry is facing impending saturation.
Do you want to stay up to date on the latest developments in International shipping? Subscribe to our newsletter – the first 40 days are free
Bulk carriers: Surprisingly big drop
Platou: Poor 2014 start for Norden and Pacific Basin