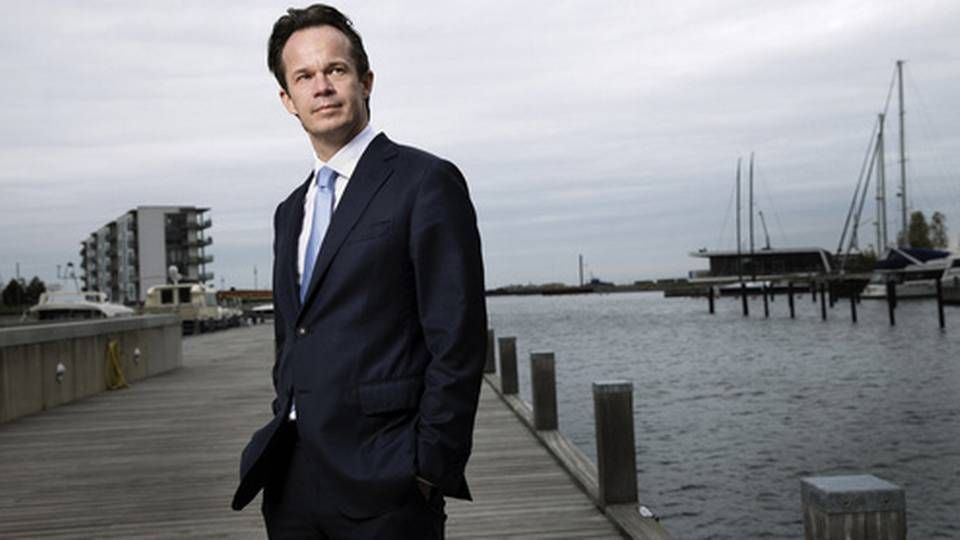 Highlights next week in shipping include the latest financial chapters in the ongoing struggles of three major Danish carriers, and German Hapag-Lloyd will try to come back from a significant deficit in the first quarter this year.
August 12. Hapag-Lloyd publishes its 2nd quarter interim report
German container carrier Hapag-Lloyd saw its operating deficit grow in the first three months of the year, to EUR 63.2 million, from a deficit of EUR 53.2 million in the same period 2013. The carrier's result for the period was weighed down by the recent merger between Hapag-Lloyd and Chilean container carrier CSAV.
Following the CSAV merger and the expansion of the G6 alliance to include all east-west trades, then-CEO Michael Behrendt stated that the carrier "will again significantly improve its ability to compete. This means we are well positioned for the future."
Michael Behrendt now serves as Chairman of Hapag-Lloyd's Board of Directors after Rolf Habben-Jansen, former head of Damco, took over as CEO on July 1st this year.
August 13. D/S Norden publishes its 2nd quarter interim report
Danish dry bulk giant Norden is struggling with declining profits and revenues in light of the dramatic conditions on the bulk market, on the Atlantic, in particular. Norden was forced to lower its expectations for the full-year 2014 following a disappointing 1st quarter result at a deficit of USD 8 million.
The carrier now expects a USD 40 - 60 million deficit after taxes and impairments for 2014 as a whole. Danske Bank estimates that Norden will not become profitable until 2015.
Norden CEO Carsten Mortensen resigned in June of this year, and the carrier is currently headed by interim CEO Klaus Nyborg, vice chairman of the Norden Board of Directors and former CEO of Pacific Basin.
August 14. Torm publishes its 2nd quarter interim report
Struggling tanker carrier Torm suffered a USD 166 million deficit before taxes in 2013, and the carrier's lenders are slowly jumping ship and divesting their stakes. But the USD 166 million deficit was a significant improvement from 2012, where the carrier lost USD 579 million before taxes.
However, the carrier suffered a 1st quarter deficit before taxes of USD 222 million, as spot rates in the market declined 14 percent.
Torm has been working for a long time to secure a financial and long-term agreement with its owners, and CEO Jacob Meldgaard is confident and optimistic about the process. The new ownership circle will likely be found within the private equity fund segment.
August 15. J. Lauritzen publishes its 2nd quarter interim report
J. Lauritzen finished the 1st quarter 2014 with black numbers on the bottom line, for the first time in a very long time, and the carrier increased its expectations for the full-year operating and net profits.
The carrier's 1st quarter bottom line came to USD 1.9 million after taxes, a USD 27.7 million improvement compared to the same period in 2013.
Though the carrier was still challenged by tough market conditions, J. Lauritzen expressed optimism going forward. The improved result was attributed to conservative profit estimates for the carrier's remaining fleet of product tankers as well as an increased profit from Lauritzen's Handysize bulk vessels.
Weak market forces Norden to downgrade 2014
Negativ egenkapital i Torm på 100 mio USD