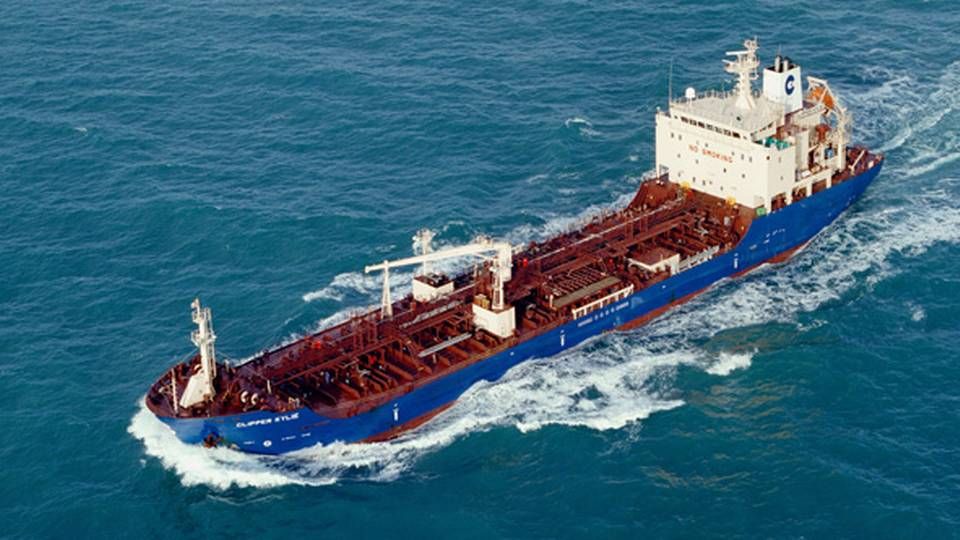 The complete list of all carriers, from across the globe, that were purchasing fuel from now-crashed OW Bunker is extremely long and features several hundred names.
This is evident from the lending document issued by Dutch bank ING to OW Bunker, in which the bank takes securities in customer deals, meaning that customers are obligated to pay their outstanding OW Bunker debts directly to the bank.
ShippingWatch is in possession of the document, issued in December last year, but well-informed sources explain that the names on the list are more or less identical to the carriers being contacted by ING these days with demands that outstanding claims be paid.
Do you want to stay up to date on the latest developments in International shipping? Subscribe to our newsletter – the first 40 days are free
Major Danish carriers such as Clipper, Norden and Torm are featured on the list, as all three companies have, to various extents, purchased fuel from OW Bunker. The size of the carriers' commitment and thus their exposure differs greatly today. Norden has reduced its outstanding debt to one single item, whereas a carrier such as Clipper has numerous outstanding payments. The carrier is working intensely at this time to reduce the risk of these accounts, Clipper confirms.
ING pressuring carriers
Clipper says the following in a comment to ShippingWatch:
"Clipper has used OW Bunkers as a supplier, but given the size of our fleet we would not classify them as a major supplier to us. We presently have just 5-10 outstanding issues remaining with the OW Bunkers estate. We are handling those issues on a case-by-case basis to ensure payments are only made once and to the right entity; as many different stakeholders are making claims on payments which OW has outstanding. While this matter is complex and time consuming, Clipper has not had any vessels delayed due to the OW bankruptcy case."
Do you want to stay up to date on the latest developments in International shipping? Subscribe to our newsletter – the first 40 days are free
Maersk Line also features on the lending document from December last year, but the carrier has seemingly opted out of using OW Bunker as supplier, as the carrier informed a few weeks ago that it had zero outstanding business with the Danish bunker company. The list also features small and medium-sized players, including XO Shipping, which recently told ShippingWatch that the carrier expects to lose perhaps USD 1-2 million on OW Bunker, adding that the company was working to reduce its losses as much as possible.
ING has become a central stakeholder in the aftermath of the OW Bunker bankruptcy. The bank is currently working hard to demand payment from carriers featured on OW Bunker's client list, even before the trustees have started the real process of settling the estate. In this regard, ING is using the highly unique rules that apply in the maritime industry, where fuel invoices are often forwarded immediately to a bank which handles the credit, but which will also ultimately have to collect the money.
Do you want to stay up to date on the latest developments in International shipping? Subscribe to our newsletter – the first 40 days are free
But seeing as ING is potentially not the only party with claims on the deliveries - other claimants could include port agents, suppliers and other collaborative partners - all resources are currently being spent to avoid repeat claims.
Different jurisdictions
Representatives for carriers are right now traveling around the world in an effort to avoid having ships arrested and to make arrangements with counterparties. One of the key problems for carriers in relation to the OW Bunker crash concerns the fact that ships carrying the fuel on board are calling in widely different ports, and thus completely different jurisdictions. As Peter Schaumburg-Müller, partner at law firm Hafnia Law, explained to ShippingWatch last week:
"Right now the carriers risk paying the same bill three times. I'm telling my clients at this time not to pay, but instead to wait and see what happens. If this had been a Danish case, not an international one, the figure would be deposited in a bank until a decision had been reached. But many involved parties are not going to do this. In international disputes, one cannot a priori expect that a deposit will be respected."
Sources familiar with the aftermath of OW Bunker and the carriers' struggle to secure their assets explain that there is at this time - and alongside the hectic efforts to avoid financial losses - breathless tension at many of the carriers' headquarters, which can do nothing but await potential arrests of ships.
Bank aggressively demanding OW claims from carriers
Major shareholder got out of OW Bunker in time
OW Bunker crash now hitting carriers
OW's management knew about giant Singapore credits