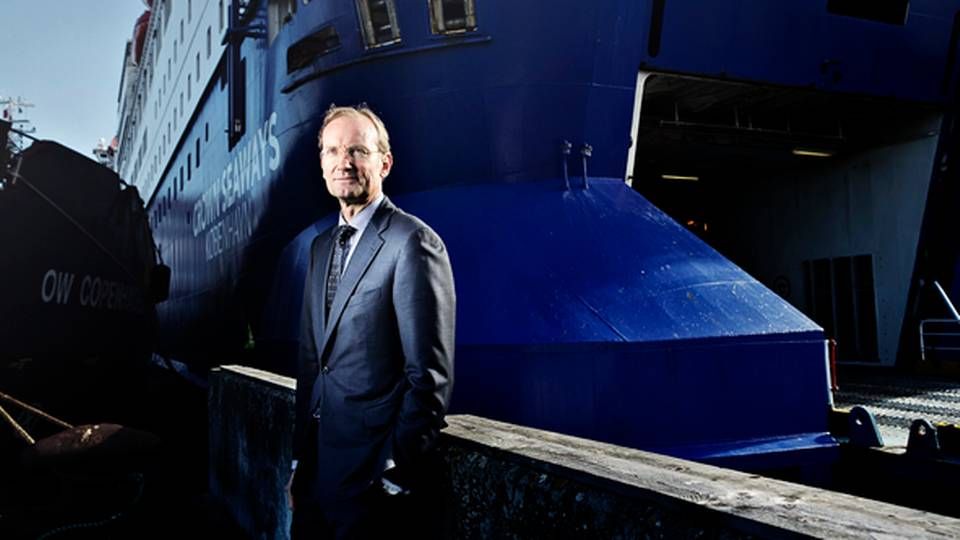 While big parts of the global shipping industry - with few exceptions - is still on the ground, carrier and logistics group DFDS led the way in the past year by achieving the biggest growth in terms of share price and market value in the Danish transport and shipping sector in 2014 - the company has, for instance, grown twice as much as shipping and oil conglomerate A.P. Moeller-Maersk, according to a survey of listed shares in various Danish business sectors performed by Watch Medier.
Do you want to stay up to date on the latest developments in International shipping? Subscribe to our newsletter – the first 40 days are free
In transport and shipping, DFDS' market value has grown 32.7 percent since the beginning of 2014, where the company was worth around USD 934 million, and December 18th, where the company's market value had increased to USD 1.22 billion.
DFDS raises expectations for 2014 again
In comparison, Maersk's market value has grown just 15 percent, a development that can be explained through the group's massive exposure to the oil industry - which is hit by the drastically declining oil price - and to the volatile container industry. The Maersk Group's market value came to around USD 18.9 billion in early 2014, compared to approx. USD 21.7 billion at year's end.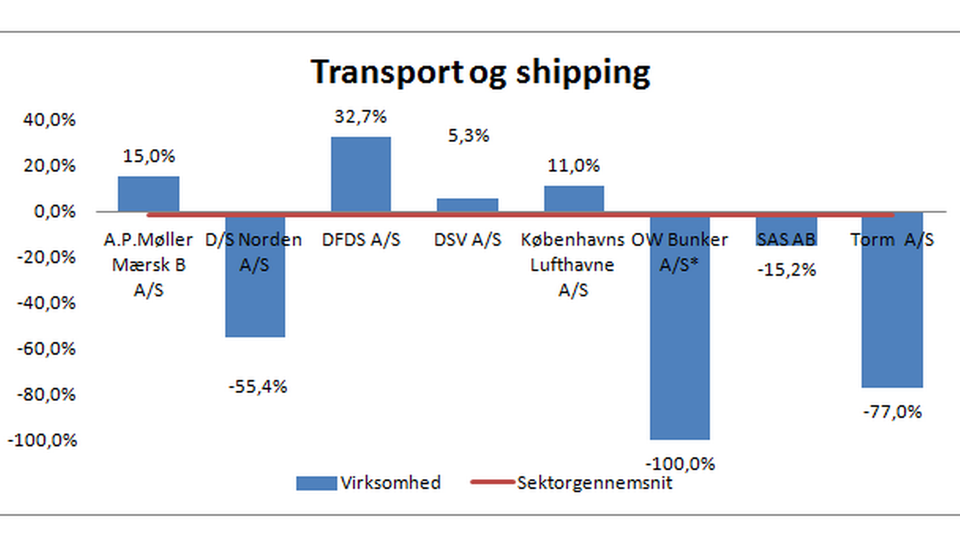 While Norden and Torm's market values plummeted during the year, down 55 and 77 percent, respectively, transport group DSV managed to grow 5.3 percent, from USD 5.1 billion at the beginning of the year to around USD 5.3 billion today.
Major challenges in 2014
DFDS - whose biggest challenges in 2014 included a bloody price war in the English Channel with Eurotunnel-owned MyFerryLink, large-scale investments in exhaust cleaning scrubber systems for ships operating in the Baltic Sea and the North Sea, as well as the financial sanctions against Russia - had a strong finish to the year, and CEO Niels Smedegaard has hinted at potential billion-dollar acquisitions.
DFDS set to continue Scottish-Belgian service
DFDS published a 3rd quarter interim report in November showing significant growth in the period, where the company's result before taxes increased 15 percent, to USD 61.1 million, and the carrier also raised its full-year operating result forecast to USD 229 - 237 million, from USD 213 - 237 million before.
Do you want to stay up to date on the latest developments in International shipping? Subscribe to our newsletter – the first 40 days are free
In spite of the company's desire to perform acquisitions, DFDS has yet to find suited acquisition candidates. The company expressed interest in private equity fund-owned Turkish RoRo carrier U.N. RoRo - which operates in the eastern part of the Mediterranean - earlier this year, but the company was ultimately sold to another Turkish equity fund-like investor group for around EUR 700 million shortly after DFDS withdrew from the process.
Abundant funds
"Fortunately we have the financial strength to perform even very large transactions, but of course we're looking at the maximum price that we can pay to ensure that an investment produces a sound return for our investors, just as we're looking at synergies and what we can do better. This is a razor sharp evaluation every single time, and if these conditions aren't met, we'll send some of the funds back to the shareholders, like we're doing now with our new buy-back program. But we still have plenty of funds to perform major transactions," Niels Smedegaard told ShippingWatch at the time:
"We came close with the Turkish investment. It's too bad. We would have liked to have that RoRo carrier, which is located in a high-growth region and is a fairly simple company with three routes and ships that we're familiar with. We have strong faith in Turkey, but things can be bought at prices that are too high. Though this is a level where we can easily play along."
DFDS is currently in a bidding war with Italian-owned Finnlines to acquire Polish RoRo and ferry carrier Polferries.
DFDS equipped for multi-million dollar acquisitions
DFDS cancels large RoRo carrier acquisition