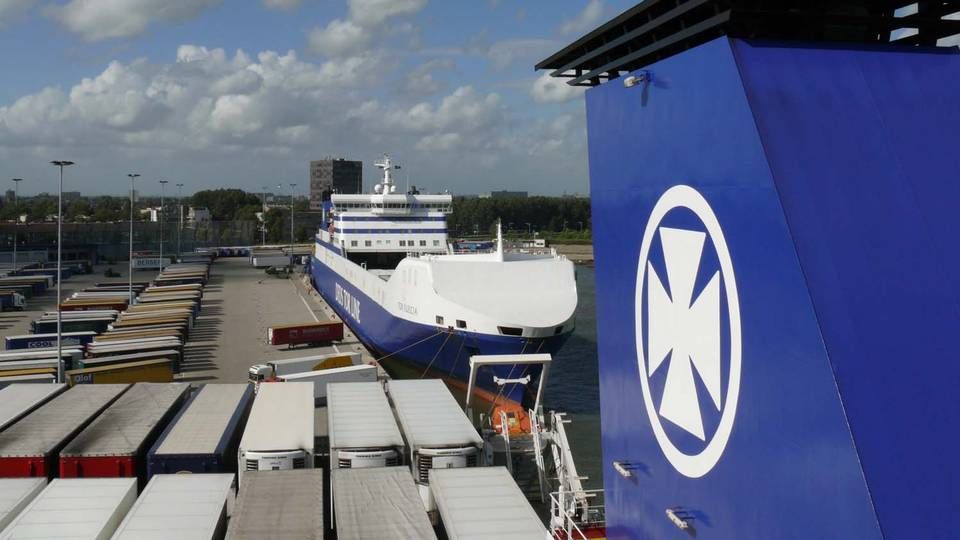 RoRo and RoPax carrier DFDS finished the first quarter with growth on both the bottom line and the top line.
The carrier's cargo volumes increased 2.5 percent in the first quarter compared to the same quarter last year, while passenger volumes grew 9.4 percent in the same interval.
"The performance of the shipping activities improved in most areas in Q1 driven by growth in volumes, unit revenues and positive impacts from the continuous optimisation of the route network, including higher capacity utilisation. The performance of the logistics activities also improved in most areas driven by both organic growth and more efficient operations," says DFDS in the interim report.
Find the complete interim report here
Revenue in the first quarter came to USD 434.4 million - up three percent from USD 422.6 million in the same period last year. The company achieved a deficit before taxes of USD 1.9 million, an improvement from a USD 16.3 million deficit in the first quarter 2014. The operating profit (EBITDA) finished at USD 33.9 million, corresponding to a 150 percent improvement from last year.
In spite of the growth, DFDS was also challenged in terms of the Russian market.
"Our strategy of customer focus and continuous improvement produced a strong first quarter. The improvement was supported by growth of varying strength in northern European markets. Russian market demand is, however, declining and we are benefiting from the steps we took last year to reduce our exposure to this market," says CEO Niels Smedegaard.
DFDS growth in the first quarter makes the company raises its full-year outlook.
"On the back of the Q1 result and expectations of continued growth above our initial expectations for 2015, we raise the outlook for EBITDA before special items to USD 245.6 - 260.5 million from previously USD 230.7 - 245.6 million," says the CEO in the report.
Channel case will not have a major impact
The carrier does not expect that the ongoing case concerning traffic on the English Channel will "materially impact" the 2015 result.
Latest news in the Channel case came on Wednesday this week, when the UK Competition Commission applied for permission to appeal the decision from a British court in the case concerning Eurotunnel's ferry operations on the English Channel.
Read the statement here
DFDS is under massive competitive pressure on the Channel due to Eurotunnel's ferry operations through carrier MyFerryLink.
The UK Competition and Markets Authority at first ruled that Eurotunnel, which already operates the tunnel below the English Channel, was to cease ferry operations because these were in violation with competition regulations. But last week a British Court of Appeal sided with MyFerryLink and cooperative company SCOP in the appeal of that decision.
DFDS grew by 6 percent in 2014
DFDS will transport more cargo by rail
DFDS: Disappointing ruling in Channel dispute
DFDS loses Battle on the Channel