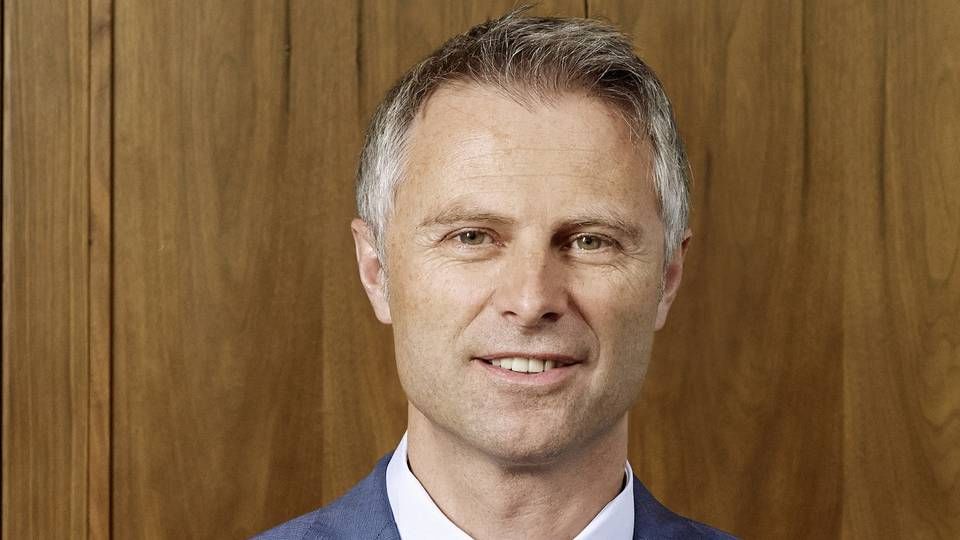 Major German shipping company Rickmers Group has spent the winter and the spring of this year shaking off the traditional German approach to shipping.
First off, Rickmers Group underwent a comprehensive restructuring agreement for the company's debt this winter, which provided substantial economic wiggle-room with a deal for USD 1.4 billion. Secondly and perhaps more importantly, the company announced on the first of June this year that Rickmers Group would now be a publicly traded company instead of a fund-owned KG company. Meanwhile, several media have speculated in whether Rickmers Group would be interested in making German shipping more international, just as German colleague Claus-Peter Offen has done. This speculation, however, remains just a rumor in media circles, says CEO of Rickmers Groups, Dr. Ignace Van Meenen in an interview with ShippingWatch.
Try a free 40-day trial subscription to ShippingWatch
"My role is to steer the company, together with my management team, through this unique process in the history of Rickmers Group and not to comment on stories. But what I can confirm is that we are planning to strengthen our own equity and internal financing capacities and now have options to implement these measures at Group level," he says and emphasizes that the transition to traded company is extremely important for the company, which is currently situated in a challenging market.
Rough outlook
"The general market conditions are still very challenging. This is reflected by the performance of all segments of our business and requires hard work every day from every single individual within Rickmers Group," says Dr. Ignace Van Meenen.
The three segments of Rickmers Group are Maritime Assets, Maritime Services and Rickmers-Linie. The first company is concerned with administration of the assets in Rickmers Group and the company's owned vessels as well as others' vessels, while the next segment deals with ship management, hiring staff and similar tasks. Rickmers-Linie is the company's breakbulk carrier, and in addition to this, Rickmers Group also owns the container carrier Rickmers Maritime based in Singapore.
New Rickmers Maritime CEO ready for growth
With the new structure in the company and more capital, a growth strategy is now ready for the company and it must be followed, as Rickmers Group achieved profit in 2014 for the first time in four years.
"Currently, we are switching from a transformation phase to an expansion phase. This expansion will mainly be fueled by three drivers: fleet growth, especially in the sector of energy-efficient large container vessels, intensified service business and the achieved turn-around of our Rickmers-Linie segment," says Dr. Ignace Van Meenen.
The expansion has already begun in the first quarter this year, where Rickmers Group ordered three container ships of 9,300 teu for a value of USD 260 million in total. Meanwhile, the company has implemented a modernization program for a total of USD 50 million of the existing container fleet and won several contracts on ship management including for seven ice-class Supramax vessels.
2015 less nice than 2014
The expansion plans do not mean money in the bank right away for Rickmers Group though.
Try a free 40-day trial subscription to ShippingWatch
"For the financial year of 2015, the Rickmers Group forecasts growth as well in business developments in global container trade. Against this backdrop, we expect a slight decline in revenues for the current 2015 financial year. Amongst other factors, this is attributable to the expiry of high-margin charter contracts and follow-on chartering at the current lower, but partly recovering market level," says Dr. Ignace Van Meenen.
Although the revenue will not be as high as the level for 2014 at USD 599.3 million, Rickmers Group will "fight to" achieve an operating result at the same level as in 2014 where this came to USD 2.3 million.
"Based on the development described above and the current business transactions in the first quarter of 2015, Rickmers Group expects the fleet to grow to around 130 ships by the end of the year. However, the full earnings effect of these measures is not expected until the year 2016."
No development in unison
In general, things went well in 2014 for Rickmers Group, but the development was slightly varied in the different segments. At Maritime Assets, both revenue and earnings declined.
Try a free 40-day trial subscription to ShippingWatch
Rickmers-Linie managed in 2014 to almost maintain the same earnings as in 2013 and at the same time reduced the deficit by 50 percent.
In the ship management division Maritime Services, the company was successful in not increasing revenue while earnings did increase. The company recently announced that it would also be returning to operating ship management of dry bulk vessels.
"Generally speaking, it is a good time to broaden our area of business and strengthen our market position. We now manage box ships as well as multipurpose vessels, car carriers and bulk carriers. We as Rickmers Group are now involved in both commercial and technical management for those ships and this is offering additional possibilities to generate growth within the Group," says Dr. Ignace Van Meenen to ShippingWatch about the bet on dry bulk.
New CEO of Rickmers' subsidiary
Rickmers turns away from German ownership structure