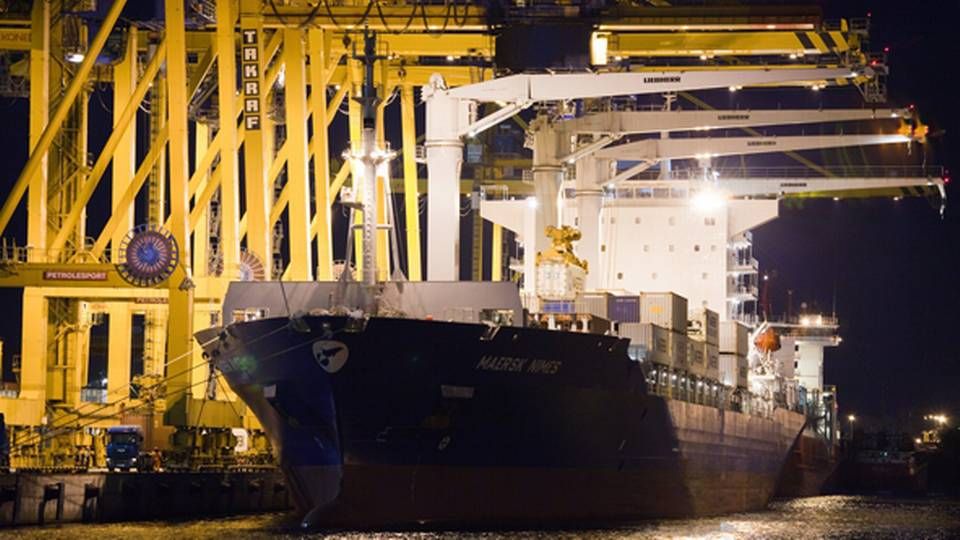 The massive decline in freight volumes in and out of Russia - a consequence of the US and European sanctions against the country since Russia's decision to annex the Crimea peninsula last year - seems to have solidified and gained traction in most of the first half of 2015.
Cargo volumes into Russia took a big dive in the first month of 2015, when the import value was cut in half from USD 22.8 billion in December 2014 to USD 11.2 billion one month later. Russian exports similarly dropped in the same period, from USD 38 billion to USD 28 billion.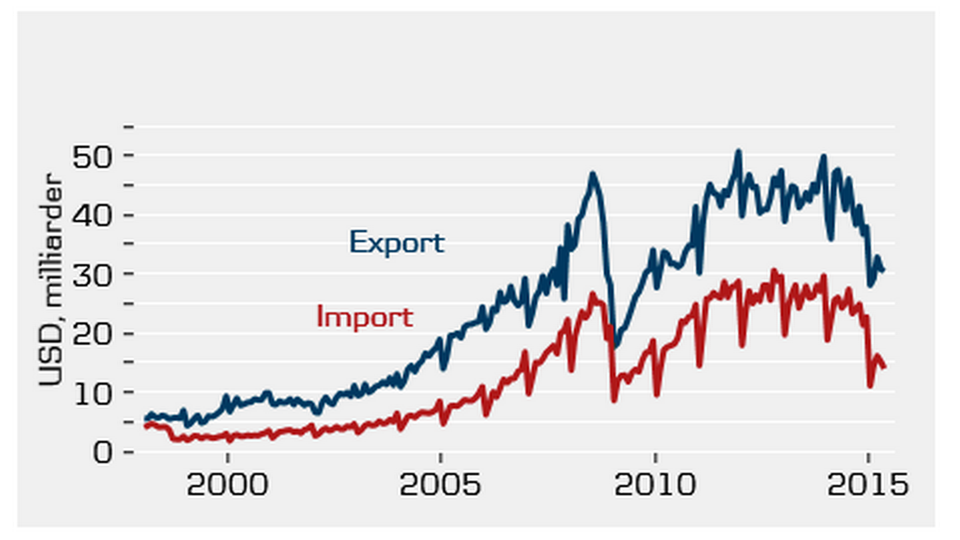 According to new figures from Danske Bank Markets, not corrected for seasonality, on Russian imports and exports, this development has only experienced moderate positive changes, a factor that exerts a negative impact on a long line of transport businesses, the transport sector, and not least the Russian eonomy.
Maersk: We are hit by the crisis in Russia
One year ago, in July 2014, Russia exported goods for a total USD 46 billion, while imports in the same month came to USD 27.5 billion.
In May this year, the Russian exports and imports came to USD 30.5 billion and USD 14 billion, respectively.
The declining freight volumes have hit shipping through, for instance, feeder traffic and activities in ports and terminals, including partially Maersk-owned (APM Terminals) Global Ports.
Try a free 40-day trial subscription to ShippingWatch
Figures from analyst agency SeaIntel in June showed that container transport to and from Russia has taken a big hit this year, and several major market players have told ShippingWatch similar stories in the past.
The sanctions against the country, and Russia's counter-sanctions against the EU and the US, are largely responsible the combined container trade with Russia plummeting no less than 23 percent from the first quarter 2014 to the first quarter 2015 - and this scenario seems unlikely to change anytime soon.
The largest Russian container ports are located in the Baltic Sea region and the Arctic, and the decline here clocked in at a whopping 30 percent.
Try a free 40-day trial subscription to ShippingWatch
The chairman of Port of Hamburg Marketing, which represents the more than 300 businesses operating in Europe's third-largest port, told ShippingWatch in an interview in April that the crisis would likely hit the Port of Hamburg in the coming year, as the port expects a slightly lower result following economic downturn of the Russian market, which represents the port's second-largest customer.
"We're facing a very difficult political situation with Russia and Ukraine, and Russia is the port's second-biggest partner after China. It affects the entire Baltic region when there's an economic crisis in Russia, too much transport goes through Finland and the Baltic states, and this will push our result down a bit in 2015," said Ingo Egloff.
Russian container industry in severe decline
Port of Hamburg: The entire Baltic Sea is hit by Russia's downturn
APM Terminals maintains its faith in Global Ports