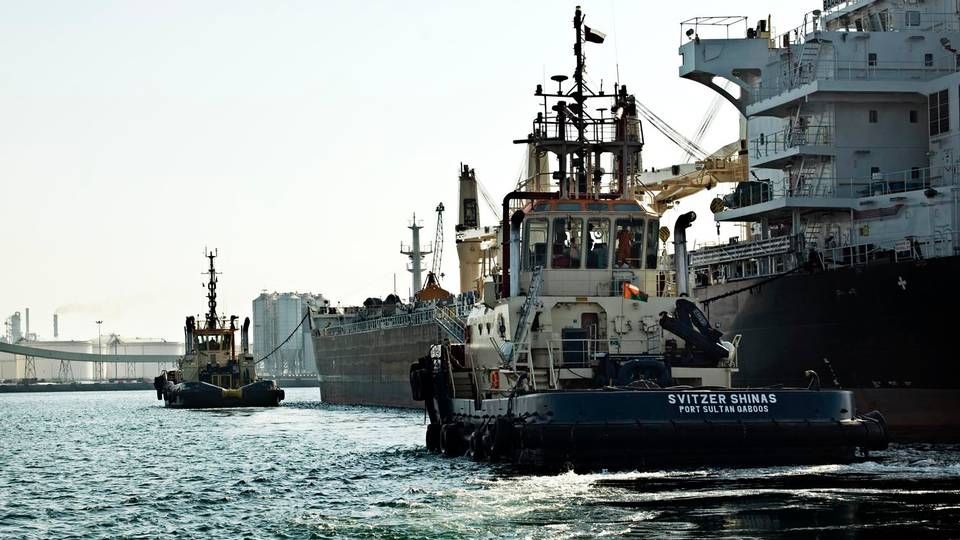 Maersk Group's towage carrier Svitzer will split up the company's business region that has so far covered Asia, the Middle East and Africa (AMEA), and with this move the carrier will put more focus on growth in the emerging markets.
The carrier, which already has a notable presence in Australia as well as Europe, wants to expand in emerging markets and is therefore now creating two business regions out of AMEA, namely one unit to cover Asia and one to cover the Middle East and Africa (MEA).
Going forward, MEA will cover the Middle East and Africa as well as the Indian subcontinent and Sri Lanka. The Asia region will stretch from Bangladesh in the west to Japan in the East, with Russia at the top and Indonesia in the south.
Each unit will have its own management and respective development budgets with the aim of creating further and quicker growth in both the MEA and the Asian business.
"Svitzer increases business development focus on the large and fast growing towage markets in Asia and Africa as well as the Middle East, where Svitzer is already strongly present. Our strategic objective is to accelerate growth outside Europe and Australia. The increased focus will bring us even closer to existing and new customers in Africa, Middle East and Asia and provide a platform for our safe, reliable and efficient towage solutions," says Kasper Friis Nilaus, Chief Commercial Officer at Svitzer.
The MEA region will be headed by Torsten Holst Pedersen, who for three years has led the Svitzer AMEA region from the carrier's regional headquarters in Dubai. In Asia, Alan Bradley will head the region from the headquarters in Singapore. He comes from the position of CCO for Svitzer in Australia where he has been responsible for towage contracts at terminals and ports among other things, including the major Wheatstone project.
Svitzer acquires Australian contracts from competitor
Svitzer enters Malaysia with new joint venture