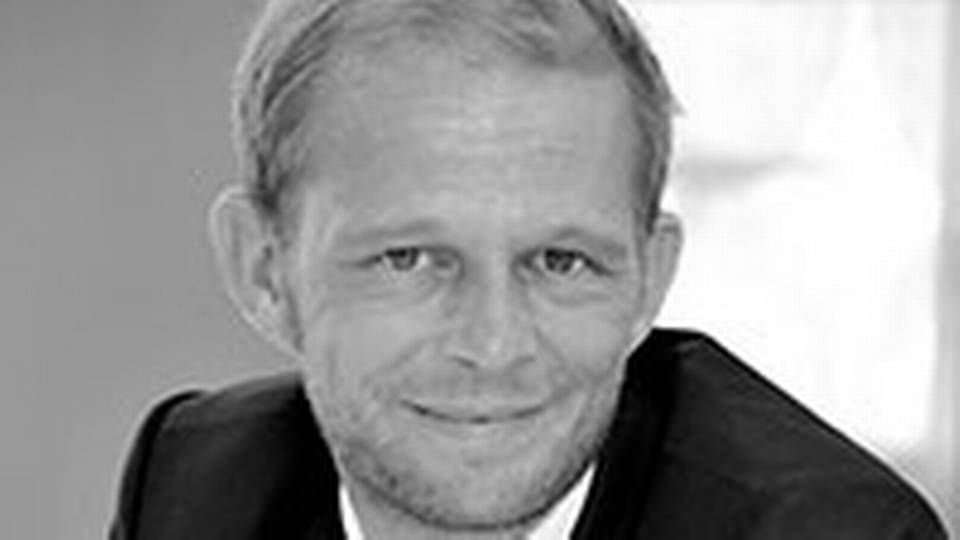 Despite extensive allegations of the worst kind of fraud and deception, the former CEO of OW Bunker subsidiary Dynamic Oil Trading, Lars Møller, has never been questioned or given the opportunity to present his side of the story in connection with OW Bunker's historic collapse on 7 November 2014, explains Lars Møller's lawyer Arvid Andersen, partner at firm SJ law.
Try a free 40-day trial subscription to ShippingWatch
"Neither myself nor Lars have been contacted since December 2014, when the trustees, the Danish Shareholder's Association and institutional investors announced that they would file for claims. It was stated that during the autumn 2015 claims would be issued against potential defendants. This has not happened yet, although I expect that the trustees will file a claim against Lars Møller."
Is it not paradoxical that nothing has happened in relation to Lars Møller close to a year after the bankruptcy? That he has never been questioned ...
"He has neither been questioned by the fraud department nor anyone else - at all," says Arvid Andersen. However he adds that it will require significant preparations before proceeding in the case.
"You need to have your evidence and arguments prepared for the claims you eventually plan to make. The legal process surrounding OW Bunkers' collapse is very complex and incredibly comprehensive. The case will probably surpass the post-financial crisis cases with respect to the size of the claims, the volume of information and the number of parties involved," says the lawyer.
If the fraud squad is, in fact, in the process of investigation, have they involved Lars Møller in this process?
"No, I also don't expect that Lars Møller willl be involved in any possible investigation undertaken by the fraud squad with respect to OW Bunker´s bankruptcy."
He believes that it is the estate alone who may end up going after Møller.
How does he approach this?
"He is pleased that, for the moment, nothing further has come out of the case," says Andersen of Møller, who is now trying to move on and find a new job.
Arvid Andersen estimates that specific individuals will not actually be pursued in the case. One of the things that should be considered by the estate and others who want to make a claim, is who these very substantial claims are to be directed against.
Try a free 40-day trial subscription to ShippingWatch
"In a series of trials following the financial crisis, a very wide circle of people were sued, even people with a peripheral role in the proceedings and exorbitant claims were made leaving the defendants with no possibility to pay. I don't think you'll see the same approach in this case. Mostly, plaintiffs will go after the parties who are covered by insurance, the IPO banks, the owners behind OW Bunker, for example Altor, auditors and others with an ability to pay hefty amounts," says Arvid Andersen.
"Preliminarily, the sum of the existing claims amounts to over USD 300, 000 million. If you launched that kind of claim against Møller, he wouldn't be able to pay. It's logical."
The basis for filling a claim fundamentally requires criticizable conduct, which they will likely try to demonstrate. But this is what needs to be done in order to get money out of this, he says.
"I don't think that all the claims which arise will end up being pursued. They need to finance these cases and need creditors to pay in the long-term, when they run out of money. Therefore they must go after the parties, where there is the strongest possibility of getting their money back."
Is Lars Møller insured?
"Basically, he is covered by the board and management liability insurance taken out by OW Bunker."
Would the ones doing these cases want to pursue this direction as well?
"It depends on who is filing the claim and the nature of the claim. Investors will go after those who can be blamed for missing or incomplete information about OW Bunker in the prospectus. It isn't natural to go after Møller in connection with this. Conversely, it is far more obvious that the estate will file claims against the employees who are believed by their action or inaction to have caused the company losses. There will likely not be a full-scale legal action against Lars Møller, but a case against him will in all probability arise."
How far are the various parties in the case?
"The only new development, all things considered, is the fact that Dynamic Oil's trading partner, Tankoil, has just filed for bankruptcy in Singapore. It's hoped that this will contribute relevant information to the claims which will be filed. However, I can say that no new information has been presented to us. We haven't heard a anything."
OW Bunker estate files numerous lawsuits
Media: Tankoil bankruptcy can help solve OW issues
Former OW subsidiary acquired by investor group