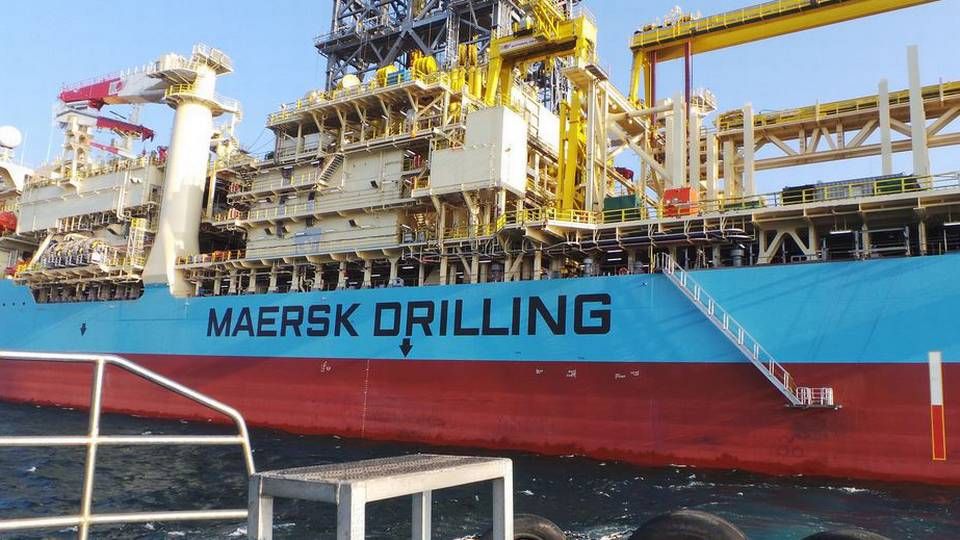 A long line of gaps in the orderbook this year means that Maersk Drilling has its hands full. But customers are no longer lining up as they used to, and the Maersk subsidiary now has fewer options to choose from, Head of Strategy Michael Harboe-Jørgensen tells Ritzau Finans.
A look at the orderbook for 2015 reveals that a total nine of Maersk Drilling's 23 drilling rigs and vessels are currently short of work for parts of the year or the full year.
According to Ritzau Finans' calculations, around 20 percent of the rigs' free working days in 2015 are available at this time, so the clock is ticking if the company wants to avoid major losses on being idle.
Open rigs
For some of these rigs, this is a matter of a few available months at the end of the year, while others - such as African-based jack-up rig Endurer and brand-new drilling vessel Voyager - are currently without work for more or less the full year.
"There are of course rigs that will remain open, that's the reality every year, so we have to go out into the market and find contracts for them. These kinds of traditional activities will continue," Michael Harboe-Jørgensen tells Ritzau Finans.
This would not have been a significant concern two years ago when the oil companies were still investing heavily in the search for new oil, and only a few rigs were available to handle the jobs. But the oil industry has slowed down its activities since then, a development that has become even more uncertain with the diving oil price in the last six months.
No more picking and choosing
As a result, Maersk Drilling and industry colleagues can no longer pick and choose among offers. The Maersk subsidiary has for many years enjoyed long-term, safe contracts, opting for these instead of shorter contracts, even though the latter contracts have potentially offered higher daily rates. But these days this choice is no longer in Maersk Drilling's hands to the same extent.
Hemmingsen: Drilling's billion-dollar goal could be dropped
"The freedom to pick and choose, it's just not the reality anymore. There aren't that many investment programs coming out (from the oil companies), so it's a matter of targeting the possibilities that reach the market. That's the reality today," says Michael Harboe-Jørgensen.
Maersk Drilling was almost sold out in 2014, where only a few rigs were without work in brief periods. On the other hand, the year was characterized by considerable costs related to yard stays for seven of the 16 rigs that featured in the company's fleet from the beginning of the year, as well as launch expenses for a handful of new rigs that were delivered throughout the year.
In 2015 Maersk Drilling will take delivery of drilling vessel Voyager, mentioned above, in the first quarter, along with a new jack-up rig during the summer. This leaves just one rig in the company's orderbook, set for delivery in 2016.
Read more about Maersk Drilling
Maersk's market value down USD 13 billion
Maersk Drilling to hire 550 people in Norway
Maersk Drilling hit by the oil industry downturn
Maersk Drilling extends multi-million dollar contract