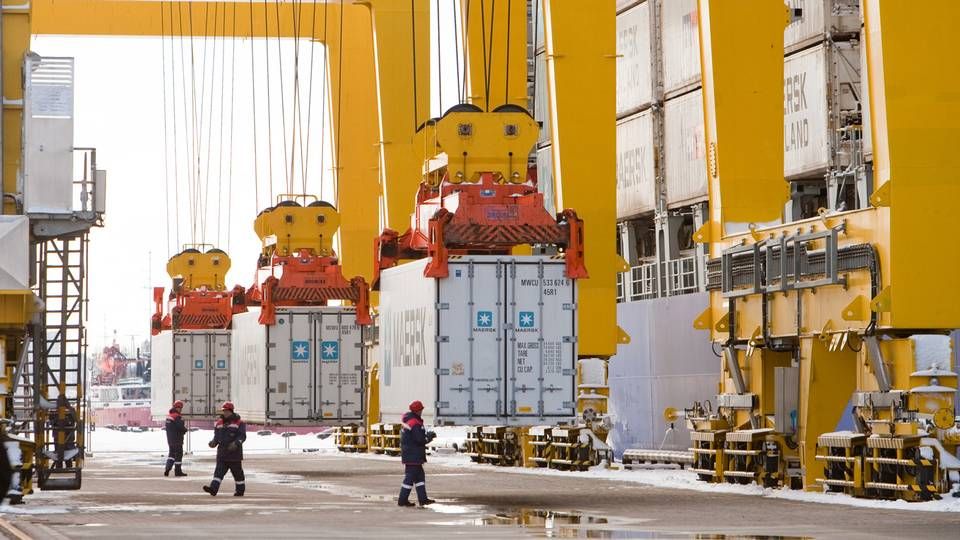 Russian port company Global Ports, which is partly owned by the Maersk Group, has a new co-owner.
In a press release, Global Ports announced that its shareholder Transportation Investments Holding Limited has sold a 30.75 percent stake in the company to the Russian transport and logistics group Delo Group.
Going forward the company's major shareholders will be Delo Group and Maersk's terminal operator APM Terminals, which also owns 30.75 pct.
Global Ports is the operator of five container terminals in Russia and two terminals in Finland. The company also covers an oil terminal.
The sale of the shareholding to Delo Group must first be approved by the relevant authorities. This is expected to take place in April 2018, reveals Global Ports in a press release.
In the first half of 2017, EBITDA in Global Ports Investments declined by 12.8 percent to USD 97.3 million, which according to management is due to the fact that the Russian currency is stronger.
English Edit: Lena Rutkowski
New container alliances trigger job boom in Wilhelmshaven
Singapore injects millions of dollars in LNG bunkering
PSA sees significant container industry challenges in the years ahead