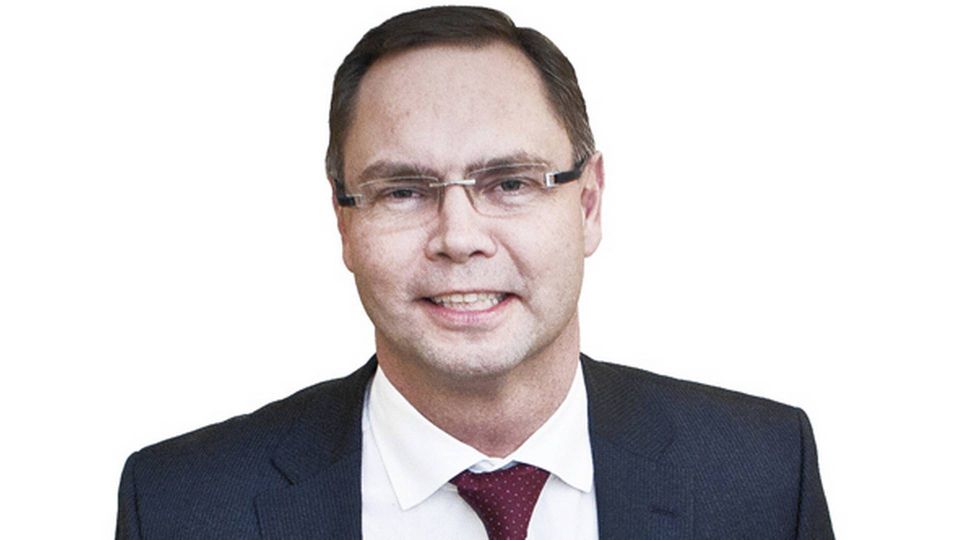 The Maersk Group's port and terminal unit APM Terminals now finds itself forced to scrutinize Spanish port company TCB just months after the billion dollar acquisition was made public.
Corruption charges against one of the TCB group's terminals, namely Terminal de Contenedores Quetzal (TCQ) in Guatemala, have forced the Danish company to review other parts of the transaction in an effort to ensure that there are no more skeletons in the closet. A few weeks after APM Terminals in March announced the deal with major Spanish businessman Ángel Perez Maura to take over TCB, Guatemala's state prosecutor filed charges for matters including corruption against, among other individuals, Maura and the then-CEO of TCQ.
APM Terminals Vice President Susanne Marston told ShippingWatch last week that the corruption charges, which are aimed at 17 individuals in total, including the former president of Guatemala, came as a complete surprise to the company. She added that APM Terminals has found it somewhat unpleasant to be linked to a case dating back to 2012, years before Maersk entered TCB.
Further due diligence
But if bribes were involved when TCQ was sold to Spain's TCB four years ago, USD 24 million, according to the prosecutor, there could perhaps also be nasty surprises hiding elsewhere among the 11 terminals which were included in the transaction. APM Terminals will therefore now conduct a new due diligence, as is done in relation to all acquisitions and which APM Terminals also did ahead of the deal with Ángel Perez Maura. This second due diligence may perhaps be even more thorough.
"In light of the recent allegations, we are performing additional due diligence on other terminals that were part of the TCB acquisition," says APM Terminals in a comment to ShippingWatch.
APM Terminals paid around USD one billion for Grup Maritim TCB, and on March 9th this year the parties presented the deal, even though they were still awaiting final approval for three of the 11 terminals. But as these three terminals accounted for less than five percent of the value of the combined deal, APM Terminals felt it was okay to announce the acquisition, which came a time when the Maersk shareholders were starving for investments.
Seven percent growth
The takeover of Grup Maritim TCB added no less than seven percent in volumes to APM Terminals' portfolio in several key ports such as Barcelona, Valencia and Castellon, as well as beyond Spain in Mexico, Guatemala, Colombia and Brazil, where APM Terminals plans to invest around USD 400 million over the next five years in upgrades and expansions.
The corruption case in the Guatemala port has already cost APM Terminals a lot of money, as the Danish port and terminal unit has had to offer an additional payment of USD 43 million to the Guatemalan state in order to prevent the entire deal from having to start over, as the deal from 2012 is now deemed to have been made on the basis of bribes paid between buyers and sellers. "Basically, we have two options: To walk away, or, to act in securing an operational port," as Susanne Marston told ShippingWatch last week.
Furthermore, the port has been idle since May 18th, when it was originally scheduled to open.
APM Terminals completes Spanish billion dollar acquisition
When the deal was finalized, the Guatemala port in particular was highlighted by APM Terminals CEO Kim Fejfer as bringing significant potential.
"The acquisition expands our position in Spain and accelerates our growth in Latin America. While growth in Latin America has slowed overall, Colombia, Mexico and Guatemala are outperforming the rest of the continent," said the CEO at the time.
Another corruption case
This marks the second time in two years in which APM Terminals find itself embroiled in a corruption case, a fact that, according to people familiar with the Danish conglomerate, hits the company hard in terms of view of itself as a company that thoroughly scrutinizes all aspects of its business and stays clear of trouble. Back in March 2015, almost exactly one year before the acquisition of TCB was made public, APM Terminals dismissed the three senior executives CFO Christian Møller Laursen, CCO and head of business Martin Gaard Christiansen and the head of global project implementation, Michael Lund Hansen. ShippingWatch is alone in being able to report that the dramatic dismissals related to so-called facilitation payments in the Indian port Pipavav, of which APM Terminals owns 43 percent. APM Terminals has since then adamantly declined to comment on the reasons behind the dismissals now a year and a half ago.
APM Terminals is already in the midst of an internal investigation of the acquisition of the Guatemala port, and thousands of documents are being examined in an effort to find out exactly what happened when TCB acquired the rights to build and operate the key Pacific terminal.
This has made Ángel Perez Maura take APM Terminals to court in Madrid, as he claims that the Danish company, as part of its collaboration with authorities in Guatemala, has handed over his personal correspondence and emails.
Spanish business icon takes APM Terminals to court
APM Terminals must pay again for Guatemalan port
Maersk could lose port after bribery scandal