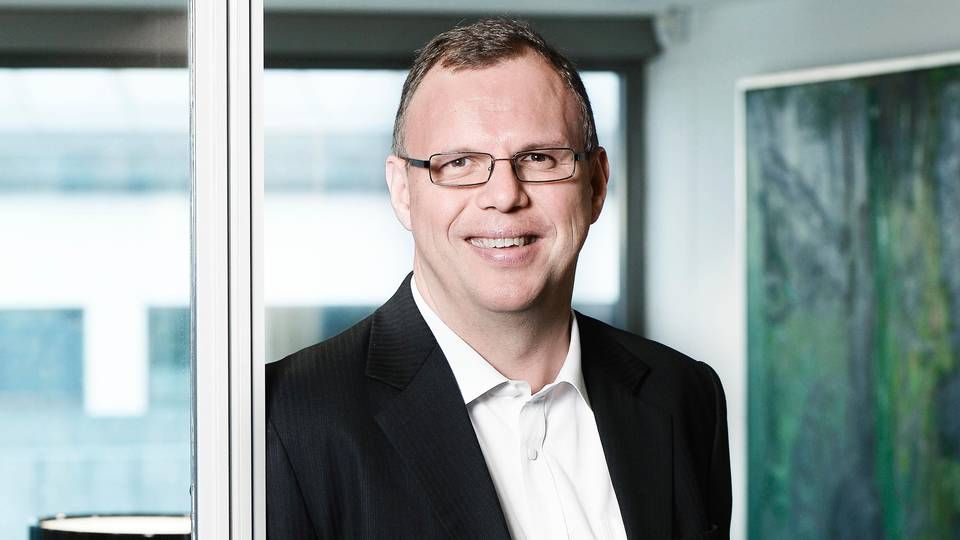 The core business at Clipper Group, dry cargo and bulk, looks to be less severely affected by the massive downturn in the market that has put numerous dry bulk carriers on the verge of collapsing.
"We are of course also hit by a poor dry bulk market, but we've trimmed and optimized our business in the years since the protracted crisis following the Lehman-collapse in 2008. We've chosen not to take major risks, which means we're not holding a significant newbuilding program," says Frank G. Jensen, partner and chairman of Clipper Group, in an interview with ShippingWatch, adding:
Do you want to stay up to date on the latest developments in International shipping? Subscribe to our newsletter – the first 40 days are free
"We also have a lot of ships on long-term charter, whether with purchasing options or contracts set to expire fairly soon. So we're somewhat consolidated in dry bulk."
Clipper Bulk currently operates a fleet of around 100 Handysize and Supramax vessels in a combination of chartered and own ships that are either under management or in various commercial pool collaborations.
Opportunities in weak market
"At this point we're actually considering whether we should do something more and develop our activities. There are opportunities because of the fact that so many players, due to the situation in the dry bulk market, are virtually paralyzed right now. Which we're not at Clipper," says Frank G. Jensen.
Do you want to stay up to date on the latest developments in International shipping? Subscribe to our newsletter – the first 40 days are free
Clipper insists on purchasing options, like many other carriers, when the company charters ships on long-term contracts. Typically 3-5 years after the contracts are signed, where Clipper can draw on a purchasing option in Japanese Yen.
"With our profits in dollars, which are now stronger compared to the Yen, we hold numerous opportunities, and we could for instance become a fairly big owner, should we want to. It would generally take an improved freight market for us to consider this, but we do have some opportunities in the current market," says Frank G. Jensen, who points to a positive interim report from Clipper A/s in the near future.
Several years of consolidation
Clipper Group announced on Monday that Kristian Mørch will leave the company.
Kristian Mørch has since 2013 served as co-CEO in charge of Clipper Projects - and not least the merger with Thorco Shipping that same year - and the RoRo activities in Seatruck Ferries and ferry operator Danske Færger. While the latter two independent business are, in Frank G. Jensen's own words, doing very well, Clipper Projects will not be part of the future business on the long term.
Clipper leaves Thorco board after dispute
According to Frank G. Jensen, Kristian Mørch's exit should not be viewed as a sign that Clipper Group plans to further adjust the combined business:
"We are where we need to be. We've spent what amounts to many years now on consolidating the company to what we're good at - that is, finding some areas that we can be in, and which are less volatile than dry bulk, for instance Danske Færger and the RoRo business, which are independently run and very stable."
Kristian Mørch: Odfjell must strengthen its position
Clipper Group CEO appointed new head of Odfjell
Clipper converts ships for sulfur requirements