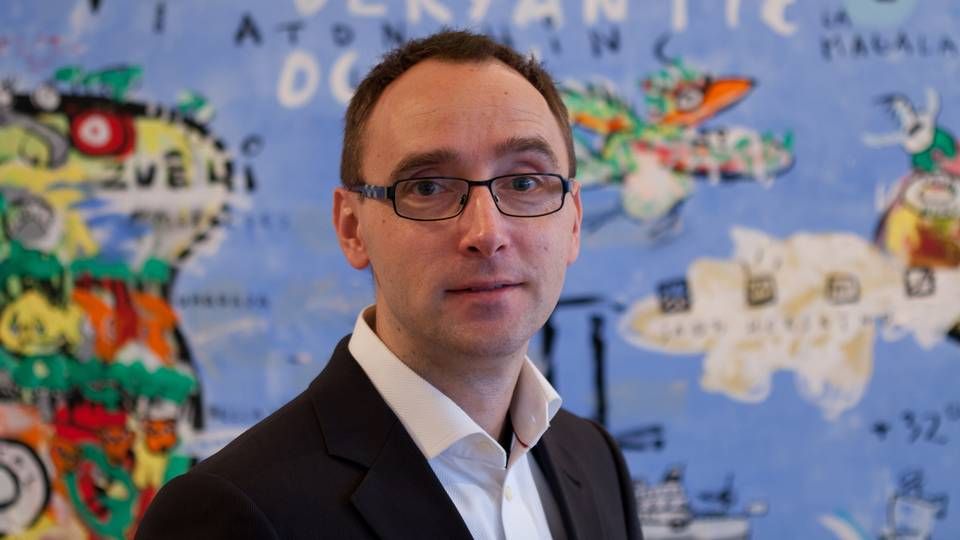 Intermarine, the US-owned multi-purpose specialist (MPP), which back in 2012 merged Danish Scan-Trans, has been forced to change its business model and has launched an extensive 4-year newbuilding program for 23 newbuildings plus an option on a series of heavy lift vessels. This constitutes the largest order book in the sector.
The reasoning behind the big newbuilding activity, according to Ask Michael Munck, Managing Director Worldwide Chartering Services, Intermarine, is that there is far too much poorly maintained tonnage on the market, which has been extremely weak in the past five years, with a significant decline in newbuildings since 2008.
And 2016 does not look like a year, which is expected to change the dark market forecasts in the specialized MPP sector, which is home to companies such as BBC Chartering and Thorco Shipping. An expectation that Ask Michael Munck completely agrees with:
"Combined, the MPP segment is under very depressing conditions, where cargo and liquidity are the most important things. 2016 will be a year where only the strongest survive."
Intermarine, which continuously controls a fleet of around 50 vessels, will begin to take delivery of the first newbuildings in March this year.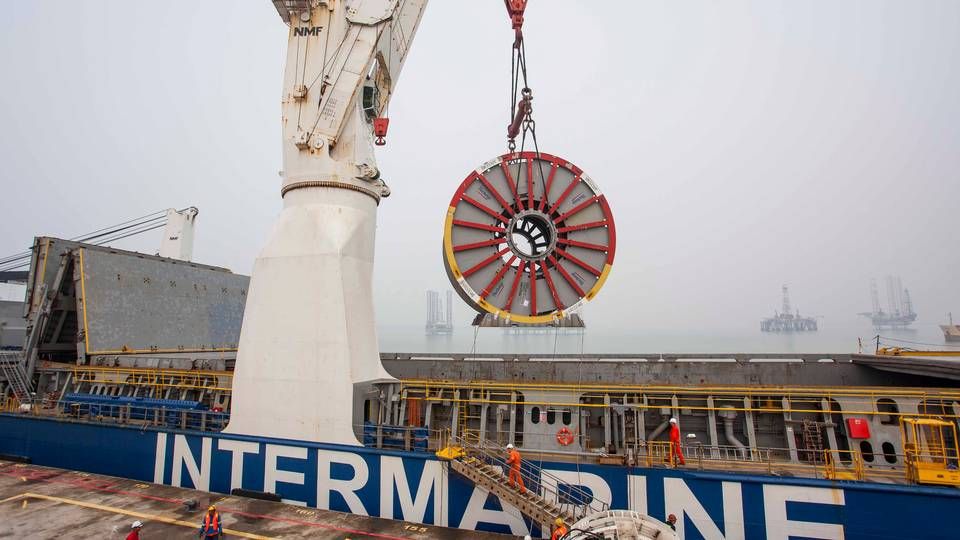 Photo: Intermarine
Ask Michael Munck explains in an interview with ShippingWatch that Intermarine, which is partially controlled by US equity fund New Mountain Capital, will continue to be an asset light company. The 23 newbuildings are not owned by Intermarine, but will be on long-term charter for at least five years with options for extension.
New business model
"We have analyzed the future needs and requirements for cargo going forward, and we have concluded that there was a limitation in the available tonnage as a result of a lack of newbuildings in our segment after 2008, as well as poorly maintained vessels with reduced reliability. Thinking of the potential competitive problems, there was an additional growing concern regarding whether we would have access to a significant portion of the available tonnage," Ask Michael Munck says:
"That is why we have been forced to change our business model in order to secure ourselves and our customers a future supply of new and market current vessels. We are experiencing many examples in the market of ships in poor condition with reduced reliability, which again affects the operators' potential to be a safe cooperation partner."
"We experienced some of these challenges with vessels that we had on short-term trip charter in 2015. If we want to continue to be able to service our customers with first-class vessels - and with the lack of other players ordering vessels to replace old ones, instead of just to grow - then we must order the vessels ourselves. So we are in a process of replacing and returning older and smaller vessels, at the same time as we take delivery of the newbuildings."
Five years of weak earnings
According to Ask Michael Munck, the MPP and heavy lift shipowners have not been capable in the past five years of covering their operational costs and interest expenses.
"This has resulted in many vessels growing older faster, and being less reliable, because the shipowners have less possibilities to really maintain their ships. Going forward, we expect to see more shipowners which are unable to invest in dry dock and pay the maintenance expenses, which are required for the fleet to live up to the minimum standards. "
The economic foundation for the comprehensive fleet renewal is a close cooperation between Intermarine and four financially strong carriers and banks.
"In addition, our strategy is also focused on increasing the lifting capacity now up to 1,400 metric tons through our two, new so-called P2 types (19,450 dwt), which was an opportunity that arose, and where we had the financial strength to go for it, and which also matches our specialized departments such as wind, project cargo and offshore."
The low oil price and the decline in the global oil and gas industry has had a visible effect on the entire MPP sector, and the same slowdown is seen among mining companies.
Weak consolidation and scrapping
Ask Michael Munck does not see any sign of improvement in the MPP market on the short term, unless the capacity is reduced through scrapping and consolidation in the market. However, none of these circumstances seem to be within reach in a foreseeable future, he projects.
Concerning consolidation, except for Intermarine's merger with Scan-Trans in 2012 and the Thorco and Clipper merger in 2013, there has not been a lot of activity compared to other segments such as bulk and container.
"In other industries, a similar market situation would normally result in consolidation and even liquidation. But we must not forget that consolidation or even bankruptcy does not improve the situation in terms of supply and demand of vessels. We are seeing an overcapacity of ships in our segment. In the case of our industry, a liquidation of an operator would typically just result in the control of the ships changing hands, which would not mean fewer ships."
"Scrapping would help, but in the MPP sector, the vessels can typically find a home right above scrap value. So we do not expect an aggressive amount of scrapping, even though the fleet is aging with increased speed, due to the lack of financial resources in the market. Hopefully, an increased scrapping activity will soon arrive to our market."
The big question, according to Ask Michael Munck, is whether banks backing the vessels, which are not on the books at market value, will take collective action against the shipowners.
BBC Chartering: The project cargo market collapsed
Thorco owners: Still complete confidence in the carrier
Thorco Shipping gets new equity injection from owners
Hansa Heavy Lift to open Monaco office