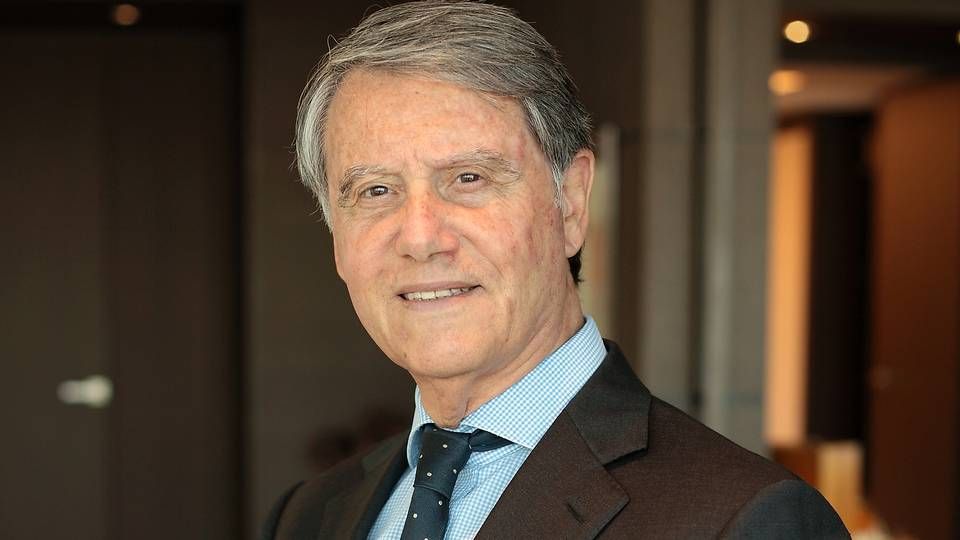 Let it be said right away, 74-year-old Neapolitan Gianluigi Aponte does not throw about financial details concerning his family-controlled business empire, Mediterranean Shipping Company (MSC), and from its headquarters in Geneva, Switzerland, he can operate and develop its global container carrier and additional businesses without being closely monitored by shipping analysts and the public eye.
Even the most knowledgeable and experienced international analysts find themselves unable to learn how Gianluigi Aponte has actually financed and structured the company, which has in record-time grown to become the world's second largest container carrier, and which is currently not that many ships away from challenging Maersk Line for the top spot.
Drewry: 2M not a disaster for competitors
Gianluigi Aponte's MSC does not - as the only carrier among the biggest companies - publish its results and other financial information about the company, which Aponte still heads along with his son and vice president, Diego Aponte, who works out of Antwerp.
However, MSC Scandinavia and MSC Scandinavia Holding, headquartered in Copenhagen, do publish numbers for the activities from Northern Europe down to the Black Sea.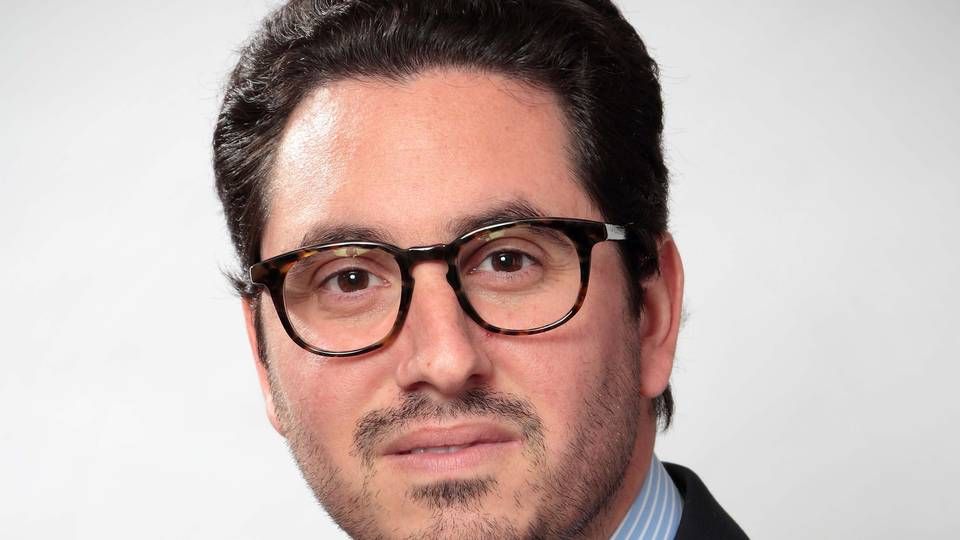 If everything goes according to plan, these two - but very different - giants of international container shipping, each of them with a global market share of around 15 percent, will launch a collaboration in early 2015 on the major routes between Europe and the Far East. The two carriers have named the collaboration 2M, and the venture is expected to have a combined market share of 35 percent on container shipping between the two continents.
The 2M alliance is Maersk Line and Gianluigi Aponte's response to the Chinese authorities' decision earlier this year to reject the long-planned collaboration, the so-called P3 alliance, which included French CMA CGM as its third participant.
Do you want to stay up to date on the latest developments in International shipping? Subscribe to our newsletter – the first 40 days are free
Ship master-trained Gianluigi Aponte and his wife Rafaela borrowed around USD 5,000 back in 1970, and Aponte bought his first and 15-year-old freight ship, at 1,750 gross tons, from a German seller. The following year he acquired a slightly older, slightly bigger ship. Both of these conventional ships were registered with Mediterranean Shipping Company as their owner and deployed in regular service between the Mediterranean and Somalia.
Though 44 years have gone by since then, the Italian shipowner - now a Swiss citizen - seems to have maintained his philosophy of buying second-hand vessels. MSC's fleet consists mainly of second-hand ships at moderate prices, with the basic aim of providing lower rates than the competition. 24 years went by before MSC in 1994 acquired its first newbuilding.
Low-cost carrier
This philosophy has made analyst circles nickname MSC "the low-cost carrier," where concepts such as service and other matters, including on-time arrivals and departures, have been considered secondary competition parameters in Gianluigi Aponte's business philosophy, which states that container transport is actually a fairly basic mass product that just needs to be sold at a decent price.
MSC has historically occupied the bottom ranks on the international analyses that are continuously performed on carriers' schedule reliability, and where the company's new partner, Maersk Line, has for years been ranked as the most reliable of all carriers.
The latest survey from analyst agency SeaIntel , which continuously tracks the carriers' schedule reliability, places Maersk Line and MSC at opposite ends on the scale, at the top and bottom, respectively. And according to observers, the two carriers' historically and widely different business philosophies could become a challenge for their newly planned collaboration.
Do you want to stay up to date on the latest developments in International shipping? Subscribe to our newsletter – the first 40 days are free
In June 2014 MSC's average schedule reliability was down to 71.5 percent, only marginally better than last-place finisher NYK. At the other end of the scale, Maersk Line continued its tradition of landing first on the Top 20 with a schedule reliability of 87.2 percent, though the carrier still has some way to go to reach its former reliability levels.
"While Maersk Line has always put an honor in delivering a product on time, MSC has been known far and wide for doing the exact opposite, and the carrier has pretty much always placed last in terms of on-time arrivals. And I'm even being very diplomatic here," says Lars Jensen, CEO and partner, Seaintel:
"Arriving and sailing on time has never been a high priority for MSC. On the other hand, it's fair to say that a very big percentage of customers in the market do not place a high price on this and are unwilling to pay for it. For MSC it has for decades been a matter of fundamentally offering a very basic product at a fair price. Then the product will sell itself. "
MSC's growth
But the rapid growth of Gianluigi Aponte's container carrier, and especially the way it has happened, has engendered respect.
"MSC has grown organically and never through acquisitions, unlike the other big carriers. At the same time - at least in the early stages, before it went global - the carrier was famous or infamous, depending on who you ask, for the way it would enter a market. Once MSC had decided to enter a new market, the carrier would deploy the necessary number of ships and set the rates until the ships were full and the carrier had secured the desired market share."
"Most other carriers quickly learned that if you wanted to do battle with MSC, the carrier would just reduce the rates even further, so one might as well let them enter the market. Once this had been done, MSC would once again increase the rates to a level more suited for the market, and everyone would be pleased," says Lars Jensen, who describes it as "still an interesting question where the financing for this strategy comes from." Not least in light of the fact that money has been gushing out of the container carriers in recent years and will likely continue to do so for some time.
MSC behind biggest fleet expansion in 2013
Whether it was the result of several years of crisis in the container industry remains unknown, but in 2013 Aponte decided to realize some of the assets in his container terminals, as he sold a 35 percent stake in Terminal Investment Limited to investment company Global Infrastructure Partners (GIP) along with a group of investors.
The two companies described the new partnership as a strategic business, but Aponte and MSC were also able to realize a significant billion-dollar figure, which analysts deemed an important cash reserve for MSC under the extremely difficult conditions for the major container carriers on Asia-Europe. The sale allegedly raised around USD 1.9 billion for MSC.
Top-down management
MSC's management is said by observers to be extremely aristocratically governed, with all significant decisions being made by Gianluigi Aponte himself, for instance at Saturday meetings with his closest employees at the company's Geneva headquarters.
"As far as I know, no decision-making powers have been delegated to the individual countries," says Lars Jensen.
Do you want to stay up to date on the latest developments in International shipping? Subscribe to our newsletter – the first 40 days are free
The other part of Gianluigi Aponte's business empire, for which he has since 1970 received several awards, is cruise carrier MSC Cruises, established in 1989 and currently considered one of the largest cruise companies in the world.
American business magazine Forbes, especially renowned for its annual ranking of the richest people in the world - Forbes 500 - has estimated Gianluigi Aponte's net fortune to be around USD 6.3 billion. He has received several premier accolades and awards in his native Italy.
Last year he received the Al Merito del Lavoro or Order of Merit for Labour at the Italian presidential palace. And back in 2009, then-prime minister Silvio Berlusconi honored him with the Neapolitan Excellence in the World award.
The Aponte and Maersk families - along with the French Saade family, which controls the world's 3rd largest container carrier, CMA CGM - represent the three European shipowning dynasties.
2M partners represent top and bottom on reliability
Electrolux: 2M is also good for us
Platou: Maersk and MSC could save 4 percent on 2M