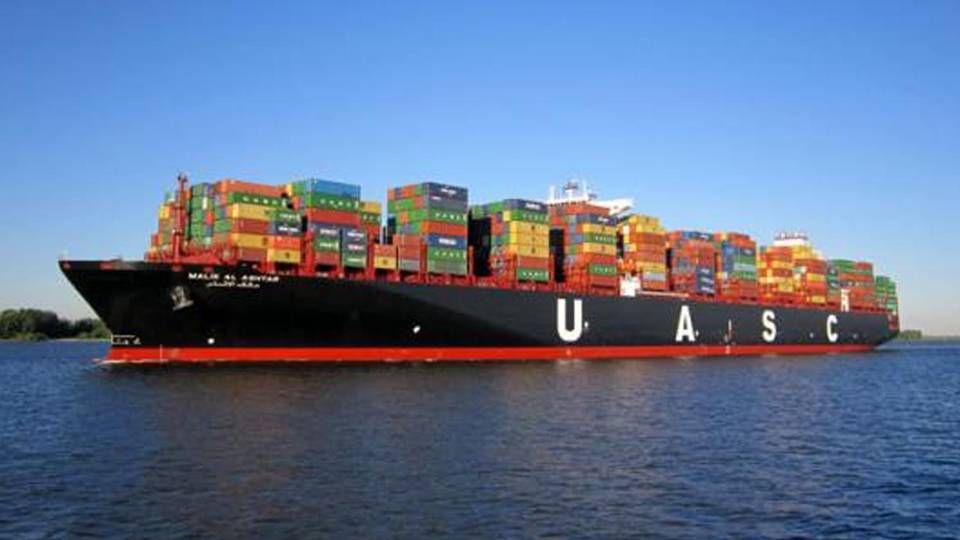 Two of the largest container carriers in the world, Hamburg Süd and UASC - United Arab Shipping Company - announced a major cooperation agreement yesterday. The collaboration will make it easier for the two carriers to find a balance in a difficult market for container carriers, the companies explained.
But reaching agreement on the collaboration - which in the case of UASC serves as a supplement to the carrier's membership of the new Ocean Three alliance with CMA CGM and CSCL (China Shipping Container Lines) - has been a long process. Also in terms of deciding when to announce the agreement. The two parties, with widely different roots in a fairly old German shipping tradition and a new Arabian tradition, respectively, have been negotiating since early this year.
Do you want to stay up to date on the latest developments in International shipping? Subscribe to our newsletter – the first 40 days are free
The two negotiating parties involved in the process were Jørn Hinge, as CEO of UASC, and Dr. Ottmar Gast, Chairman of Hamburg Süd's Board of Directors.
"The agreement has in principle been ready for some time, but it's not until now that we've been able to complete it," Jørn Hinge tells ShippingWatch.
South American offensive
The new cooperation agreement will, in particular, strengthen UASC on the South American routes, where Hamburg Süd holds a strong position. This South American offensive from UASC comes just a short time after Hamburg Süd's competitor Hapag-Lloyd's move to acquire Chilean CSAV. This collaboration could thus look like an offense aimed at Hapag-Lloyd's new Chilean acquisition, but Jørn Hinge rejects this notion.
"There's competition on all trade routes, so the South America route is nothing special. The collaboration is not set to begin until next year, and we won't be dominant on South America," says Jørn Hinge, adding:
"This is a good agreement for both parties, as it gives us both access to new trade routes without having to invest in new tonnage, because both carriers benefit from having new and efficient tonnage. Hamburg Süd operates the biggest and newest ships on the South American trade, and this will be a major bonus for us."
Do you want to stay up to date on the latest developments in International shipping? Subscribe to our newsletter – the first 40 days are free
Collaboration with Ocean Three
In spite of the growing focus on South America, Jørn Hinge does not expect UASC to become a major player right away. He describes the agreement as a supplement to UASC's current operations on the East-West trades.
"And vice versa, Hamburg Süd will be collaborating not just with us but with Ocean Three as a whole. You'll soon be able to see their container colors on the alliance's ships," says Jørn Hinge.
Specifically, the cooperation agreement means that Hamburg Süd will participate in UASC's routes from Asia to Northern Europe and from Asia to the US, starting December 2014 and January 2015. UASC will gain access to Hamburg Süd's services to South America from Europe and Asia, starting mid-2015.
That the announcement from UASC and Hamburg Süd was not announced until now could be due to the fact that the Ocean Three agreement needed to be settled completely first. Ocean Three served as a response from CMA CGM after the carrier was left out following the collapse of the P3 alliance . Instead, the other two members, Maersk Line and MSC, formed the VSA agreement 2M. CMA CGM subsequently joined forces with UASC and CSCL.
Hamburg Süd and UASC form global collaboration
CMA CGM: Quick P3 alternative was necessary
Alphaliner: The first battleground for the major alliances