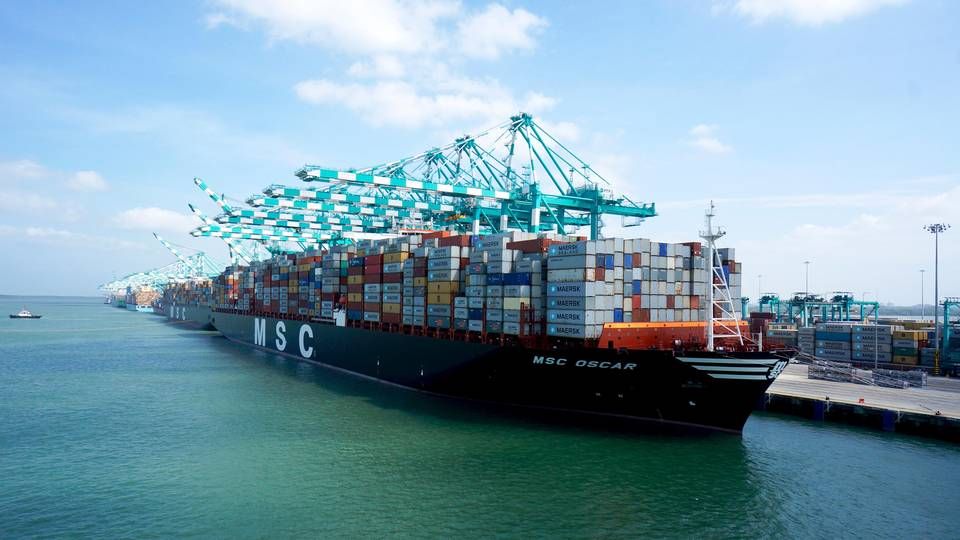 In spite of the fact that rates are historically low and loss-inducing on various container services departing from China, there is apparently still room for further decline.
Spot rates on the main service from the Far East to North Europe took a dive last week to USD 466 per teu, but rates all the way down to USD 350 are currently being reported in the market, which corresponds to the record-low level seen back in the beginning of 2009, according to analyst agency Alphaliner.
Do you want to stay up to date on the latest developments in International shipping? Subscribe to our newsletter – the first 40 days are free
According to the latest numbers from the trend-setting SCFI index on April 10th, spot rates from Shanghai to Europe, South America, West Africa and Japan fell to the lowest level since October 2009, while rates to other destinations have also become subject to renewed pressure.
The same goes for North America, although the rates on the Pacific last week experienced a temporary boost when the shipowners in the Transpacific Stabilization Agreements (TSA) carried out a general rate increase of USD 600 for a 40 foot container, notes Alphaliner.
Alphaliner: Difficult to justify extreme rate jumps
Weak freight volumes and poor exploitation of the vessels have caused several shipowners to blank sailings on the Asia-North Europe service in April in an attempt to contain and stop the extreme rate decline. Among others, this has impacted Maersk's partner MSC's new mega-vessel MSC Oliver of 19,224 teu, which has had its maiden voyage postponed three weeks. These measures seem to have a very limited effect on rates, however, because the shipowners continue to hesitate with permanent reductions in capacity.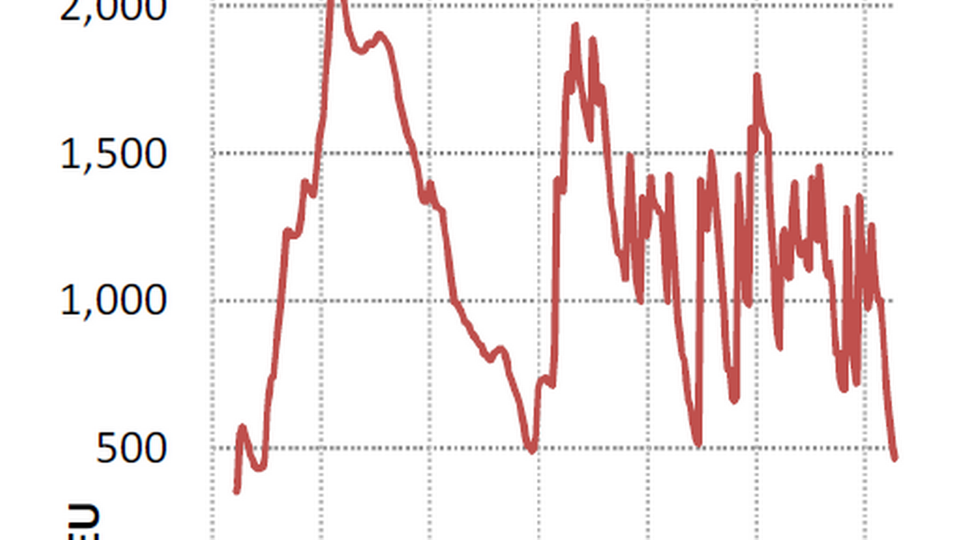 Source: Alphaliner
The drop in fuel prices has provided some breathing room for shipowners, but the vast majority of the savings is passed on to the customers. Alphaliner has estimated that the container shipowners' bunker savings, based on the total fuel consumption among the major players, will constitute about USD 14 billion in 2015. This includes an estimated USD 383 million for a carrier such as OOCL as well as a savings at Maersk Line of about USD 1.8 billion.
Difficult 2015
Container shipowners on the services between the Far East and North Europe have prospects for all of 2015 of further pressure on the already low spot rates, with the risk that the addition of larger vessels on the services will increase the total weekly capacity by nine percent or significantly above the expected demand.
Do you want to stay up to date on the latest developments in International shipping? Subscribe to our newsletter – the first 40 days are free
SeaIntel: Container rates plunge to all-time low
Container shipowners in new rate-turmoil in 2015