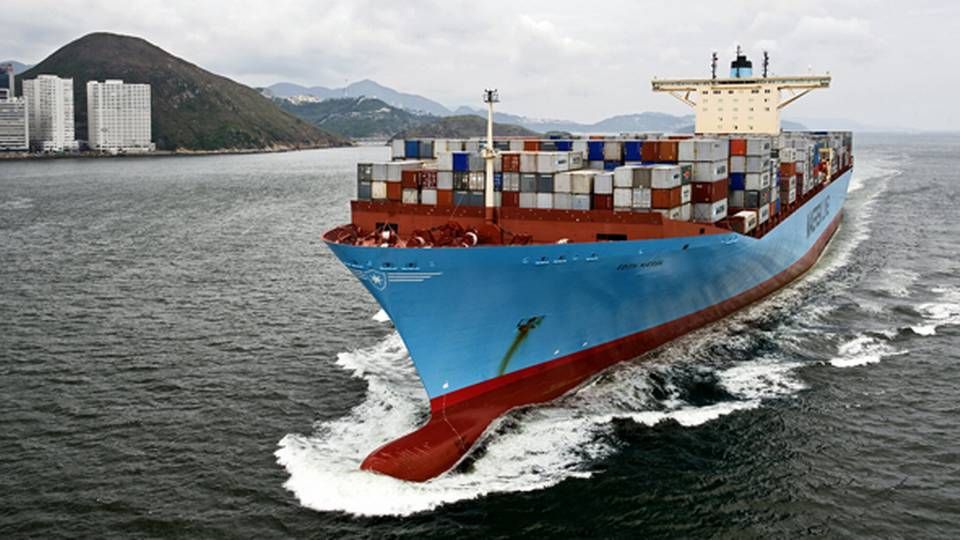 Maersk Line finished the first quarter 2015 with a profit of USD 714 million, according to the Maersk Group's interim report, just published.
This represents a significant improvement from the same period last year, where the container carrier delivered a profit of USD 455 million.
The result for the first three months of the year for the liner carrier means that the key target for the Maersk Group's companies, the return on invested capital (ROIC), has increased to 14.3 percent from previously 9.0 percent.
Revenue, however, went the opposite direction, due to reduced activity in countries such as China and following the significant slides in freight rates - a challenge the container carriers have been struggling with for months.
Maersk Line's revenue came to USD 6.3 billion in the first quarter this year, down from USD 6.5 billion in the same period 2014.
Significant bunker savings
However, the carrier is not satisfied with its performance in terms of fleet utilization, according to the interim report:
"Global container demand is expected to have grown around one percent in Q1 2015 compared to Q1 2014. Maersk Line volumes decreased by 1.6 percent in Q1 2015 underlining challenging market conditions and a less than satisfactory development in volumes and vessel utilization. Maersk Line's strategy remains to grow with the market and also to ensure satisfactory vessel utilization."
The carrier also points out that overcapacity in the industry represents a growing challenge, though stressing that Maersk Line is still able to deliver solid operating results unlike numerous competitors. Unit costs per 40-foot container (feu) decreased 6.2 percent in the first quarter, a development caused by factors such as the lower bunker price, which is down 38 percent compared to the first quarter 2014.
According to Maersk Line, the global container fleet capacity came to 18.8 million teu in the quarter, corresponding to a 7.2 percent growth from the first quarter last year.
Maersk Line maintains its expectations for a higher underlying result in 2015 than last year (USD 2.2 billion), adding that global demand for container transport is expected to grow by three to five percent this year.
The Maersk Group as a whole projects a full-year result of around USD four billion.
Media: Maersk close to ordering giant vessels in Korea
Maersk: We don't just build big because we can