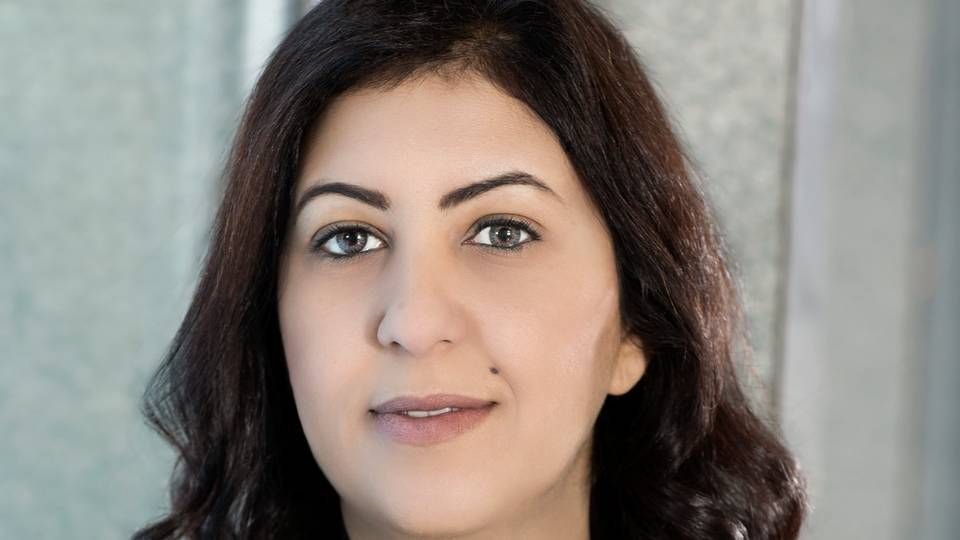 Maersk Line is investing big-time in renewing and growing its combined reefer fleet at a time when competition among the global liner carriers to transport food items - a high-priority commodity for the carriers - seems fiercer than ever, including on Latin America, the world's biggest reefer market.
In 2015 alone the carrier purchased 30,000 new reefer containers - and the carrier looks set to place more orders in the years to come, explains Shereen Zarkani, Global Head of Reefer Management at Maersk Line since the fall 2015, in an interview with ShippingWatch.
Competition among the deep-sea container carriers in the reefer market has increases, especially on Latin America, not only due to acquisitions such as Hapag-Lloyd's takeover of Chilean CSAV and Hamburg Süd's acquisition of similarly Chilean CCNI.
According to Shereen Zarkani, the low oil price in especially the past six months has resulted in a comeback for some older and specialized reefer vessels. However, she sees this as a temporary situation which is not sustainable, and that the clear long-term trend is for containerization.
"In the past 10-12 years there's been a clear development toward containerization, as the bigger and more traditional container ships have taken over a big portion of reefer transports from the specialized reefer fleet. This development will continue. The average age of the specialized reefer fleet is around 25 years, and each year more and more of these vessels are pulled from the market while we continue to invest in newer and far more advanced reefer containers than in the past," says Shereen Zarkani:
"There are very few reefer newbuildings today, but the ones currently in the market are utilized to the max because the low oil price has made them profitable again, and they are highly competitive."
Maersk's global reefer strategy
Reefer Management, which is based at Maersk's HQ in Copenhagen, develops the global reefer strategy for Maersk Line's services and countries across the board, while the unit also provides consulting to customers and serves as a knowledge center for testing equipment to transport the often fragile and easily perishable goods.
The combined reefer market, of which Latin America accounts for approximately 35-40 percent, comes to an estimated nine million teu. In terms of reefer container fleet, Maersk Line's has a 20 percent combined global market share in terms of reefer capacity, says Shereen Zarkani, which makes Maersk Line the world's number one in the reefer container segment as well.
The north and southbound trades, where Latin America towers as a crucial market, were in 2013 and 2014 labeled as golden routes for the major container carriers by analysts pointing to these trades as counterweights to the massive but unstable east-west tradelanes between the Far East and Europe. But things did not develop in this way, and observers, including analyst firm Drewry, have since described the "gold routes" as a major disappointment. And several Latin American economies, headed by the meltdown in Brazil, have at least on the short term lowered expectations for the trades.
Shereen Zarkani explains that the weak economy in numerous Latin American nations has not had a significant on the number of reefer containers Maersk Line transports from the region. This applies not least to the major reefer product groups such as bananas, citrus fruits, meat and chickens.
Drewry: Specialized reefer fights back against container giants
"Looking at the South American east coast, especially Brazil, we're shipping large volumes of proteins, meat and chickens. And we have noted growth in the market from Latin America to Asia, to China, in particular within the past 1-2 years. This illustrates that the Chinese middle-class is eating more meat and the actual Chinese demand for imported food items has increased in spite of the general economic climate in the country," stresses Shereen Zarkani, citing also the technological developments in the new reefer containers which make it possible to transport perishable products for longer periods of time, thus opening doors to new markets.
Maersk Line most recently launched a new avocado route from Mexico to Yokohama in Japan, while Maersk's intra-American unit SeaLand, for instance, has also started sailing from Mexico to Philadelphia on the US east coast in collaboration with Mexican avocado shippers who have in the past typically relied on trucks.
Partnerships with producers in various and larger food groupings today feature more prominently among Maersk Line's reefer activity priorities than ever before.
SeaLand resurrected
On the American continent, Maersk Line's regional carrier SeaLand took over coverage of the intra-American market in early 2015.
Since Maersk Line around two years ago announced the decision to bring back a regional carrier by reviving the SeaLand brand of the major US carrier that Maersk Line acquired back in October 1999, Hamburg Süd, in particular, as the most specialized container and reefer carrier on Latin America has been building strength through acquisitions. The same applies to Hapag-Lloyd with its takeover of Chile's CSAV.
Drewry: Reefer transports to grow 22 percent
According to analysts Drewry, the global fleet of reefer container vessels will grow by 20 percent ahead of 2018 as cargoes are increasingly shifting from the shrinking fleet of specialized reefer vessels to instead traditional container ships equipped to transport reefers.
Limited and sliding capacity in the segment for de-facto reefer vessels means that shippers are increasingly relying on reefer container ships when transporting their goods - and this development is accelerated further by continuously growing cargo volumes.
Drewry: Reefer fleet will grow ahead of 2018
Hapag-Lloyd strengthens reefer investment
Maersk projects zero growth for Brazil in 2016