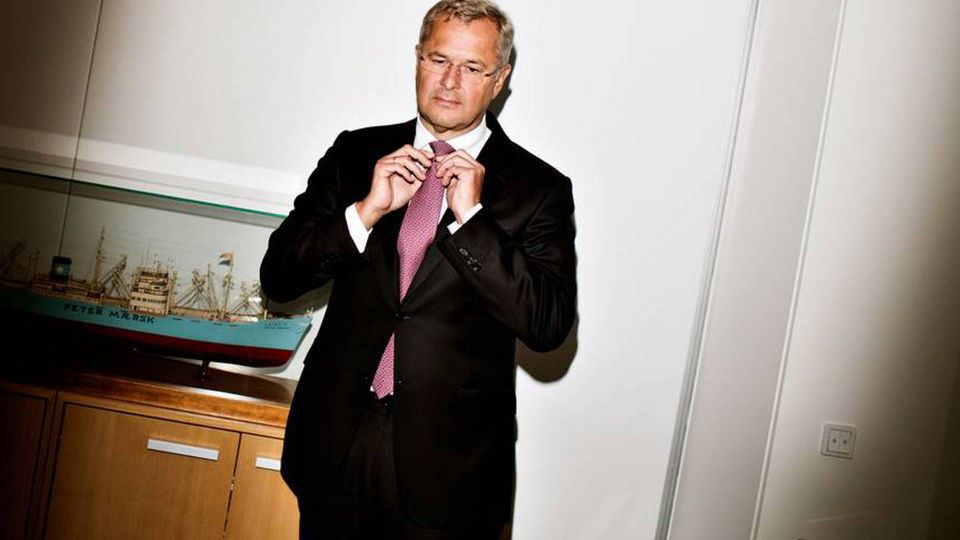 It could be an advantage for 2M that the competition is currently playing a big game of musical chairs.
While many carriers are trying to create new partnerships at the moment, Maersk Line stands strong alongside MSC, its Swiss-based partner in the 2M alliance.
The collaboration between the two container giants began last year and will last until 2020. For this reason, Maersk Line can safely watch from the sidelines while its rivals struggle to reach agreements.
We are pleased that we don't have a horse in this race right now
"We are pleased that we don't have a horse in this race right now," says CEO Søren Skou, adding that customers prefer stability.
"We believe that this overhaul could be an advantage in the short term because we can deliver a stable network. In this sense, I am very happy with our position," he tells ShippingWatch.
The race the CEO is referring to was kick-started at the beginning of April.
This happened when France's CMA CGM announced that, starting next spring, the carrier would join a new alliance called Ocean Alliance along with Asian carriers Cosco, Evergreen, and Orient Overseas Container Lines. This decision uprooted the three existing alliances; G6, CKYHE and Ocean Three, whose members were suddenly in a rush to find new partners.
Solving the puzzle on the container market
First, German carrier Hapag-Lloyd announced that it was in negotiations with Arab carrier UASC for a potential merger of container activities. Then it emerged that Hapag-Lloyd was heading the effort to create a new alliance comprised by the remainders of G6, CKYHE and Ocean Three, as well as carrier Hamburg Süd.
The new container field will thus presumably have three alliances to offer: 2M, Ocean Alliance, and an unnamed alliance headed by Hapag-Lloyd. But until the two new alliances have settled negotiations and received approvals, 2M will be in a very strong position, notes Søren Skou.
"Every time you have to reroute your network, it costs money. This affects the customers because there will be some uncertainty, but it will also cost money to move vessels around to create a new network. We took this expense last year in the first quarter, which makes it easier for us now," says the CEO of the Danish carrier.
He also notes that although 2M is the largest alliance measured in capacity, it only covers two carriers.
"First and foremost the advantage is that we can make fast decisions because only two of us have to agree," he says.
Maersk Line and MSC are currently undergoing their third revision of the communal network in the 2M alliance. According to Søren Skou, the review will lead to improved efficiency and fewer costs.
Alphaliner: Eight carriers to form new major alliance
Merger gives Hapag-Lloyd access to mega-vessels