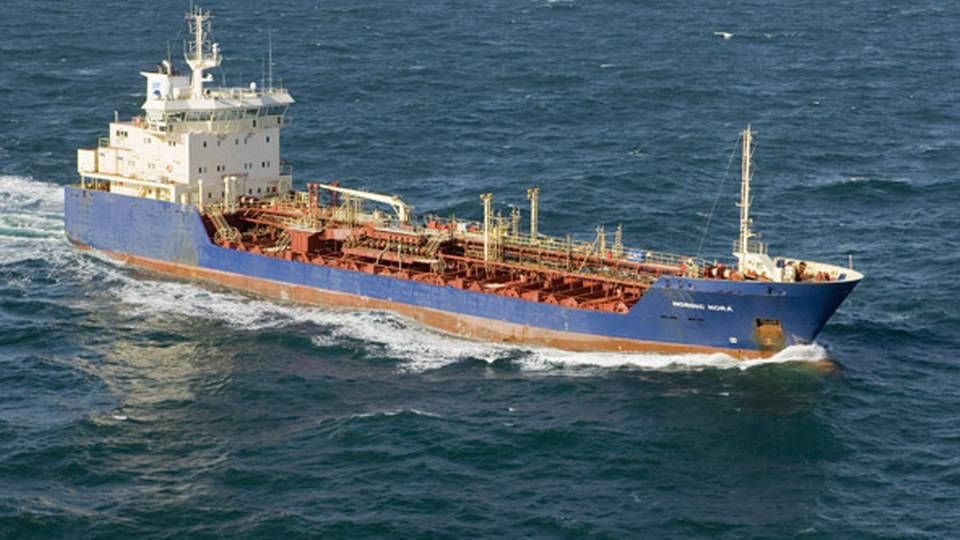 Swedish Nordic Tankers Holding AB, the parent company of Nordic Tankers A/S and Herning Shipping, has been a costly affair for its owner, private equity fund Triton, over the past two years.
Nordic Tankers Holding AB lost USD 26 million after taxes in 2013, compared to a USD 32 million deficit in 2012.
According to Senior Vice President and CFO Jesper Fors Holmark, Nordic Tankers A/S, which operates a fleet of around 100 vessels, has frequently received fresh liquidity from the carrier's owner throughout 2014, while Herning Shipping is in dialog with its bank - a dialog that Jesper Fors Holmark describes as constructive.
Do you want to stay up to date on the latest developments in International shipping? Subscribe to our newsletter – the first 40 days are free
"Nordic Tankers is not in the same liquidity situation, as we still have the necessary liquidity to get by. We're facing the same challenge as many other carriers, where we're very dependent on market developments. And we're still waiting for an improvement, though we've been in very close contact with our owner as well as our banks."
In relation to Triton's acquisition in 2012, Herning Shipping was integrated into Nordic Tankers A/S, which in spite of strained finances in a toxic shipping market - where the slowdown remains more dire than in the rest of the industry - has continued to expand its fleet of owned ships.
Herning Shipping suffered a deficit of USD 17 million in 2013, which represents the sixth consecutive deficit year for the carrier.
"As for Herning Shipping, we've acknowledged the fact that a significant revision of the financial structure might be needed, while in Nordic Tankers' case it's more a matter of frequently adjusting the operating capital in case liquidity needs arise," says Jesper Fors Holmark.
In February and May 2014, the parent company Nordic Tankers Holding AB borrowed USD 3 million and USD 7 million, respectively, from its owner, according to the parent company's annual report.
Per Sylvester Jensen new CEO of Nordic Tankers
By the end of 2013, Nordic Tankers A/S had USD 17.9 million in liquidity. Last year the carrier received a USD 10.5 million loan from its owner Harbour Luxo S.arl (Triton).
A stress scenario for Nordic Tankers, according to the annual report, is if the pressure on the freight rates continue throughout 2014. This could have a negative impact on the financial key figures that are involved in lending agreements.
"Should such a scenario arise, Nordic Tankers' owners and lenders are expected to work constructively to find a solution that would enable the company to maintain an adequate financial position and to comply with its commitments," says the report, while for Herning Shipping it states that "continued operations in one of the group's key subsidiaries depends on a significant financial restructuring of this unit's financial balance."
Do you want to stay up to date on the latest developments in International shipping? Subscribe to our newsletter – the first 40 days are free
Herning Shipping negotiating debt with bank
Triton has missed its chance with Eitzen
Equity fund to Nordic Tankers: Be efficient and expand!