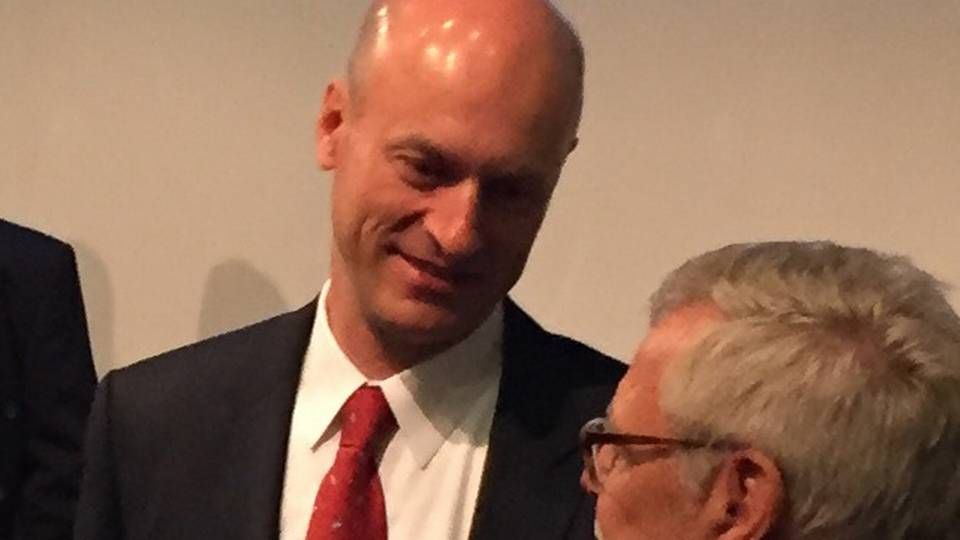 The new primary stakeholder in Torm, US-based equity fund Oaktree Capital Management, at an Extraordinary General Assembly on Tuesday appointed its chosen chairman along with two additional board members on the carrier's board of directors. The tanker carrier is now starting over with new owners and a new capital base following seven years plagued by financial difficulties, as departing chairman Flemming Ipsen noted in his final remarks as chairman of Torm.
Try a free 40-day trial subscription to ShippingWatch
On the other hand, it was a man of few words - Oaktree representative and new chairman of Torm, Christopher Helmut Boehringer - who briefly thanked the departing board of directors for its efforts in the protracted, difficult and complicated process of restructuring the carrier - a process that gives Oaktree control of Torm with a 62 percent stake. US-based DW Partner holds a six percent stake in Torm, while the remaining stakeholders all own less than five percent.
Introducing Oaktree's strong man on the Torm board
With Oaktree Capital Management as controlling stakeholder in the Danish-based product tanker carrier, Torm becomes the latest in a long line of shipping companies in which the equity fund has invested during the shipping industry's global downturn alongside the financial crisis.
The introduction of a private equity fund as new and dominant owner can also often lead to changes in a company's public profile that might not correspond to what one is used to. US-based equity funds, including Oaktree, are not known for being particularly open to the public or the press. And at the general assembly on Tuesday, numerous representatives from the latter category tried to get comments from Boehringer. But in vain.
A complete overview of Oaktree's shipping investments is not available, but the fund is commonly considered one of the biggest investors among private equity and hedge funds. Most recently, news media Alphabulk calculated Oaktree's shipping investments to around USD 3 billion.
In the tanker sector, Oaktree has invested in carriers Genmar, Navig8 and now Torm, while the fund's investments in dry bulk counts companies such as Eagle Bulk, Excel Maritime, Genco, Oceanbulk and Starbulk, and the list also includes German heavy lift carrier Beluga (Hansa Heavylift) and container shipping through German Rickmers.
Oaktree has also acquired shipping loans from Commerzbank and Lloyds Bank.
Torm resurrected as well-padded tanker carrier
Torm in USD 100 million operating profit for 1st half of 2015
The new Torm projects USD 140 million profit in 2015