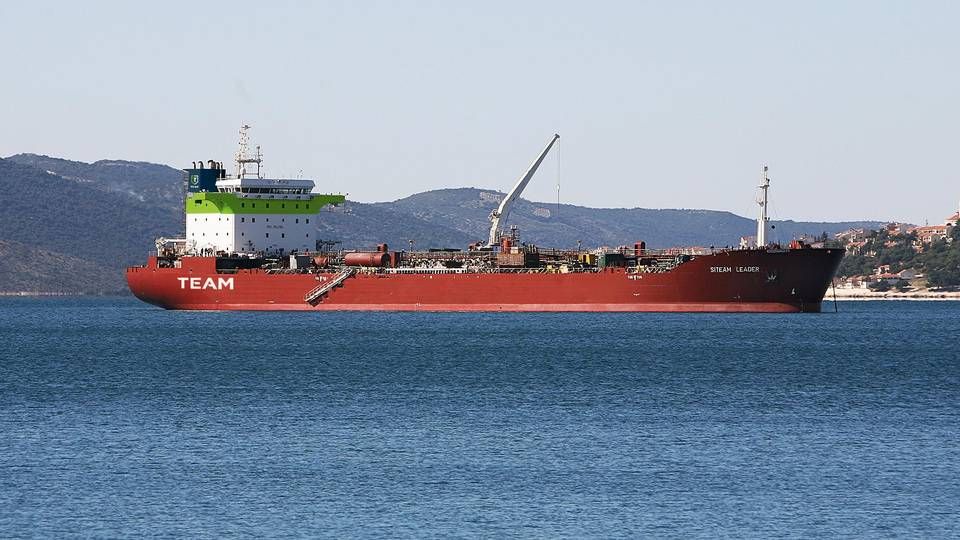 Team Tankers, the former Eitzen Chemical, reports still stronger rates in the once-struggling market for chemical transports, but overall fewer trading days in the fourth quarter had a negative impact on the company's revenue and earnings.
The net result for the quarter declined to USD 4.9 million from USD 7.4 million in the third quarter 2015, and Team Tankers is thus still turning a profit after a massive deficit of USD 114.1 million in the fourth quarter 2014.
This is evident from Team Tankers' fourth quarter interim report, published Friday, which also shows a slight setback in revenue from USD 79.6 million in the third quarter to USD 78.4 million in the fourth quarter 2015.
Try a free 40-day trial subscription to ShippingWatch
The decline can mainly be traced to a lower number of trading days in the last three months of the year, though the freight rates continued to develop positively and improved one percent from the third quarter 2015 to USD 14,168 per day. This is a 28 percent improvement from USD 11.076 in the fourth quarter 2014.
Team Tankers also continued its strategy to adjust its fleet to its core segment, and a series of vessel transactions contributed positively to the carrier's cash holdings, explains CEO Hans Faringa.
"Since rolling out our focused growth strategy in November 2015, we have completed or committed to 12 vessel transactions, adding 7 vessels in our key ship classes and disposing of 5 non-core vessels. The 5 sales, which generated $42 million in proceeds, were all done at or around the estimated fair market value of these vessels," says the CEO.
As per February 25th, Team Tankers had secured coverage for around 75 percent of trading days in the first quarter, at an average rate of USD 14,300, and the company projects that the market conditions from the fourth quarter 2015 will continue into 2016.
The company's fleet currently stands at 46 vessels, of which 35 are owned.
Team Tankers: Strong market conditions for the rest of 2015
Team Tankers maintained momentum in Q2
Team Tankers owners break with Jens Grønning