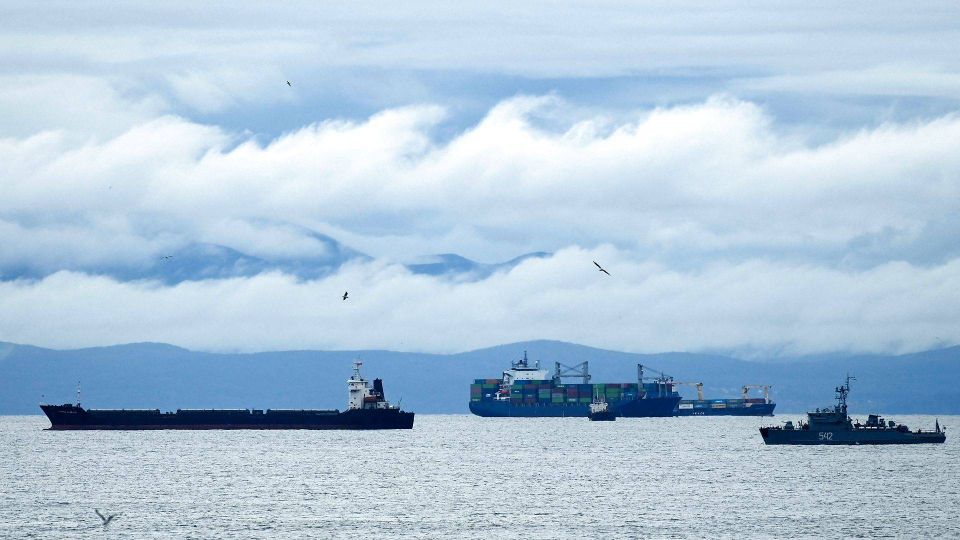 In the span of six months, the commercial exodus of companies from sanctioned Russia has basically doubled, according to an updated list by Yale University.
A month after Russia's invasion of Ukraine on Feb. 24, 450 companies had decided to leave Russia, according to Yale's list.
The number has now increased to 813, of which several are companies within shipping, energy, and logistics. These are companies placed in category A or B in Yale's ongoing monitoring.
More specifically, these companies have either terminated most of their activities in Russia, halted all Russian activities, or withdrawn from Russia completely.
The companies have chosen to limit activities in Russia partly or completely, even though it's not required in relation to the many sanctions introduced by the US and EU against Russia, Russian companies and individuals.
Maersk, Norden, Torm, and Hempel
The world's second-largest container line, Maersk, has halted its Russian activities and has recently completed a sale of a major equity position in port company Global Ports, which operates several terminals in Russian harbors.
Product tanker operators such as Norden, Maersk Tankers, and Torm have also announced a halt of new business with Russian customers.
Ship coating producer Hempel is in the process of divesting a factory outside Moscow with 124 employees.
Furthermore, DFDS, Bunker Holding, Lauritzen Bulkers, and Monjasa have reacted to Russia's invasion by dialing down activities.
But there are also companies rejecting, for instance, interested parties' demands to leave or reduce activities in Russia.
These companies "are just continuing business-as-usual in Russia," as Yale School of Management, which is part of Yale University and behind the list, phrases it.
These are, for instance, several Chinese railway and airline companies as well as Syrian and Turkish airliners, all landing in category F. The categories are divided into categories A-F, with F being companies not taking any measures, while A covers companies that have left Russia altogether.
Trading house Cargill, energy firm Glencore, engine manufacturer Wärtsilä, and offshore company Welltec are placed in category D.
Five container carriers in category B
Placed in category C are German logistics firm DB Schenker, Swiss logistics firm Kuehne + Nagel, and Icelandic container carrier Eimskip. Trafigura and TotalEnergies feature in this category as well.
Maersk, CMA CGM, DHL, DSV, Finnlines, Hapag-Lloyd, HHLA, HMM, MAN, MSC, and Torm are in the B category.
Hempel is placed in category A together with mining company Rio Tinto and oil major Shell.
Up until Sept. 13, Yale has investigated 1,385 companies around the world regarding their business relations to Russia.
English edit: Kristoffer Grønbæk
Maersk divests its share in Russian terminals company Global Ports
Hempel expects to be out of Russia this year
Torm successfully protests poor placement on Yale's Russia list
450 companies withdraw from Russia – several within shipping