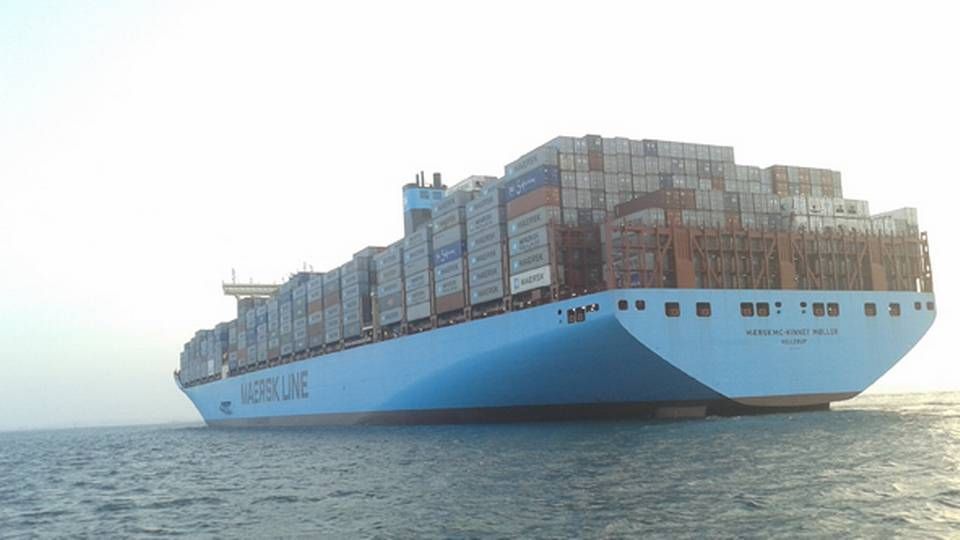 If Maersk Line, MSC, and CMA CGM, the three largest carriers in the world, receive final approval from competitive authorities regarding the new P3 alliance, which is scheduled to start operating in the 2nd quarter 2014, the three carriers will secure such an immense market share between Asia and Europe that the two competing alliances (G6 and CKYH) will be forced to merge if they want to match P3, concludes analysts SeaIntel in a study of the future competitive conditions on Asia-Europe.
Do you want to be kept up to date with the latest developments in Danish and International shipping? Subscribe to our newsletter – first 40 days are free
A peek at the meetings between Maersk, MSC, and CMA CGM
The study shows that P3 with a total of 255 ships, 2.6 million teu, will not only have a significantly larger market share than all its competitors, the alliance will also benefit from massive economies of scale that no one will be able to match.
According to SeaIntel, a merger between G6 and CKYH in a new G10 alliance is unlikely.
"We do not see it as a realistic scenario that the CKYH and the G6 Alliance should merge into one alliance to compete with the P3 Alliance," writes SeaIntel, estimating that Japanese container carriers, in particular, are facing a choice if they want to continue their presence on Asia-Europe.
Japanese carriers such as MOL, NYK, and K Line will be forced to order new ships of 10,000 teu and above, most likele 14,000 ships, as their current fleets can't competitive in relation to unit costs. Without bigger ships, they may have to abandon the major routes on Asia-Europe.
Maersk Line: P3 will have one joint reliability
As for the other P3 rivals, SeaIntel imagines a possible scenario in which six carriers, in this case Cosco, Hapag Lloyd, APL, CSCL, Hanjin, and UASC, could establish an alliance consisting of their biggest ships on Asia-Europe, which would enable the carriers to approach the same economies of scale with a fleet average of 12,250 teu compared to P3's 12,700 teu, though with fewer services.
P3's total fleet of 2.6 million teu corresponds to the total capacity of Evergreen, Cosco, Hanjin, and Yang Ming put together. These carriers are currently ranked 4th, 5th, 7th, and 14th in the world, respectively.
"From a realistic perspective, none of the current alliances are able to compete with the P3 Alliance, even if the merge or adopt additional carriers into their alliance," concludes SeaIntel.
Do you want to be kept up to date with the latest developments in Danish and International shipping? Subscribe to our newsletter – first 40 days are free
SeaIntel: Maersk Line outperforms the market on services
Smedegaard outlines the new Maersk
Maersk Line: P3 alliance deadline is ambitious