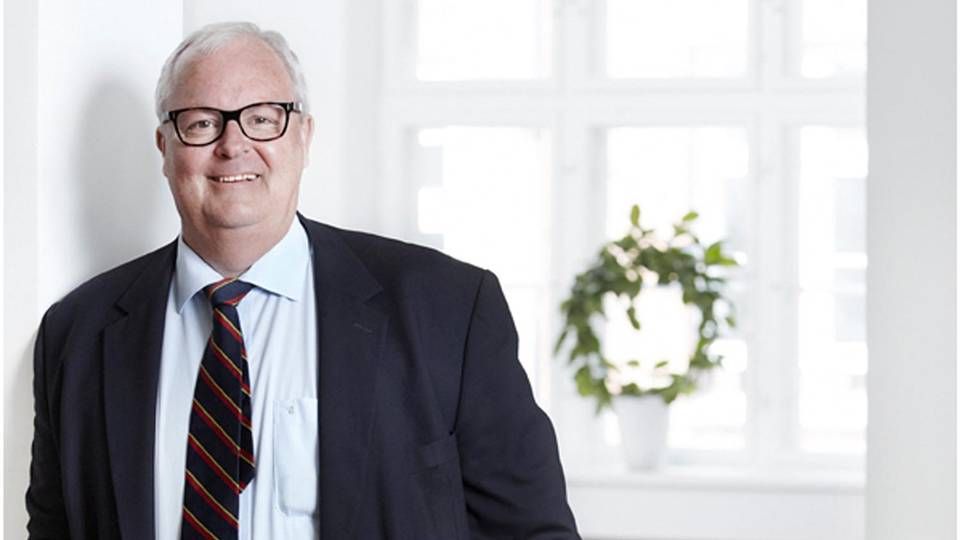 The establishment of a new Oslo-based shipping bank, Maritime & Merchant AS (M&M AS), the strategic foundation of which is the financing medium-sized shipping companies in the "hole" between the big banks and the private equity funds, has been meticulously prepared since early spring 2013 by a circle of people from the international shipping sphere, investors, and former banking executives, most of whom belong to a network that also counts former Torm CEO Klaus Kjærulff among its members, and he served as one of the initiators behind the new shipping bank.
Do you want to stay up to date on the latest developments in Danish and International shipping? Subscribe to our newsletter – first 40 days are free
"A robust circle of investors and a highly competent group of investors, all of whom have financial or commercial experience in shipping," says Klaus Kjærulff, who since leaving Torm in 2008 has kept himself just out of reach of the public radar, in an interview with ShippingWatch.
"It's an exciting constellation, and we believe that the timing for a bank like this is interesting now, at a time when the banks are charging high prices. And we're not talking about small players here," says Klaus Kjærulff, referring to, among others, Henning Oldendorff, who operates around 450 ships from the headquarters in Lübeck and who is by far one of the world's biggest ship operators.
Pretty well timed
"The margins are high right now, and the risk is declining now that shipping has gone through a frightful crisis. But we're in the low end of a cycle now, where on the one hand, banks are charging a very high price for lending money, while on the other hand, we have ships that cost less than half of what they did five years ago. That's why we feel that opening a bank now is, in all modesty, pretty well timed," he says, adding:
"We want to fill out the hole that the big shipping banks aren't really covering, and we want to supplement the financing in the international shipping industry with a serious and global platform, based in Norway, where the conditions turned out to be quite reasonable."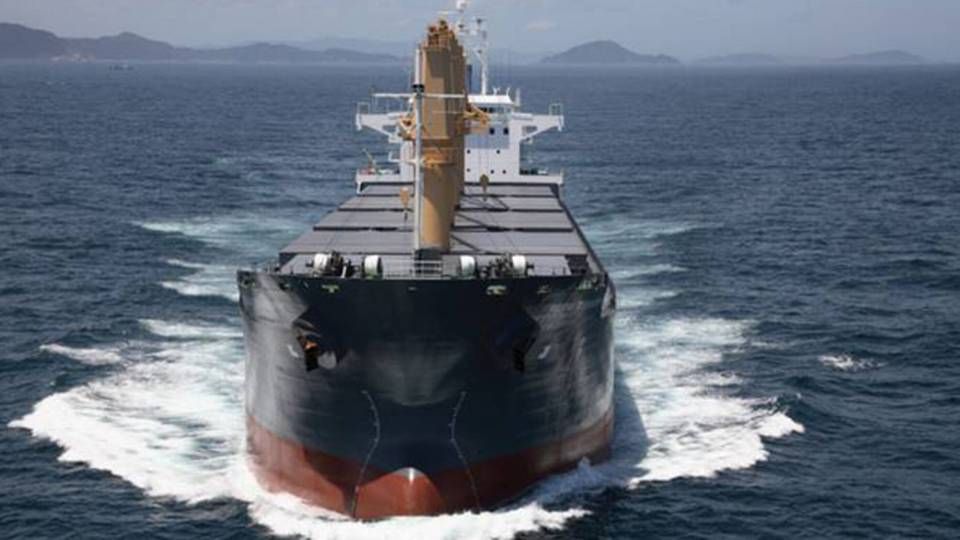 The current investors in Maritime & Merchant AS plan to raise USD 300 million in core capital, while the lending portfolio over time and as a cautious starting point is expected to clock in around USD 2.5 billion, though the figure could end up higher in the long term.
Klaus Kjærulff's acquaintance with Henning Oldendorff and Arne Blystad goes back some 30 years, and Klaus Kjærulff is similarly acquianted with another one of the initiators, Cleaves Marine Finance under Cleaves Group, ship broker and specialist in purchasing, selling, and project financing in the shipping and offshore segments.
Klaus Nyborg behind purchase of German KG fund ships
Klaus Kjærulff is also on the Board of the new Nordic investment fund MO Maritime Opportunities, which recently completed a transaction with Ultrabulk in Denmark, in which the fund serves as investor with 50 percent in two newbuildings of 36,000 dwt each, ordered from Samjin Shipbuilding in China.
Maritime Opportunities has also recently acquired two German container ships of 5,500 teu each from a struggling shipowner.
The board of Maritime Opportunities includes Jan Andersen, who has a long history in shipping, though he is currently best known in Denmark for his role as primary stakeholder and rescuer of football club Brøndby IF. Endre Ordin Sund is also on the board of Maritime Opportunities, Chairman of the new shipping bank.
Besides the similar names, the new shipping bank and Maritime Opportunities are two complete different concepts and are in no way related, stresses Klaus Kjærulff, who also serves as Chairman of Skuld in Norway.
Operating by 2nd quarter 2014
The new bank , which is currently classified as the project company Maritime & Merchant AS, will apply for a banking license during the fall. The current major shareholders in M&M AS are Arne Blystad, Henning Oldendorff, Neergaard Investment Partners, controlled by Alex and Birger Neergaard, as well as Landmark Holdings in Shanghai on behalf of M&M.
According to the statement on Friday, M&M AS will be a highly specialized financial institution focused on shipping and offshore, and the bank will offer a wide range of services including secure loans, syndication, insurance, and other services. If the bank receives its license, operations are expected to begin in the 2nd quarter 2014.
The bank's CEO will be Halvor Sveen, former Vice President for Offshore & Shipping at Pareta Bank ASA.
"Over the past four years, the introduction of stricter capital requirements has forced many banks to either discontinue lending to owners or scale back on activities in ship finance. This tight credit market has left many small to medium-sized owners seeking financing with no place to go – until now," says Halvor Sveen.
Do you want to stay up to date on the latest developments in Danish and International shipping? Subscribe to our newsletter – first 40 days are
Oldendorff establishes new shipping bank in Oslo
Three bank managers control shipping loans for USD 42.8 billion