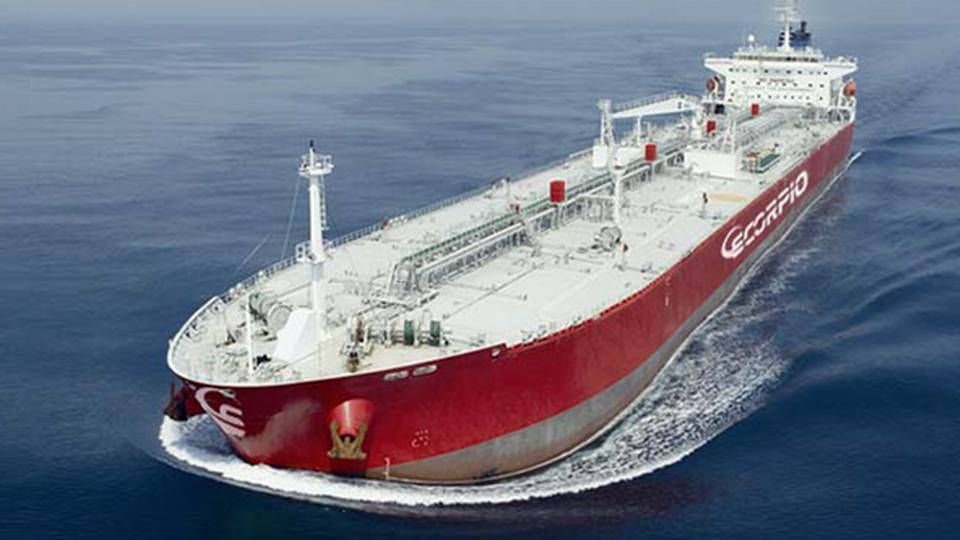 Not a week goes by without expansive Scorpio Tankers announcing new acquisitions, newbuilding orders, or large collaborations. And this week is no exception, as the US and Monaco-based carrier starts out by publishing its 3rd quarter 2013 interim report.
In the three months ahead of September 30th, the shipping company achieved a profit of USD 0.6 million, compared to a deficit of USD 3.7 million in the same period 2012.
Do you want to stay up to date on the latest developments in Danish and International shipping? Subscribe to our newsletter – first 40 days are free
In the nine months of the year prior to September 30th, Scorpio Tankers made a net result of USD 10.8 million, up from a USD 8.3 million deficit in the first nine months 2012.
Emanuele Lauro, CEO and Chairman of Scorpio Tankers, says of the development:
"The past few months have been very exciting for us with the delivery of vessels and additional construction contracts for our Newbuilding Program, as well as a successful equity raising."
This is how much shipowners earn on product tank
Alongside the publication of its interim report, Scorpio Tankers also announced that the carrier has signed an agreement with Dorian LPG Ltd, which means that Scorpio Tankers will place its entire fleet of 11 VLGCs along with a cash contribution of USD 1.9 million in Dorian Ltd. In return, Scorpio acquires newly issued shares in Dorian corresponding to one third of the company.
The 11 VLGCs were ordered in two rounds this year, at nine and two ships, respectively, and will be delivered in the fourth quarter 2015 and first quarter 2016.
"We are pleased with this investment in Dorian LPG on several fronts. We are participating in significant consolidation in the VLGC sector, creating in Dorian a preeminent owner and operator of modern fuel efficient assets. As important, we expect our shareholders will ultimately benefit both from the expected growth of seaborne LPG demand and the success of Dorian LPG as a highly reputable, US listed security," says Emanuele Lauro about the contract with Dorian Ltd.
Scorpio Tankers has a total orderbook of 65 ships, primarily MRs, which account for half of the ordered ships.
Do you want to stay up to date on the latest developments in Danish and International shipping? Subscribe to our newsletter – first 40 days are free
Scorpio Tankers shops more MR tankers
Scorpio Tankers wants more capital for expansions