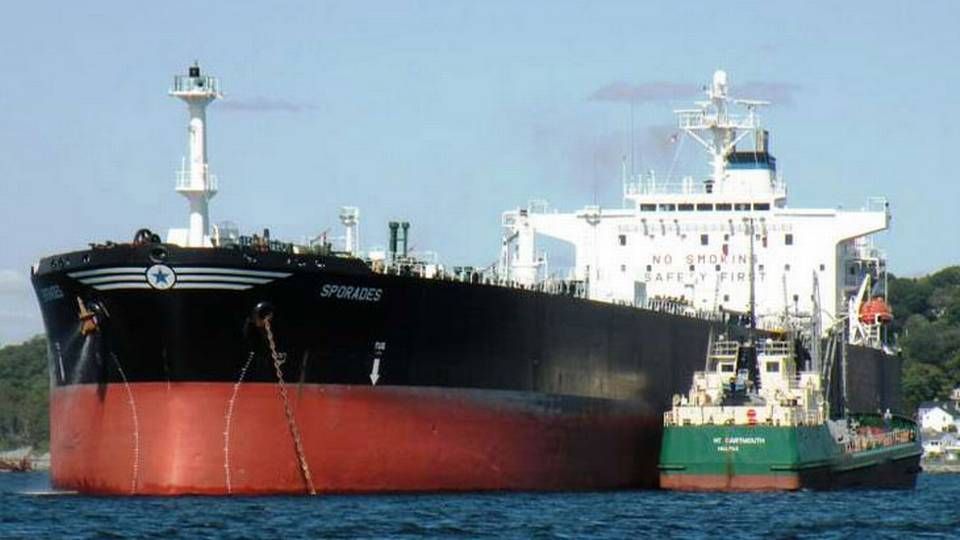 The fight for values after the OW Bunker crash is in full swing around the world. As the company supplied fuel for ships, creditors are targeting, among other things, the fuel stored in ships' tanks, as this represents one of the creditors' small hopes of getting any of their money back.
Belgian supplier Wiljo has USD 10 million on the line, and along with its French collaborator Coface - whose field includes debt recovery - the company has issued an arrest warrant for 10 to 15 vessels, Wiljo CCO Ronald Verheyen tells ShippingWatch.
Do you want to stay up to date on the latest developments in International shipping? Subscribe to our newsletter – the first 40 days are free
"We acted as soon as we heard about the OW Bunker case on Friday. Our lawyers are on the case, and we're now working with Coface to do all we can to secure our claim. This involves 10-15 vessels that we're targeting in various places around the world, but, naturally, I can't say where, and I also won't comment on what type of vessels are involved," says Ronald Verheyen.
Some are dancing on the grave
The possibility of seizing or arresting ships is commonly used in the maritime industry in cases when there are uncertainties if carriers or suppliers can pay their bills.
OW Bunker CEO brought "cleaner" back in October
Ronald Verheyen stresses that the Belgian oil company is more than sufficiently covered by its insurance, which means that the claim will ultimately be handled by the insurance company and the bankrupt estate.
"I have sympathy for the many employees who have lost their jobs, but I have zero sympathy for those who are dancing on someone else's grave," says the CCO, referring to the players who see this as an opportunity to move quickly onto the field following the collapse.
Do you want to stay up to date on the latest developments in International shipping? Subscribe to our newsletter – the first 40 days are free
However, Ronald Verheyen also estimates that the bankruptcy of the Danish company could have a positive effect on the market, as there is a pervasive sense of low morals some places in the market, a factor that must necessarily lead to increased caution following the collapse.
Chaos in Singapore
The situation in Singapore's bunker industry is chaotic in the wake of OW Bunker's bankruptcy last week, and several oil traders with whom ShippingWatch has spoken are expecting an imminent second wave, as numerous suppliers could be forced to throw in the towel because oil companies or other parties with oil in storage have either cut credits to a minimum, demand cash payment or a bank guarantee.
OW Bunker filed for bankruptcy last week, on November 7th, and since then the price of bunker in Singapore - the world's biggest bunker port - has increased by around 4-5 percent.
"Singapore is in complete chaos. Bunker fuel suppliers demand guarantees for payments from physical suppliers, of which there are many in Singapore. So we're seeing a price hike and increases from around the time OW Bunker went bankrupt," says one source intimately familiar with the Singapore bunker scene, who expects to see a domino effect among smaller suppliers in particular.
OW Bunker's partners fell one by one in Singapore
Lawyers behind OW Bunker IPO to clean up after collapse
IBIA will support companies hit by OW Bunker collapse
OW Bunker's Singapore company aggressive from day one