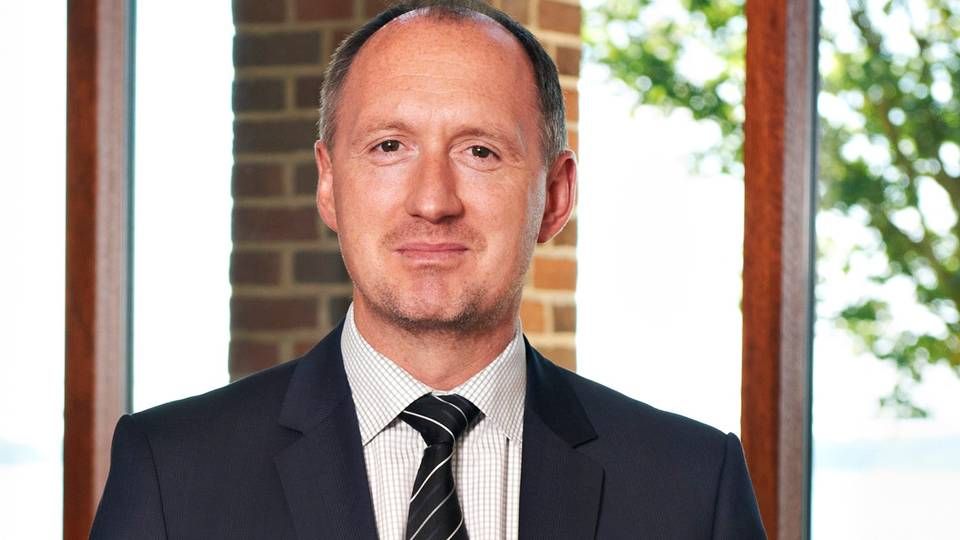 An elimination race is currently underway among the bunker companies in the global market, where only the strongest and most financially well-padded companies will be able to survive, says Keld Demant, CEO of Bunker Holding, which sells fuel to ships, and which has just published a solid result for the financial year 2014/2015.
Try a free 40-day trial subscription to ShippingWatch
This development is especially attributed to one episode in particular, namely the surprising bankruptcy of Danish bunker company OW Bunker in the fall of last year, following which a legal aftermath involving, among others, former senior OW Bunker executives will unfold in the years to come. Even though a big part of the market, according to Keld Demant, has recovered from the initial shock, the market has still changed significantly, he tells ShippingWatch.
"There's no doubt that this is no longer the same market. What happened to OW Bunker was incredibly unfortunate, and no one wants to profit from someone else's misfortune, but the event has benefited the bigger and more consolidated players, whereas the market is now very tough for those who don't possess strong finances and a solid track record with the major suppliers," he says, adding:
"This market is to a large extent based on trust, with the approach being that if one was dealing with well-known players, it was virtually as good as having money in the bank. When that trust disappears, the focus switches to a variety of other factors. The ability to deliver a solid profit, to maintain sound equity, and a good degree of solidity."
In light of this, it has now become significantly more difficult for the smaller players to maintain or expand their bank credits, as banks are increasingly looking to safeguard their credits in the wake of the OW Bunker scandal.
Consolidation gaining momentum
There are currently around 750 players active in the global bunker market, and the industry has for years been discussing a need for consolidation, which has only emerged in scattered instances. However, the OW Bunker crash has kick-started this development, and Bunker Holding has over the past six months hired several former employees from the bankrupt Danish competitor, and Bunker Holding would like to play a part in the further consolidation that will pick up speed for real in the next 6 to 18 months, according to Keld Demant's projections:
"This is happening around the world and the process is very much underway, as many players find that they are no longer able to finance their current business or continue developing said business, and they are thus looking to join forces with other players. We are talking something like 25-50 percent of the current players in the market who are noticeable affected by this. These are the ones who did not start working on compliance in due time, but who have instead based their company on trust. Numerous suppliers are tightening their credit terms, and it's difficult to comply with these terms if one does not have a solid organization."
Significant improvements
For Bunker Holding, part of Torben Østergaard's shipping empire USTC, the OW Bunker bankruptcy also contributed partially to company's result for 2014/2015, though Keld Demant stresses that this was far from the only factor that helped boost the result. In the financial report, just published, Bunker Holding made a pre-tax profit of USD 81.8 million, up from USD 52.1 million in the previous fiscal year. Revenue declined from around USD 8.9 billion to around USD 7.4 billion, mainly due to the sliding oil price.
Try a free 40-day trial subscription to ShippingWatch
"There were primarily three factors pulling the result up. The existing units and our strategies for these were to a large extent successful, as we were able to position ourselves very well," he says, referring to, among other things, the opening of new offices in four countries where Bunker Holding has not previously been present.
"We also secured a one-off item of USD 11.8 million following a large lawsuit, which we won. And the third factor unfortunately stems from OW Bunker being forced to throw in the towel. It's not really so much the fact that they left the market, but rather the people we've been able to hire from there, as they've contributed to the positive result. We expect quite a lot from this in the coming years."
Danish bunker giant takes over part of OW Bunker
With OW Bunker out of the picture, Bunker Holding has now jumped to second place in the global market, with US-listed World Fuel Service occupying the top spot. To Keld Demant, this is not a matter of being the biggest; it is more a matter of being the preferred bunker supplier.
"We will continue our strategy to secure the best people in the business. I expect that we will, as a minimum, be able to maintain the operating result improvements we've achieved in the coming fiscal year. We'll see a slightly bigger and stronger Bunker Holding next year, adjusted for the one-off item," says Keld Demant.
Demant explains that one challenge for Bunker Holding is that several of the segments in shipping with which the company does business are currently struggling to turn a profit.
"We need be even more cautious in credit evaluations and awarding credits, because if customer gets in trouble, we'll hold an outstanding claim that we need to deal with. That requires increased efforts here, and we've increased staffing considerably on the proactive part of our credit business."
Try a free 40-day trial subscription to ShippingWatch
He also points to the situation in Greece, where it is right now uncertain whether the Greeks will leave the euro zone. Bunker Holding has specifically analyzed its Greek customers, to discern whether the customers hold international banking ties or not - to find out which ones to continue working with and which customers to scale down. Last week, employees at the company were paid for June, so Bunker Holding can continue its work here as well.
USTC sets a new record
Selfinvest, the USTC parent company, noted its best result ever in the fiscal year 2014/2015, with a pre-tax result of USD 93.1 million, says the company in a statement on Thursday.
For the fiscal year 2013/2014, the company delivered a pre-tax result of USD 51.7 million - and a big part of the improved result is attributable to Bunker Holding, which accounts for the vast majority of the group's revenue and profits, according to the statement.
Revenue came to almost USD 7.7 billion, compared to around USD 10.3 billion in 2013/2014.
USTC group doubles profit in 2013/2014
Bunker market approaching normal after OW collapse
New strategy behind USTC Board shuffle
Torben Østergaard: New leadership necessary in struggling company