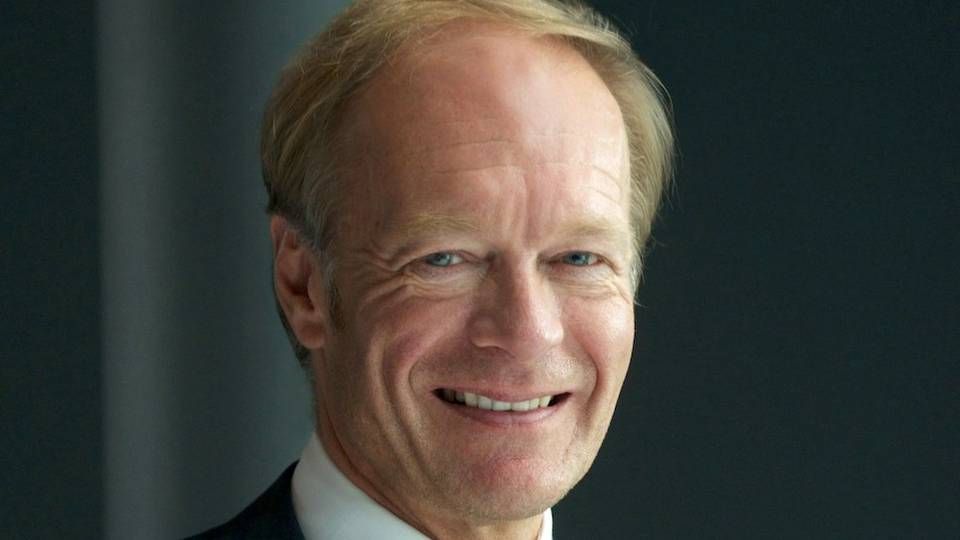 The time is fast approaching when a new shipping bank opens its doors to offer fresh financing for small and medium-sized carriers, Halvor Sveen, CEO and head of the consortium behind the bank Maritime & Merchant, tells ShippingWatch during a short break from the hectic process of settling the final pieces in the puzzle.
"We aim to launch operations in January 2016. We are very confident that this timing is actually better for the launch than when we began work on the project two years ago, and we're looking very much forward to start this business. We have great confidence in our main concept, in which we combine vast industry insight with solid banking skills," Halvor Sveen tells ShippingWatch.
Halvor Sveen is well aware that he has, in the past few years, announced the final launch of the bank a number of times without this actually coming to fruitiion.
Prominent shipping people
The initial plans for the new shipping bank were outlined approximately two years ago in a process that includes several prominent shipping professionals, such as former Torm CEO Klaus Kjærulff, German shipowner Henning Oldendorff and Norwegian Arne Blystad, of which the latter two each own 30 percent stakes in M&M Bank ASA.
The work has picked up speed since then, and Halvor Sveen, former Vice President for Offshore & Shipping i Pareto Bank ASA, has in this time pointed to launches in both the spring and fall of 2014. But the process has been far from as easy as expected, he explains today.
"Overall we've spent a long time on this, as it's a very complicated process to establish a bank. I can't recommend it," he says, a comment followed by a quick laugh.
Shipping crisis weakens investor interest
"But at no point did we doubt that this was a very good business idea, and I've also had, and have, the privilege of working with a board of directors and owners who are experienced and professional and have long-term visions. But this is of course a matter of qualifying the company to regulating authorities, and of course because - and I won't try to hide this fact - that shipping is under pressure. The current markets are challenging, and this is also reflected in the efforts to syndicate capital for a bank. There is generally a certain degree of skepticism toward shipping and offshore today, which has made our journey more difficult than we anticipated. There's not doubt about that."
More than USD 115 million
The weak investment climate was confirmed by, among other things, product tanker BW Pacific's recent attempt at an IPO on the Oslo Stock Exchange, which the carrier canceled. And the qualification requirements for investors looking to own more than 10 percent of a Norwegian bank also represent an element that takes time to settle. But overall, cooperation with the Norwegian authorities has worked out well, explains Halvor Sveen.
Today the bank has raised around USD 115.2 million, which corresponds to the minimum requirement set by Norwegian authorities. However, the bank is looking to increase this figure, and negotiations are thus underway to complete deals for total capitalization of the bank for the final 10 percent. The Norwegian authorities also need to process the application from Maritime & Merchant's bigger investors in terms of qualified ownership.
Kjærulff's network behind new shipping bank
"We are also working to get some strategic investors in place. I can't say much, but these are players that bring something more than just money. This represents a key part of the process," says Halvor Sveen, adding:
"We are of course very eager to get started and get the business up and running. But it'll take the time it takes. We're working as fast as we can, but there are some elements that have yet to fall into place. We're very close to the finish line."
Not for amateurs
Even though most shipping markets are under severe pressure today, Halvor Sveen still sees a potential and not least sound justification for the bank, which aims globally.
"Of course one needs to know what one's doing. The markets are challenging, and we don't know how long it'll last. There are requirements for added security and working capital, as several of the market segments are delivered very weak cash flows. So it's not easy, though we're seeing tonnage being bought every week. But this is not a market for amateurs. It's for professional, experienced investors, shipowners and executives. This is where we come in as a skill-driven player that can work with clients to find solid financing solutions," says Halvor Sveen.
Once the bank opens, the ambition is to reach all types of shipowners from the Oslo office in the Blystad complex located in the city's financial district, also home to numerous other shipping companies and owned by Arne Blystad, whose offices are also located here.
The bank's biggest stakeholders today are Henning Oldendorff, Arne Blystad, Nergaard Investment Partners, which is controlled by Alex and Birger Nergaard, Landmark Holdings i Shanghai. The investor circle also includes a major US-based equity fund and a major Norwegian investor, both of which have yet to be made official, along with some minor Norwegian-based and foreign investors.
Norwegian shipping bank hires former DVB head
Norwegian shipping bank to raise USD 350 million
Maritime & Merchant Bank to launch on April 1st
New Norwegian bank believes in product tank