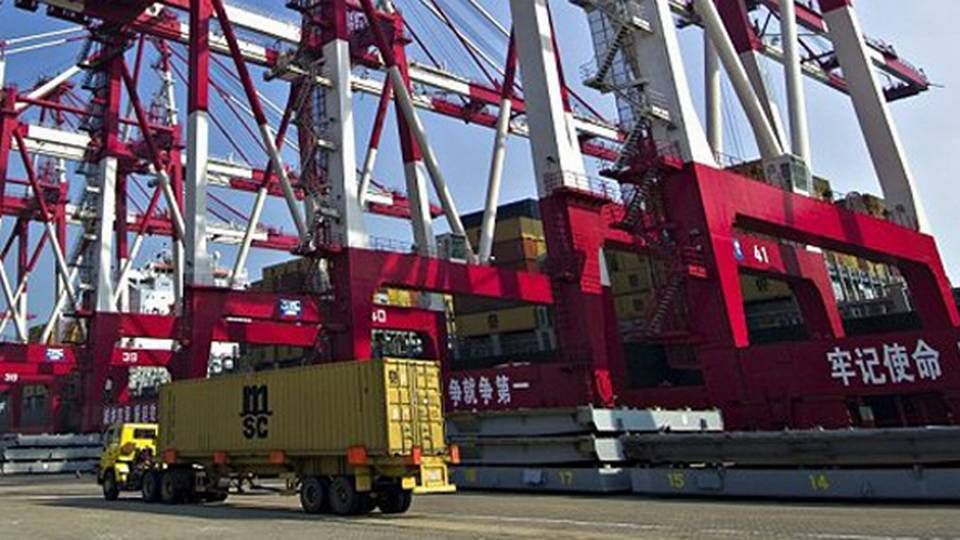 In the future, it will become harder and harder for Maersk Line to distinguish itself from its competitors, a goal which the company has spent years of determined efforts to reach. With the introduction of the Daily Maersk concept in particular, Maersk Line sought to become the most reliable and punctual container carrier. Leading analysts from SeaIntel and Drewry believe that the new major alliance between Maersk Line, MSC, and CMA CGM confirms the development toward uniformity in container shipping.
"I would like to hear more precise answers regarding how Maersk Line will actually secure the existence of Daily Maersk without just holding on to the concept. Similarly, you could also question how Maersk Line, which has been declared the most punctual company right now, will fare in an alliance with MSC, which has traditionally been positioned at the other end on the list of punctuality," says Lars Jensen, CEO and partner of the analyst firm SeaIntel, to ShippingWatch.
Difficult to differentiate
Jensen's opinion is shared by Martin Dixon, research manager of Drewry.
"The new alliance will contribute to further the current tendency within container shipping: It is becoming harder and harder for carriers to differentiate themselves," says Martin Dixon, who views any initiatives from the companies toward a stabilization of the industry and a reduction of the costs as positive.
"There are still more than 15 competing carriers on most trade routes and the combination of Maersk/MSC/CMA CGM in an operating alliance will not damage competition. I also think that a bigger alliance will make it easier to adjust capacity up or down as demand changes, instead of by large lumpy additions or deletions of whole loops. There are regulatory issues with this tie up but one must assume that the carriers have done their homework on this before making the announcement," says Martin Dixon to ShippingWatch.
Raising questions
The new P3 alliance between Maersk Line, MSC, and CMA CGM makes complete sense with regards to saving on costs, and the alliance undoubtedly provides advantages in terms of unit costs, advantages which other companies and alliances will view as a threat. Yet the P3 alliance raises a list of critical questions which the carriers do not answer through their announcement of the alliance on Tuesday, says Lars Jensen, CEO and partner of the analyst firm SeaIntel.
"This is a question of controlling capacity, but the alliance does not solve the fundamental problem that there is too much capacity in the world right now. In the short term, the alliance will withdraw some capacity on Asia – Europe, but that just means that this capacity will show up somewhere else in the world," says Lars Jensen:
Cascading is a threat
"The three carriers say they will rationalize and withdraw capacity. Therefore, we will see some significantly larger ships in other places, as we have seen in South America for instance, and right now they are suffering from the fact that these huge ships have been put on routes that cannot absorb tonnage of that size," says Lars Jensen to ShippingWatch.
Jensen views the alliance as an expression of Maersk Line's will to put words into action and that above all, profitability is the main concern.
"Previously, the companies might have entertained the idea that they could market themselves on their individuality, for instance by being more reliable and punctual. Yet the new alliance is a clear sign that these conditions must not trump the essential concern which is to lower unit costs," says Lars Jensen, who calls for answers from Maersk Line on what the company intends to do with the Daily Maersk concept and the guarantees for timely transportation to the customers.
Drewry: The truth shipowners don't want to hear
Maersk Line: The alliance will provide significant benefits