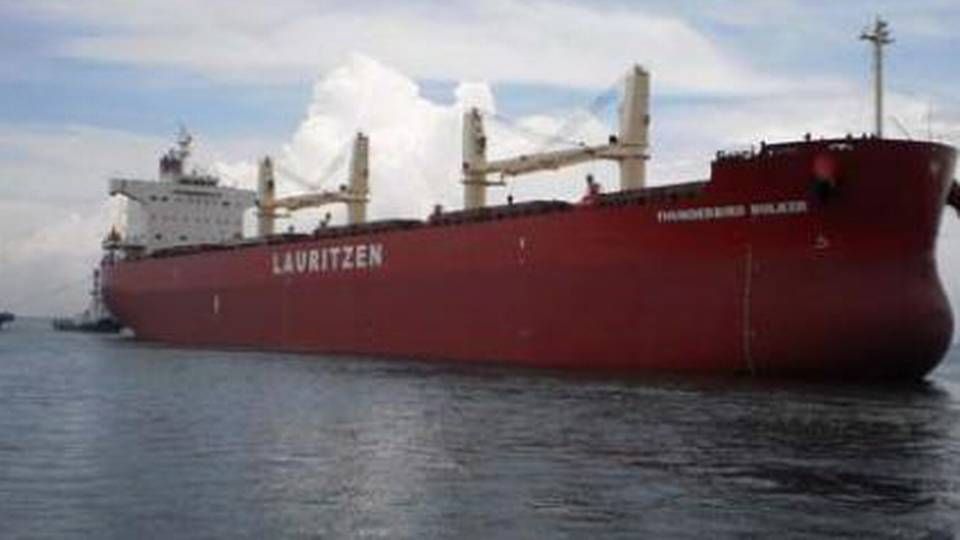 J. Lauritzen has missed out of a payment from Hafnia Tankers, which operates in the lucrative tanker market and which is now paying USD 31 million in dividends. These money will not benefit J. Lauritzen, as ShippingWatch has learned that the Danish carrier has sold its stake in Hafnia Tankers to its owner, Lauritzen Fonden, the Lauritzen Foundation.
The carrier has sold its 5.3 percent stake to company LF Investment, 100 percent owned by the Lauritzen Foundation, which is currently helping the hard-pressed dry bulk carrier in order to ensure the carrier's survival.
According to ShippingWatch's sources, the transaction came about because the Hafnia Tankers share was not "strategically necessary," and likely because the carrier has been diligent in sorting out elements that could be cut in order to trim the business to survive the dry bulk crisis, which is expected to claim more victims in 2016.
Shipping banks put pressure on J. Lauritzen owner
This fact is further confirmed by a corporate notification to the Oslo Stock Exchange in relation to the Danish carrier's annual report 2015, which informs of the transfer of "a number of non-strategic assets and obligations to LF Investment ApS, wholly-owned by Lauritzen Fonden."
In return the foundation then injected USD 105.9 million for the combined assets, in addition to USD 19 million in fresh equity.
According to a memo from a major bank, dated October 2015, to which ShippingWatch has gained access, J. Lauritzen's 5.3 percent stake in Hafnia Tankers was at the time worth around USD 30 million. It has not been possible to confirm this with the carrier.
Lauritzen Fonden recently announced that it has sold shares in similarly highly profitable Danish carrier DFDS, an announcement that came the day after J. Lauritzen presented a deficit of USD 313 million, after which the carrier informed that the foundation would inject capital into the carrier to keep it afloat. Specifically around USD 105 million during 2016.
Hafnia Tankers made USD 77 million in 2015
Hafnia Tankers informed in a statement recently that the carrier will pay out 50 percent of its profit in dividends in 2014 and 2015 to the carrier's shareholders, around USD 31 million. The shareholders include UK-based Barclays and equity funds Blackstone and Tufton Oceanic.
Lauritzen CEO sees weak market continuing several years
J. Lauritzen lost USD 313 million in 2015